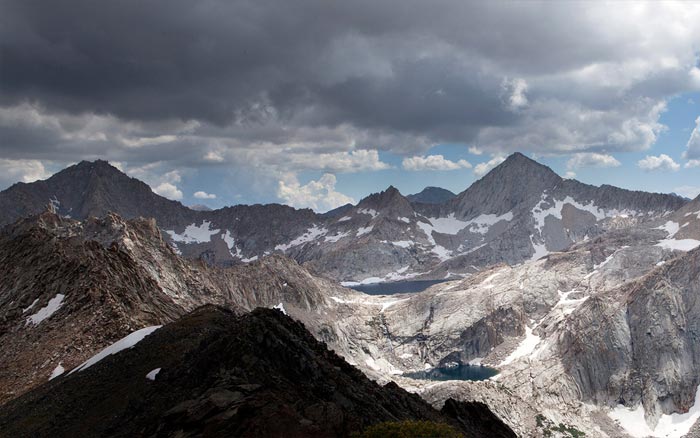 The Northwest Forest Plan contains an Aquatic Conservation Strategy (ACS) that is designed to preserve and protect aquatic habitat for salmon and other fish. In our first challenge to ensure that the Plan would in fact benefit salmon, the district court concluded that the Plan could – if correctly applied – achieve its goal of salmon protection, but that it was not being properly implemented. The case blocked nearly two-dozen timber sales on federal lands in Oregon's Umpqua Basin.
In response, the government created a mountain of paperwork on each timber sale but persisted in pushing through widespread clear-cuts within salmon habitat. Instead of reviewing the full extent, duration, and consequences of individual logging operations, the National Marine Fisheries Service (NMFS) made its ACS consistency determinations at the watershed scale, which generally spans 20-200 square miles. In addition, NMFS based ACS consistency on anticipated conditions in 10-20 years, only once the trees would begin to grow back. We returned to court and won. The Ninth Circuit ultimately ruled that the federal government had ignored short-term and cumulative effects and had failed to ensure that salmon would be protected as required in the Northwest Forest Plan.
Despite its flawed methodology, NMFS insisted on continuing to rely on the same approach struck down by the courts. Yet again, Earthjustice was forced to return to the courtroom. Not surprisingly, the court ruled against NMFS and blocked approximately 170 additional timber sales in western Washington, western Oregon, and northern California.
The series of ACS cases reveals the government's failure to implement the salmon protections of the Northwest Forest Plan. Those protections hold promise but only if they are faithfully executed. During the court proceedings, Earthjustice was able to find particular sales that would in fact benefit the forest ecology and salmon habitat by clearing fire-prone undergrowth and restoring deteriorated roads. By working with the government, these projects were able to move forward – tangible evidence that careful logging can occur under the current Northwest Forest Plan if proper protections are kept in place.
Instead of making the Northwest Forest Plan work, however, the federal agencies have been using this series of cases as one of the excuses for weakening the Plan. Rather than design sales that won't harm salmon, the Bush Administration is proposing changes that would gut the Aquatic Conservation Strategy and eliminate the requirement to ensure that each timber sale would not harm salmon. These cases should not be used as cover for the Bush Administration's efforts to appease the timber industry.