40 million square-foot logistics center faces new round of litigation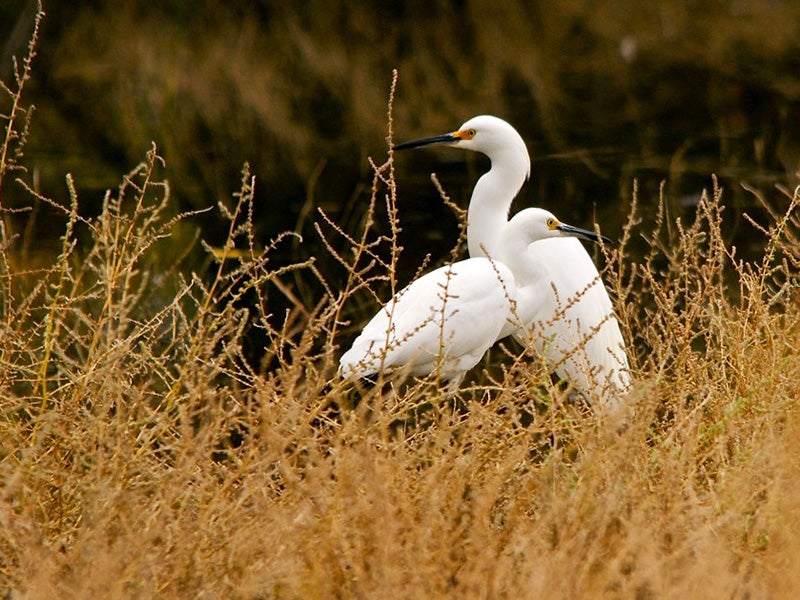 Nicole Beaulac / CC BY-NC-ND 2.0
Moreno Valley, CA —
Environmental justice and conservation groups sued the Southern California city of Moreno Valley a second time today over initiatives meant to shield a massive warehouse project from environmental challenge. The World Logistics Center is a sprawling, 40-million-square-foot warehouse project that would add 14,000 truck trips to town every day, worsen already poor air quality and harm birds and other wildlife in the nearby San Jacinto Wildlife Area. It is already facing multiple lawsuits for its inadequate environmental review process.   
"The initiatives were an unlawful attempt by the city council and developer to abuse California's initiative process to evade environmental law for private gain," said Adrian Martinez, a staff attorney at Earthjustice who filed the lawsuit on behalf of the environmental groups. "The city council first violated the California Environmental Quality Act when approving the project in August and now it's violating that state constitution and land use laws by using the initiative process to push the project forward."
Environmental review of the warehouse project was completed by the city in August 2015 and was immediately challenged under the California Environmental Quality Act. In response the developer, Highland Fairview, submitted three initiatives to the city council to convert the city's project approvals into entitlements for the project. The council adopted the initiatives outright in November 2015 rather than allowing a vote by local residents. Today's lawsuit in Riverside County Superior Court challenges those initiatives.  
"The project's significant air quality, climate, wildlife and traffic impacts should be addressed through a transparent, open review process, not through the initiative process," said Aruna Prabhala, a staff attorney at the Center for Biological Diversity. "Getting 10 percent of the electorate to sign a petition and city council vote cannot, and should not, replace environmental review under state law."
The lawsuit follows the South Coast Air Quality Management District and Riverside County Transportation Commission's decision to file lawsuits challenging the initiatives adopted by the city council late last year.
"We're going to keep fighting to protect the right of the people of Moreno Valley and the surrounding communities to breathe clean air," said Joe Lyou, president of the Coalition for Clean Air.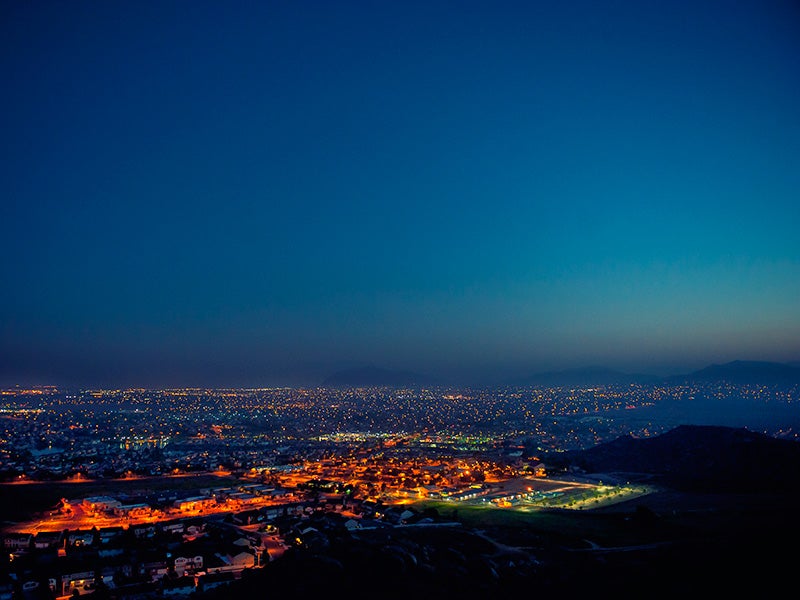 ARMAN THANVIR / CC BY 2.0
About the size of 700 football fields, the World Logistics Center is expected to generate 400,000 metric tons of greenhouse gas emissions annually and more than 14,000 truck trips to the site every day. Those trucks would be transporting goods more than 80 miles from the ports of Los Angeles and Long Beach to Moreno Valley, often on two-lane roads that are already congested. Despite recognizing that the project's significant contributions to worsening air quality, increased traffic congestion and climate change, the city required only meager steps to reduce those harms.
"To bring this much additional traffic without any mitigation to an area with some of the worst air pollution is criminal," said Penny Newman, executive director of the Center for Community Action and Environmental Justice. "Thousands of studies have demonstrated that air pollution harms people, especially children. Strokes, heart disease, asthma and other respiratory diseases, including lung cancer, and even low birth weight and birth defects are linked to air pollution, yet this plan has no mitigation measures in place to address these preventable impacts."
Nicole Beaulac / CC BY-NC-ND 2.0
The World Logistics Center is also adjacent to the San Jacinto Wildlife Area, which is home to many threatened and endangered wildlife and plants, including the Los Angeles pocket mouse, California golden eagle, numerous hawk, raptor and other bird species including the burrowing owl, tricolored blackbird and endangered plants including the San Jacinto crownscale. The project area itself is one of the best raptor habitats in the state.
"Birds have already been negatively affected by the glare from the existing warehouses in Moreno Valley. The WLC will increase that impact to another order of magnitude," said Drew Feldmann, conservation chair of the San Bernardino Valley Audubon Society.
"We don't need yet another sprawling mega-project that makes our air dirtier, our climate hotter and our roads more congested," said George Hague, conservation chair of Sierra Club's Moreno Valley Group. "It's disappointing to see the city of Moreno Valley ignore the impacts this project will have on the climate, wildlife and local residents. They deserve better."
Today's lawsuit was filed by Earthjustice on behalf of the Center for Community Action and Environmental Justice, the Center for Biological Diversity, Sierra Club, San Bernardino Valley Audubon Society and Coalition for Clean Air.
Contacts
Adrian Martinez, Earthjustice, (415) 217-2000
Aruna Prabhala, Center for Biological Diversity, (510) 844-7122
Penny Newman, Center for Community Action and Environmental Justice, (951) 360-8451
George Hague, Sierra Club, (951) 313-0395
Drew Feldmann, San Bernardino Valley Audubon Society, (909) 881-6081
Joe Lyou, Coalition for Clean Air, (213) 223-6866
About Earthjustice
Earthjustice is the premier nonprofit environmental law organization. We wield the power of law and the strength of partnership to protect people's health, to preserve magnificent places and wildlife, to advance clean energy, and to combat climate change. We are here because the earth needs a good lawyer.