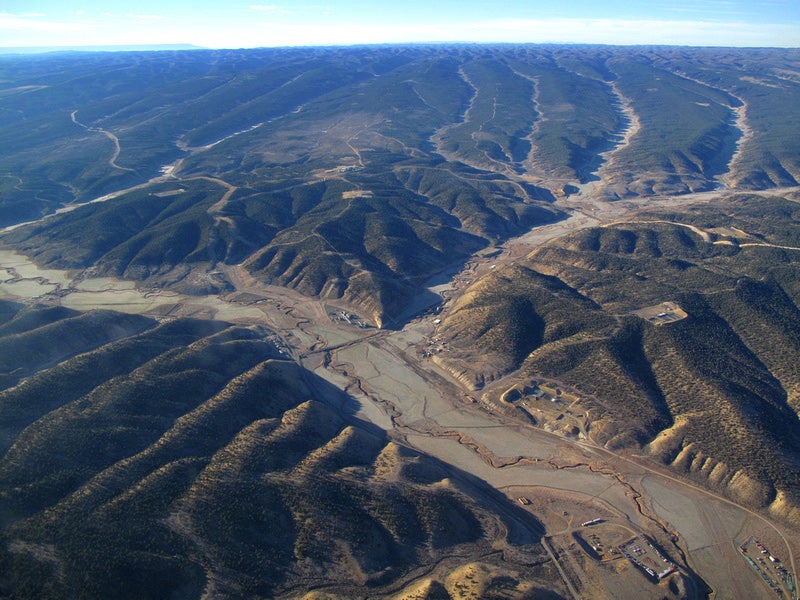 Photo courtesy of Ecoflight
Case Overview
Earthjustice, on behalf of 13 conservation groups, filed two lawsuits in federal court in Colorado on January 16, 2009, challenging last-minute efforts by the Bush administration to subsidize oil shale industrial development across wildlands in Colorado, Wyoming, and Utah.
The first suit challenges the Bush administration's decision to give the green light to oil shale leasing across two million acres of public lands. The suit challenges the Bureau of Land Management's decision to cut the public out of the decisionmaking process by failure to permit the public to challenge the action in an administrative "protest" before finalizing the decision. Conservation groups also charge that the BLM failed to even consider protecting wildlands and habitat for the imperiled sage grouse while permitting some leasing to go ahead.
The second suit challenges the Bush administration's decision to issue new rules for managing oil shale. These rules provide huge subsidies to those hoping to start a domestic oil shale industry by cutting the rate U.S. taxpayers will get from the sale of oil shale to less than half what it is for conventional oil and gas. The groups charge this violates the law's requirement that taxpayers get a fair return for the shale removed from America's public lands. The groups also challenge the agency's failure to divulge the environmental impact of subsidizing the industry.
Case Updates
February 3, 2012
|

Press Release
February 17, 2011
|

Fact Sheet
January 6, 2009
|

Press Release