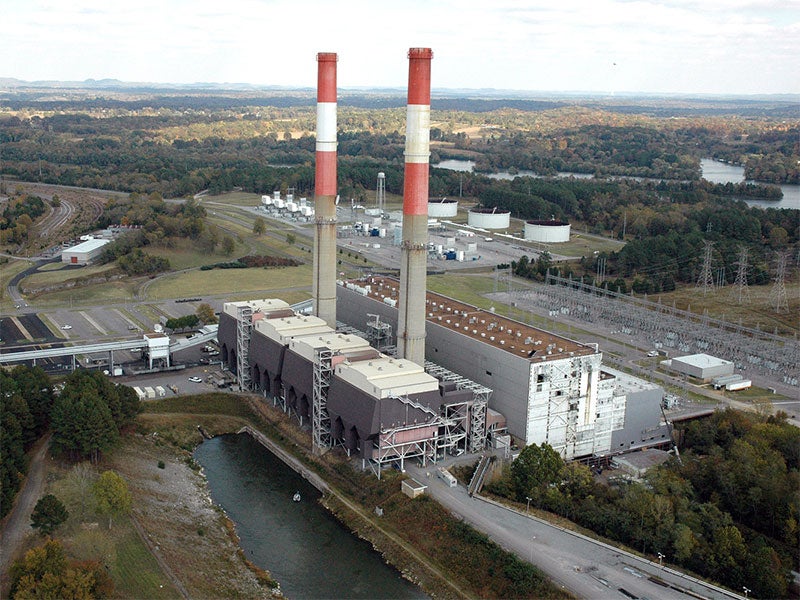 Photo by Tennessee Valley Authority
Case Overview
Earthjustice and Southern Environmental Law Center, representing Tennessee Scenic Rivers Association, Tennessee Environmental Council, Sierra Club, and Center for Biological Diversity, has filed a legal challenge to the Tennessee Valley Authority on the grounds that TVA violated the National Environmental Policy Act when the federal power company finalized its plan to spend more than one billion dollars to retrofit the Gallatin Fossil Plant, a coal-fired power plant near Nashville.
The Gallatin Fossil Plant is more than fifty years old and is one of the largest sources of air and water pollution in the state. If TVA's plans move forward, the coal-fired power plant will continue to pollute for decades to come.
To build the project, TVA would clear cut a forested Wildlife Management Area on Old Hickory Lake, replacing it with hundred-foot tall landfills of hazardous coal ash. TVA's plans will require the popular Cumberland River Aquatic Center to relocate; the Center is one of the world's most successful hatcheries of endangered freshwater mussels. Finally, by choosing to invest in an aging coal facility, TVA will increase costs for consumers over decades.
The conservation groups involved in the suit have repeatedly called on TVA to switch to cleaner power sources, including energy efficiency, rather than sinking a billion dollars into its plan, but TVA refused to analyze other options and failed to include the public in its decision-making process. The lawsuit charges that TVA's failure to consider other options and involve the public violated the National Environmental Policy Act (NEPA), the nation's bedrock environmental law.
TVA has chosen to pursue its plans to spend more than $1 billion in spite of clear public opposition to the plan. Public Policy Polling conducted a poll of 600 Tennessee voters in February that found 73% of voters surveyed preferred TVA investing in an energy efficiency program to meet customers' energy needs, rather than spending more than one billion dollars to keep the Gallatin coal plant running past its prime. In addition, thousands of Tennesseans signed petitions and hundreds of Nashville area residents attended the People's Public Hearing in February, calling on TVA to reconsider its decision. TVA did not hold a public meeting to gather input from Tennessee residents and TVA ratepayers.
The Southern Environmental Law Center and Earthjustice filed the groups' complaint in the federal district court in Nashville. If the complaint is successful, TVA must finally fairly weigh the options before it rather than plowing ahead with its massive investment in the fifty four year-old Gallatin plant.