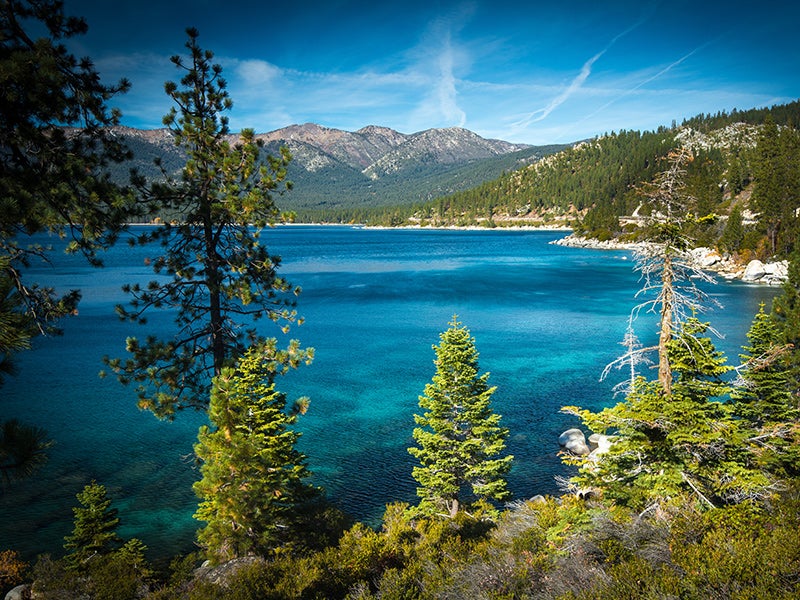 Celso Diniz / Shutterstock
Case Overview
Two Tahoe conservation groups, the Sierra Club and Friends of the West Shore, have filed a federal lawsuit challenging new rules for Lake Tahoe that seriously reduce protections for the treasured mountain lake. The new Tahoe Regional Plan Update, approved in December 2012 by the Tahoe Regional Planning Agency (TRPA), shifts authority over future development decisions to local jurisdictions. The plan also allows those towns and counties to adopt weakened pollution controls that do not meet the minimum environmental requirements established by TRPA.
Lake Tahoe is one of the largest and deepest mountain lakes in the United States, and TRPA's fundamental purpose is to restore the lake's water clarity and health. Under the challenged plan, water quality monitoring does not require actual monitoring water quality of runoff; it only tracks whether runoff catchment basins have been installed where they are needed.
The Plan Update will precipitate a drastic expansion of development that would be allowed without adequate environmental safeguards, preventing the achievement of the Tahoe Regional Planning Compact's core purpose—protection and restoration of Lake Tahoe. Most of Tahoe's developable land is in California, which contains two-thirds of the Lake's shoreline, where existing development poses the most serious water-quality problems.
Stay Connected For Updates
Join our community of 1 million supporters and receive urgent action alerts.