Demand community solar for New Mexico
Supporters Spoke up in this Action
Delivery to Governor Lujan Grisham
What was at Stake
Legislators in Santa Fe just passed important community solar legislation, which is now waiting for the Governor to sign it into law. Please help us urge Governor Lujan Grisham to increase renewable energy production in the state by signing the community solar legislation into law.
Community solar projects allow families, Native American tribes, cities and towns, counties, businesses, and nonprofits to go solar even if they don't own their property, have old or shaded roofs, or face financial barriers to rooftop solar.
Affordable solar power is providing savings, jobs, and healthier air to communities all across the country, but in sunny New Mexico, a majority of families don't have access to solar. Everyone deserves access to clean energy, clean air, and economic opportunity.
Passing community solar is an important step in New Mexico's efforts to create a path toward 100 percent clean energy by 2045 in a way that ensures that low and moderate income families unlock the benefits of a 100% clean energy economy.
Help make this a reality for New Mexico by sending a message to the Governor urging them to sign the community solar legislation.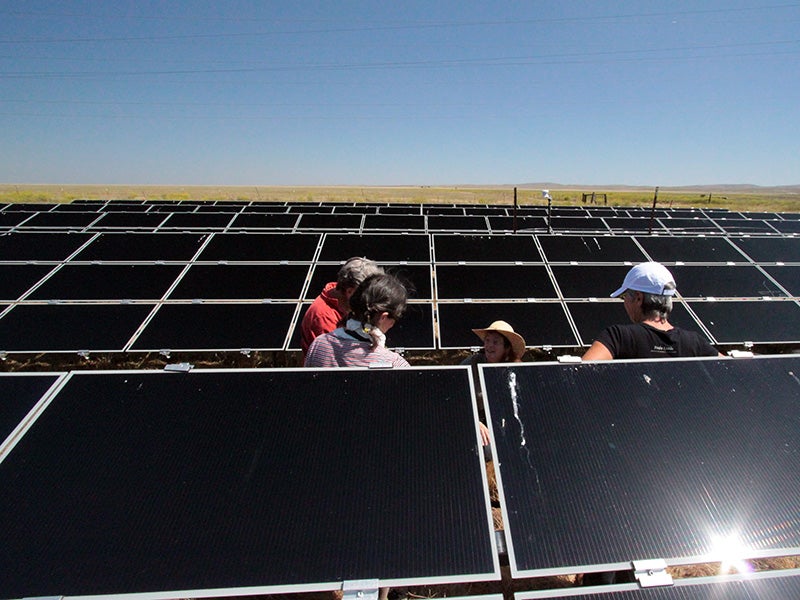 Russ Ferriday / CC BY-SA 2.0
Your Actions Matter
Your messages make a difference, even if we have leaders who don't want to listen. Here's why.
Read More