Stop a mine from being built in Alaska's Bristol Bay
Supporters Spoke up in this Action
Delivery to the Environmental Protection Agency
What was at Stake
Alaska's Bristol Bay is home to some of the most abundant salmon populations found anywhere in the world, a $2 billion fishing industry, and Native communities that have thrived on this resource for millennia. However, for more than a decade, the threat of a huge, open-pit copper and gold mine has loomed over the heart of the irreplaceable Bristol Bay watershed. The project has been delayed because hundreds of thousands of supporters like you have been tenaciously pushing back on the project — and we need your help again to finally stop Pebble Mine from being built.
If Pebble Mine is built, it would be the largest, most destructive open-pit mine ever constructed in North America — with a mine pit that could be nearly as deep as the Grand Canyon. Over its lifetime, the mine could generate 23 billion tons of dangerous mining waste, wiping out over 90 miles of salmon streams and more than 5,000 acres of intertwined wetlands, ponds and lakes. This destruction is possible because mining companies have blocked any meaningful changes to our mining laws and regulations for 150 years. Under current law, mining companies can destroy and pollute places like Bristol Bay without consequence to the detriment of the area's ecosystems and communities that call it home.
Relying on two decades of scientific study, however, the EPA has recognized the permanent damage to the ecosystem if Pebble Mine is built. It has proposed crucial, yet limited steps to protect the watershed and the agency is asking you to review its plans and offer public comment.
Tell the EPA to listen to the needs of the people of Bristol Bay and offer strong, permanent protections to Bristol Bay's headwaters – not just for the latest version of the Pebble Mine project, but for any large-scale hardrock mining.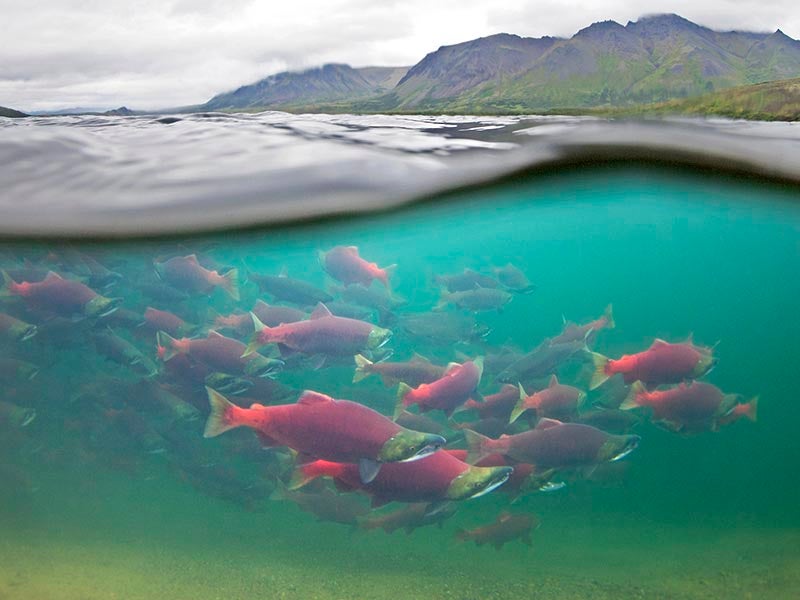 Courtesy of Fish Eye Guy Photography
Your Actions Matter
Your messages make a difference, even if we have leaders who don't want to listen. Here's why.
Read More