Save the Great Lakes from a dangerous pipeline
Supporters Spoke up in this Action
Delivery to U.S. Army Corps of Engineers
What was at Stake
The Great Lakes are the largest source of fresh water in the world, supplying drinking water for 48 million people. Right now, oil giant Enbridge is seeking a permit for a massive fossil fuel tunnel beneath the Straits of Mackinac, a 4-mile-wide waterway that connects Lake Michigan and Lake Huron. Send a letter to the U.S. Army Corps of Engineers today to show your opposition to Enbridge's Line 5 oil tunnel.
The Canadian oil company is proposing to replace the existing Line 5 pipelines that run along the lake bottom at the Straits of Mackinac. Along the length of Enbridge's Line 5 pipeline, there have been more than 30 oil spills, resulting in millions of gallons of oil spilling into waterways. If Enbridge secures the necessary permits to build the Line 5 oil tunnel under the Straits of Mackinac, the company would be allowed to operate the pipeline for 99 years. This would cause further damage and destruction to the waters, to threatened and endangered species in this habitat, and prop up the use of fossil fuels, further imperiling the planet when we should be transitioning to clean, renewable energy.
The Straits of Mackinac hold deep cultural, spiritual, and economic significance for the Bay Mills Indian Community; an oil spill would not only devastate commercial fisheries, but would also threaten Bay Mills' very identity. According to the oral history of Bay Mills, the Straits and the Great Lakes are the heart of the creation of North America. The Straits are more than a waterway, they are a place where life began.
Enbridge, however, has a long history of pipeline ruptures and poor inspection practices. The pipeline company also caused the largest inland oil spill in our nation's history when another one of its pipelines released nearly one million gallons of oil into Michigan's Kalamazoo River. There is no need to allow another destructive pipeline to operate.
Earthjustice, in partnership with the Native American Rights Fund, represents the Bay Mills Indian Community in the Tribe's fight to protect the Straits and the Tribe's treaty rights throughout waters in Michigan. We need your help to stop this dangerous pipeline. We can't sit back and allow an oil giant to strong-arm its way into building this massive tunnel project. Please write to the Army Corps and urge them to deny the permits.
Current Action Alerts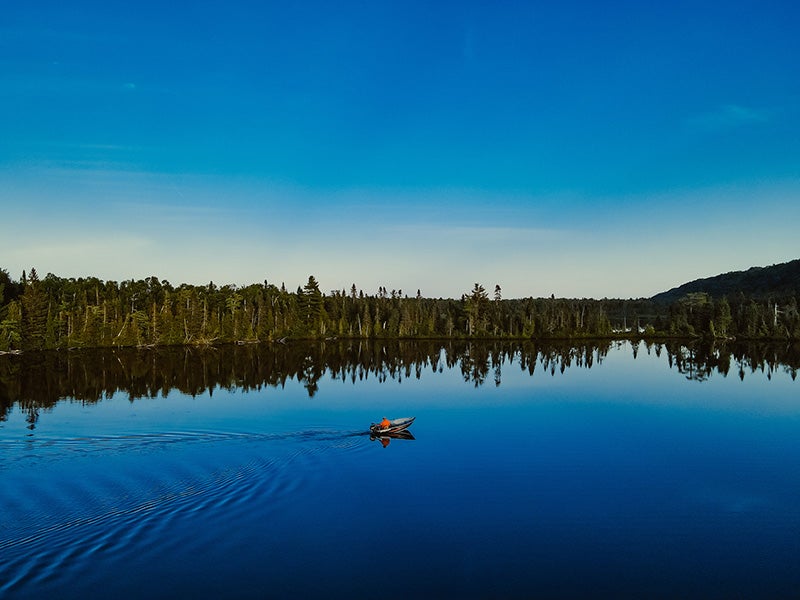 Your Actions Matter
Your messages make a difference, even if we have leaders who don't want to listen. Here's why.
Read More