Tell Biden to restore protections for wolves
Supporters Spoke up in this Action
Delivery to President Biden
What was at Stake
In February of 2021, hunters in Wisconsin slaughtered 218 gray wolves in just three days. The hunt resulted in more than 100 more wolves killed than the state-set quota — essentially overruling the decision by local tribes to conserve the wolf population by not using their share of the hunting permits. Please join us in calling on the Biden administration to reverse the previous administration's decision to needlessly endanger wolves across the country – and to prevent the slaughter of more wolves.
This is happening because the Trump administration delisted the gray wolf in late 2020, stripping vital Endangered Species Act protections and allowing states to declare open season for wolf hunting. As a result, the February 2021 Wisconsin wolf hunt may have reduced the state's wolf population by a third, according to leading scientists. And with the upcoming hunts scheduled it may only get worse.
The Trump administration made its decision against the conclusions of scientists who say wolves are still functionally extinct in the vast majority of the places they once inhabited and need continued federal protections in order to recover. The slaughter in Wisconsin echoes recent devastation in other regions where wolf management has been turned over to states hostile to the species' recovery. In Idaho, Wyoming, and Montana — which also don't have federal protections for wolves — more than 3,500 wolves have been killed since 2011, and things are likely to get worse given a rash of new anti-wolf laws in Idaho and Montana.
We are pushing back against that slaughter with challenges to the states' persecution of wolves, but wolves should be shielded by national protections rather than subjected to the vagaries of hostile state laws. We must demand that the Biden administration restore federal ESA protections for the gray wolf.
Wolves are crucial to the health of the ecosystems they occupy. They sit at the top of the food chain and make sure that populations of their prey (and their prey's prey) remain at healthy levels. When wolves were driven to near extinction, negative side effects cascaded down the food chain, upsetting delicate ecological balances. In the midst of a biodiversity crisis, wolves are a necessary keystone species whose presence helps the entire ecosystem.
It doesn't have to be this way. The Biden administration must take responsibility for protecting wolves by reviewing and reversing the Trump administration's actions. 1.8 million people spoke out against removing the wolf's protections — and we need to rally that kind of support once more to reinstate the protections wolves need. Please join us in urging the Biden administration to restore Endangered Species Act protections for wolves.
Current Action Alerts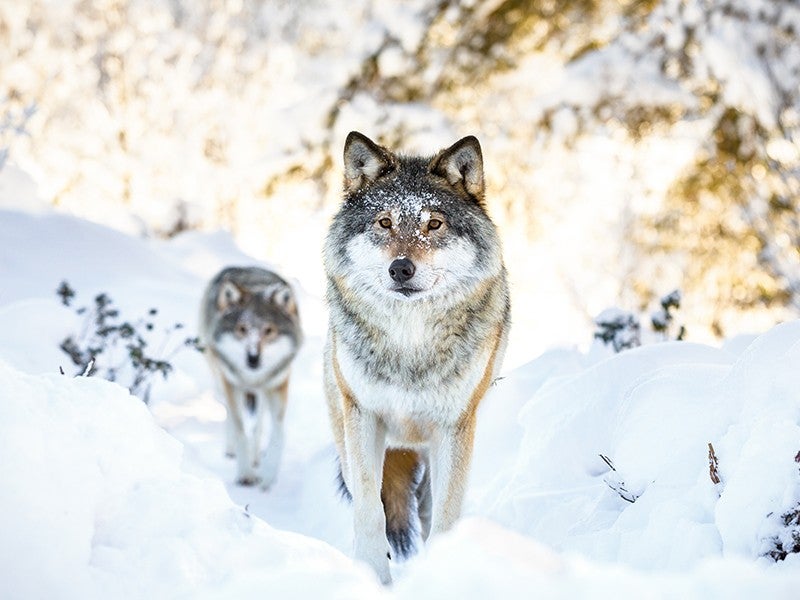 Your Actions Matter
Your messages make a difference, even if we have leaders who don't want to listen. Here's why.
Read More