Your voice is needed to clean up coal ash: The U.S. EPA is finally addressing a regulatory loophole that allowed coal plants to evade cleaning up their toxic coal ash mess — and wants to hear from you. The draft rule leaves some coal ash dumps unregulated. Help protect all communities. Submit your comment by Jul. 17, 2023.
How's the Biden Administration Doing on the Climate Crisis?
Earthjustice's attorneys and policy experts rated the administration's progress.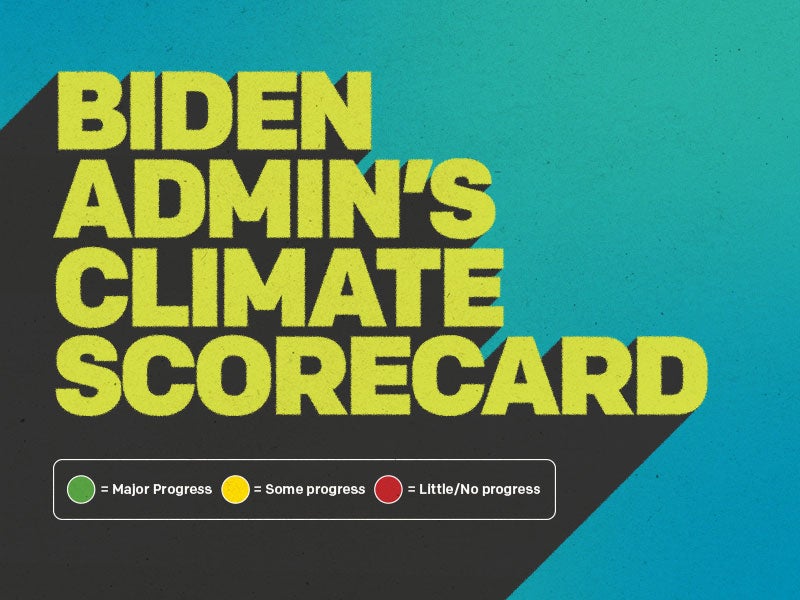 The Biden administration has made bold commitments on climate and environmental justice. Halfway through the first term, we're holding the administration accountable for keeping those promises. Earthjustice's attorneys and policy experts rated the Biden administration's progress on goals that the U.S. must achieve — and soon — if we want to avoid the worst impacts of climate change. The verdict: Though there are reasons to celebrate, the administration still has much work to do in this first term.
Check out the scorecard below to see the policy areas where the Biden administration is already moving us toward a just and sustainable future — and the ones where the administration needs a push.