Why Are You Proud to Be An American?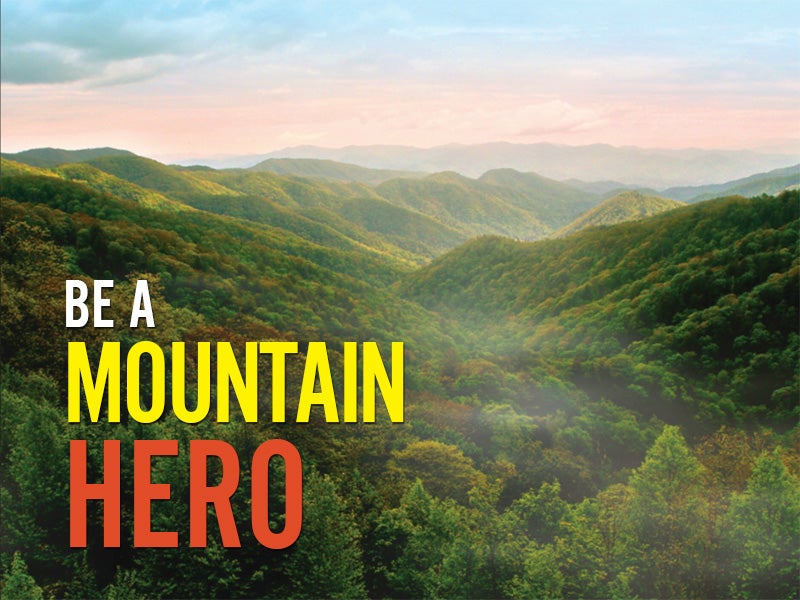 Background Image: iStockphoto
With the Fourth of July comes a resurgence of patriotism, fireworks, and tasty BBQs, but also the opportunity to reflect on what makes America so great. Here at Earthjustice, we like to think that part of what makes this nation so great are its mountains, our "purple mountain majesties," and the uniquely American history embedded in those slopes and valleys.
As part of honoring America's mountains, this week's featured Mountain Hero is Iraq war veteran Jonathan Gensler, a former officer and native of West Virginia.
In his story, Jonathan reconnects the history of America to its mountains:
The battlefield at Blair, spread across the ridgelines slated for destruction, is the site of the momentous coal miner uprising that launched our nation's workers' rights movement and remains the largest violent uprising in our nation's history since the Civil War. The importance of this site goes far beyond Logan County and is pivotal in understanding and remembering the struggles of our forefathers to give working men and women basic rights—a history the coal industry would also like us to forget.
The struggles that Jonathan cites are dark, but more importantly, they illustrate that the beauty of this country is in the fact that for every inhumane and unjust action, there can be a bounty of people willing to fight for a better tomorrow. Democracy instills in us a sense of empowerment to create a better world—a responsibility that prohibits us from simply sitting idly by while injustice occurs. We know that if change is what we desire, we can attain it by acting together. This is a freedom that many in the world dream of.
Two noteworthy Americans who I admire for their dedication to this notion of justice and a better world are Cindy Rank and Jonathon Gensler.
Cindy Rank is one of the humblest people you'll ever meet if you are lucky enough to cross paths with this rural West Virginian mountain lover. On our website, Cindy recounts her first visit to West Virginia's Appalachian Mountains:
Four of us friends visited acquaintances in central West Virginia, enjoyed their hospitality in their small self-built home in the hills, spent a night in a cave on their property, and walked for hours on their 45 acres of heaven. Serendipitously, family members wanted to sell that piece of property, and at less than $50 per acre, who could resist? My husband, Paul, and I bought the land and began transitioning to our new life in West Virginia. We brought many willing hands to enjoy the wilds with us and to accomplish the very satisfying construction of our very own cabin, which has expanded over the past 40 years to become the home we never want to leave.
But that quickly changed in 1977, when strip mining permits threatened to forever pollute their local streams and tear apart their community. "Our world changed, and life hasn't been the same since," says Cindy. Instead of watching her beloved home and community be destroyed, she poured herself into the work of researching these permits and protecting her community. She won that battle, stopped the permit in her area, saved their waters and mountains, and didn't stop there: she went on to fight the bigger battle of stopping mountaintop removal mining in all of Appalachia. She admits it has not been easy, but no matter the obstacles, Cindy won't stop. Her story is representative of the very best of America.
Then there's Iraq war veteran Jonathan Gensler, the former officer and native of West Virginia quoted earlier, who sees his homeland as living history of the potential for democracy, social change, and the refusal to let industry govern the lives of men and women. Though he did not grow up in coal country, he recognizes that his home "may be one of the few pieces of West Virginia not scarred and mutilated to some extent by what was once the largest employer of our state." His message is one of preservation, of giving mountains a human, historical connection to reinstill patriotism and the fight to keep our natural lands safe.
How have mountains affected your patriotism? Feel free to share with us in your own Mountain Hero photo submission, in the comments below, or on our Facebook page. Also be sure to read Jonathan's and Cindy's full stories!