Love Story: Mother, Daughter, Community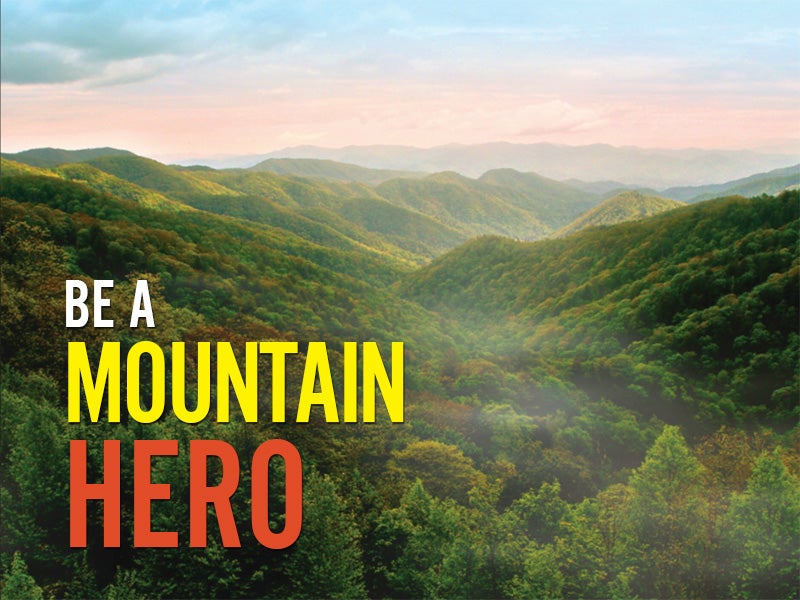 Background Image: iStockphoto
Could there be a love more unconditional and more powerful than the love of a mother for her child? Most mothers I know would say, "No, not even possible." But if you've ever observed the adoring eyes of a child looking up to his or her mother, you might think twice.
Lisa Henderson's story is a remarkable tribute to this love and bond between mother and child.
Through our Mountain Heroes campaign, Lisa tells the story of watching her mother, renowned anti-mountaintop removal mining activist and Goldman Prize winner Judy Bonds, grow into a leader of the movement to save mountains, communities and people.
Lisa reveals what she learned from tagging along with her mother to hearings, community meetings and protests, and she shares what it was like to see her mother through others' eyes. As Lisa watched her mother face bullying, violence, and intimidation with bravery and nonviolence, never to be backed down from her mission of saving the community and environment around them, she learned the real meaning of courage and commitment.
The stories in our Mountain Heroes campaign speak to the many reasons people want to end mountaintop removal coal mining, but at the center of each of lies the importance and value of family. And wherever there is love of family, there is love of community.
When her mother passed away in 2011 from lung cancer, like so many others in her community who breathed in the toxic air pollution of the surrounding coal mines and operations, Lisa realized that her mother's fight must continue in her own work.
"I absolutely consider my mother a hero, and I want to carry on her work," Lisa says. "But the responsibility is not to my mother as much as it is to our community. I am a part of this community, and this community is a part of me, no matter what."
Please read and share Lisa's full story here, then join us by sharing your own photo petition about why you want to save mountains, communities and people by ending mountaintop removal mining.
Judy Bonds, Lisa's mother, in a mosaic created using hundreds of photo petitions from individuals across the country, demanding an end to mountaintop removal mining.