Earthjustice Insider
Managing Attorney Stacey Geis
"I've always looked at my career in terms of, where can I have the most impact?"
The question Stacey Geis is asked most often is why, in 2014, she left her "dream job" as an assistant U.S. attorney prosecuting high-profile environmental crimes to become managing attorney of Earthjustice's California Regional Office. The answer is all about impact.
Chris Jordan-Bloch / Earthjustice
Geis has always had big ambitions. In college, she wanted to be a bioethicist and tackle weighty issues like cloning and euthanasia. But after graduating from Brown University, she spent a summer on a dude ranch in Jackson, Wyoming, near the Grand Teton mountains. Her official job was in the ranch's kitchen, but the real excitement was being a "kiddie wrangler," playing games like horseback tag with the children of guests. "It was crazy fun," she says. She fell in love with Jackson and the Tetons, and decided to become an environmental lawyer.
After law school, Geis' path took her through a federal judge clerkship, a stint handling environmental cases for a major law firm, and five years managing a team of state prosecutors who "rode the circuit" through California's rural counties, prosecuting environmental crimes ranging from pollution from dairies to timber clear-cutting to abalone poaching. But her dream was always to prosecute federal environmental crimes.
"I've always looked at my career in terms of, where can I have the most impact?" says Geis. "And the federal cases were bigger cases, bigger impacts." She was hired by the U.S. Attorney's Office in San Francisco with a specific mandate to strengthen its environmental enforcement program. During her 10 years there, she prosecuted major criminal cases involving large-scale pollution, international wildlife smuggling, internet trafficking of endangered species, and environmental fraud, to name a few. It was important and exciting work, but there was a rub: the cases were all brought in reaction to environmental crimes that had already been committed. Geis' vision was larger than that.
"One of the reasons I came to Earthjustice was that not only do we get involved when bad things happen, we get involved to prevent bad things from happening, like preventing that coal plant from going up when we all know it's environmentally and economically unsound," she says. "It comes down to impact. The breadth of Earthjustice's work astounds me; the level of our impact astounds me."
As an example, she points to the EPA's recent motion asking the court to cancel the agency's approval of the highly toxic pesticide Enlist Duo after Earthjustice challenged the approval. The EPA's response followed other recent unfavorable court decisions over the bee-killing pesticide sulfoxaflor and the harmful organophosphate chlorpyrifos. Earthjustice had brought all three cases. "It was our wins that led this major federal agency to change its behavior!" she exclaims. "That's what it's all about."
Michael Melford / National Geographic

Brad Zweerink for Earthjustice

Chris Jordan-Bloch / Earthjustice

Chris Jordan-Bloch / Earthjustice
Leadership in Protecting California's Air, Water, Forests, Wildlife
The biggest challenge Geis faces is choosing which of the many possible environmental cases to focus on in a state as vast as California. In the end, it comes down to—you guessed it—impact. She envisions Earthjustice continuing to be a leader in protecting the state's air, water, forests, and wildlife—needs that are becoming more urgent with the warming climate.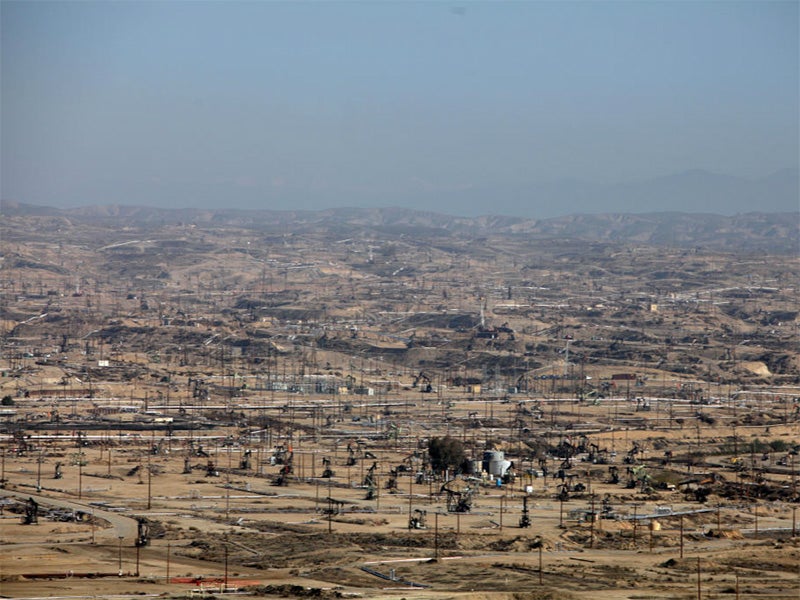 Chris Jordan-Bloch / Earthjustice
In particular, she sees an Earthjustice role in challenging the federal and state agencies that are routinely failing to protect us and continually siding with industry in violation of the law, whether it's failing to fix the state's "profoundly broken" water allocation system, failing to protect our aquifers and waterways from oil and gas development, or failing to protect the communities most impacted by some of the worst air in the country.
The California office must also be ready to respond to major unforeseen environmental threats, many of which are coming from a historic five year drought as well as climate change in general.
Geis is particularly excited about her office's ambitious "Moving to Zero" campaign, which aims to use vigorous enforcement of federal air quality standards to clean up the Central Valley and Los Angeles Basin's notoriously unhealthy air, while simultaneously shifting the state's transportation and electricity systems to "zero-emitting" fuels and predominantly renewable energy by 2040. "How cool could it be if in five, ten years we have a million or 3 million more cars on the road that are electric, the disappearance of dirty diesel trucks, ports that are run entirely with electric equipment and vehicles, and whole communities that have gone to 100 percent renewables?"
A Catalyst For Transformational Change
Geis sees many forces coming together in California—an alarmed public, a governor determined to be a climate leader, clean energy innovators in Silicon Valley—to create the opportunity for this kind of transformational change. And as California goes, so goes the nation. "We have groups like Earthjustice that can use the law and the strength of our advocacy tools and partnership opportunities to help make it happen. We can be a catalyst, coming in and pushing this transformation at this great time."
It's a big vision, and Earthjustice has been rapidly expanding in California—recently opening an office in Los Angeles in addition to the San Francisco office—to carry out this work and more. "It says a lot about the organization that in the year and a half I've been here, we've gone from one attorney to five attorneys in Los Angeles—all doing tons of cases," says Geis. "In the end, I want us to be the 'go-to' lawyers on the biggest threats and opportunities in California. That's my ultimate goal."
By Denise Bergez
Originally published in the Earthjustice Insider, Winter 2015
Earthjustice is the premier nonprofit environmental law organization. We wield the power of law and the strength of partnership to protect people's health, to preserve magnificent places and wildlife, to advance clean energy, and to combat climate change. We are here because the earth needs a good lawyer.