Congress must prioritize adequate funding and stop taking away protections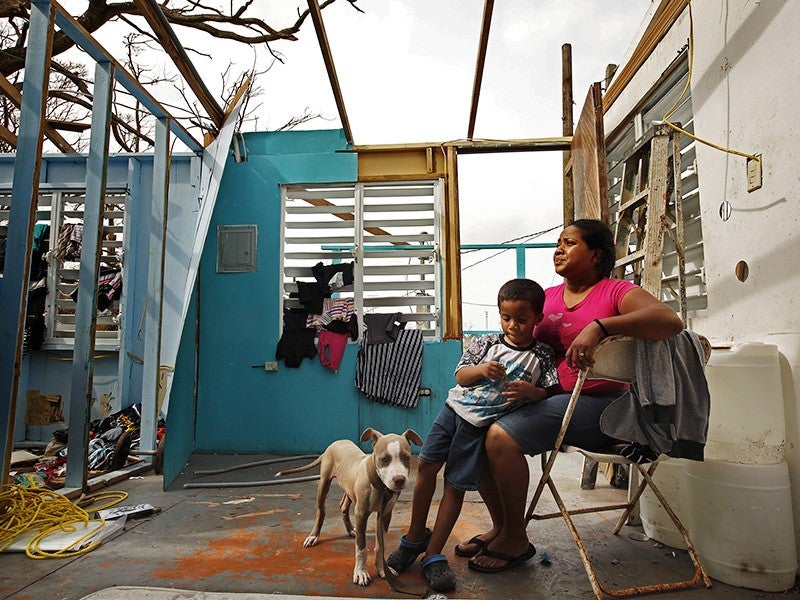 Carolyn Cole / Los Angeles Times via Getty Images
Washington, D.C. —
This week, Congress proposed an emergency disaster supplemental package that fails to adequately address the ongoing humanitarian crisis in the Commonwealth of Puerto Rico, a U.S. territory. More than 90 days after two hurricanes devastated the island, thousands of Puerto Ricans still lack electricity and other basic services like potable water, all while facing environmental pollution from multiple fronts. Moreover, it is estimated that more than 1,000 people died, not 64, as the government initially suggested.
The following statement is from Raul Garcia, Earthjustice Legislative Counsel:
"This holidays season in Puerto Rico will be a difficult one as millions of residents there are still grappling with tremendous loss and recovery efforts some three months after hurricanes devastated the island. Puerto Rico remains stuck in now the longest blackout in U.S. history and millions of people are still grappling with contaminated water. The island also has to limp on with reconstruction with diesel generators, which exacerbates air pollution and respiratory illnesses.
"Indeed, Puerto Rico is still very much in crisis and yet Congress disaster relief package falls short of addressing this humanitarian disaster. Though there are some good provisions in the relief package, Congress is simply failing to match the level of need. In fact, the current package has provisions that could make the crisis worse by attacking key safeguards like public input and smart decision-making under the National Environmental Policy Act and the Endangered Species Act. We urge lawmakers to get it right when they return January and prioritize passing an adequate disaster relief package. Puerto Rico must be provided with the level of resources they are requesting, just as mainland states, deserve all the help they need to recover and rebuild. Congress cannot delay supplemental funding anymore."
Contacts
Raul Garcia, Legislative Counsel, Earthjustice, (202) 797-5251