Judge's record does not provide assurance of fair access to justice for all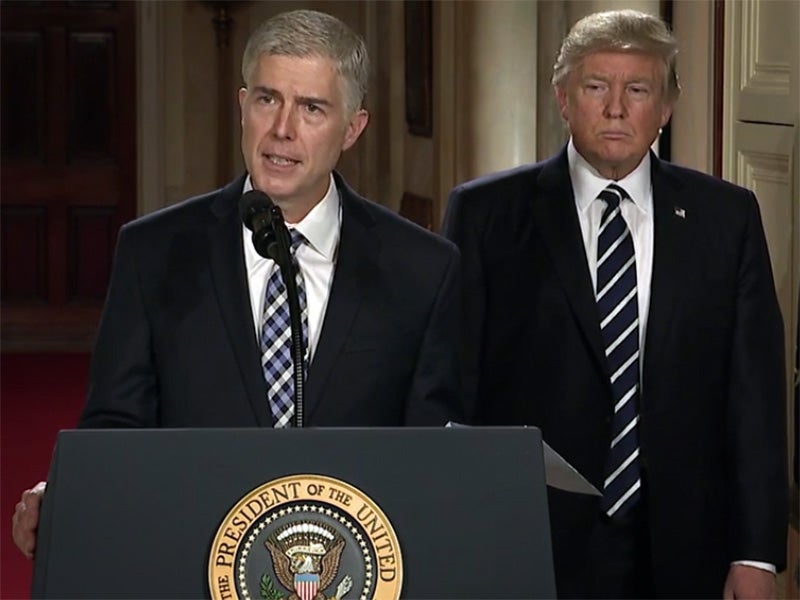 Washington, D.C. —
Today, the Senate Judiciary Committee voted to send Judge Neil Gorsuch's U.S. Supreme Court nomination to the full Senate for a vote. The following is a statement from Earthjustice President Trip Van Noppen:
"Earthjustice is strongly opposed to the confirmation of Judge Neil Gorsuch to the Supreme Court of the United States. His apparent view is that people seeking to protect their environment and to secure their civil rights do not belong in the courtroom—and that they should instead be confined to advocating legislatively—defies the very checks and balances on which our nation was founded. This philosophy raises serious questions about access to justice for people who are working for clean air and water, and would fundamentally undermine the role of our courts. His very evasive answers during the confirmation hearings did nothing to allay our concerns.
"In an essay, Judge Gorsuch even went so far as to say that liberals are 'addicted to litigation.' This suggests that if confirmed the next Supreme Court justice, who can be expected to serve for decades to come, could enter the role with a built-in bias against suits by those who seek to protect the environment, human rights, and other important values. While he indicated during the confirmation hearing that he now believes other groups may also resort to litigation too frequently, his article—published in a prominent conservative journal—did not single out anyone besides liberals.
"The Supreme Court's decisions are binding law throughout our nation, so it's critical to have assurance that all members of the Court will provide fair access to justice for all. Unfortunately, Judge Gorsuch's record does not provide that assurance. We urge the Senate to require the 60-vote bar and to vote against his confirmation."