Earthjustice Statement on Unconscionable Extrajudicial Killing of George Floyd
"We condemn this act of violence, and, alongside our friends, allies, and partners committed to racial justice, call for full accountability from law enforcement and a robust commitment to addressing institutional racism and anti-blackness throughout this nation."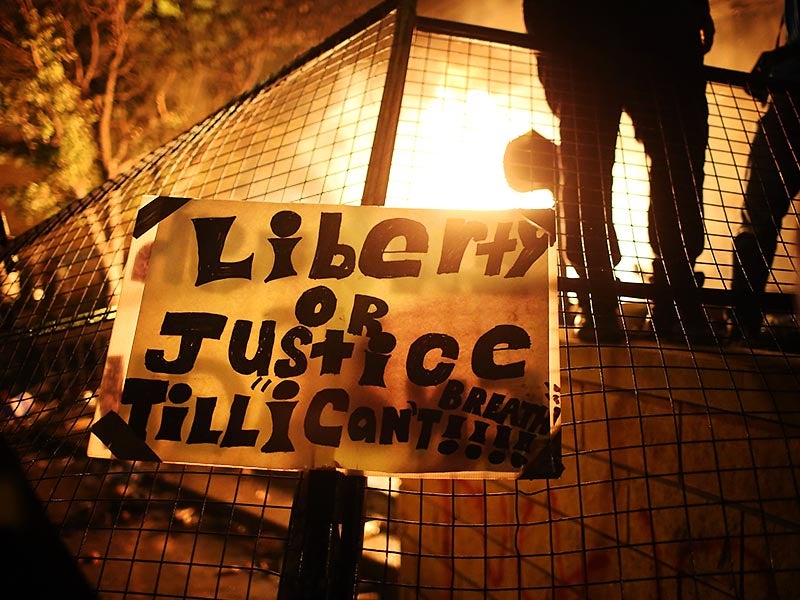 Scott Olson / Getty Images
San Francisco, CA —
"Today, we acknowledge the arrest in the brutal killing of George Floyd as a small step forward in the struggle for accountability," said Earthjustice President Abigail Dillen, "and we call on authorities involved to move with urgency to bring about real justice in this case."
Earlier on May 27, Abigail Dillen issued the following statement in response to the unconscionable extrajudicial killing of George Floyd in Minneapolis:
"Earthjustice expresses solidarity with black people throughout the U.S. who are grappling with the pain and shock of yet another outrageous act of state violence that needlessly took a black person's life. The brutal killing of George Floyd by a Minneapolis police officer while other officers stood by compels us to speak out against this injustice.
"The nation is bearing witness to this horror in the wake of the recent killings of Ahmaud Arbery, Breonna Taylor, and countless unnamed others. These deaths serve as yet another reminder of the United States' failure to adequately address institutional racism and anti-blackness.
"Earthjustice is dedicated to fairness and justice above all else. We fight tirelessly to protect the lives of the most marginalized and targeted people from state malfeasance. We condemn this act of violence, and, alongside our friends, allies, and partners committed to racial justice, call for full accountability from law enforcement and a robust commitment to addressing institutional racism and anti-blackness throughout this nation."