Your Actions Matter. Your messages make a difference, even if we have leaders who don't want to listen. Here's why.
You level the playing field.
Elected officials pay attention when they see that we are paying attention. Read more.

They may be hearing from industry lobbyists left and right, but hearing the stories of their constituents — that's your power.

Our legislators serve at the pleasure of the people who gave them their job — you.

Make sure your elected officials know whose community and whose values they represent. When you contact your elected official, you're putting a face and a name on an issue.

Whether or not you voted for them, they work for you, for the duration of their term.

Make sure your elected officials know whose community and whose values they represent. (Find your local, state, and federal elected officials.)
Your action is with us in court.
If a federal agency finalizes a harmful action, the record of public comments provides a basis for bringing them into court. Read more.

Throughout each of the public comment periods we alert you to, Earthjustice's attorneys are researching and writing in-depth, technical comments to submit — detailing how the regulation could and should be stronger to protect the environment, our communities, and our planet.

We need you to join us — your specific experiences, knowledge, and voice are crucial to add to the Administrative Record through the comment periods.

Lawsuits we file that challenge weak or harmful federal regulations rely on what was submitted during the comment period. The court can only look at documents that are in the Administrative Record — including the public comments — to decide if the agency did something improper.

Your actions aid our litigation. Taking action and submitting comments during a comment period is substantively important.
It's the law.
Federal agencies must pause what they're doing and ask for — and consider — your comment. Read more.

Many of us may have never heard of the National Environmental Policy Act (NEPA) and the Administrative Procedure Act (APA), but laws like these require our government to ask the public to weigh in before agencies adopt or change regulations.

Regulations essentially describe how federal agencies will carry out laws — including decisions that could undermine science, or weaken safeguards on public health.

Public comments are collected at various points throughout the federal government's rulemaking process, including when a regulation is proposed and finalized. (Learn about the rulemaking process.) These comments become part of the official, legal public record — the "Administrative Record."

When the public responds with a huge outpouring of support for environmental protections, these individual messages collectively undercut politicians' attempts to claim otherwise.

What this means is each of us can take a role in shaping the rules our government creates — and ensuring those rules are fair and effective.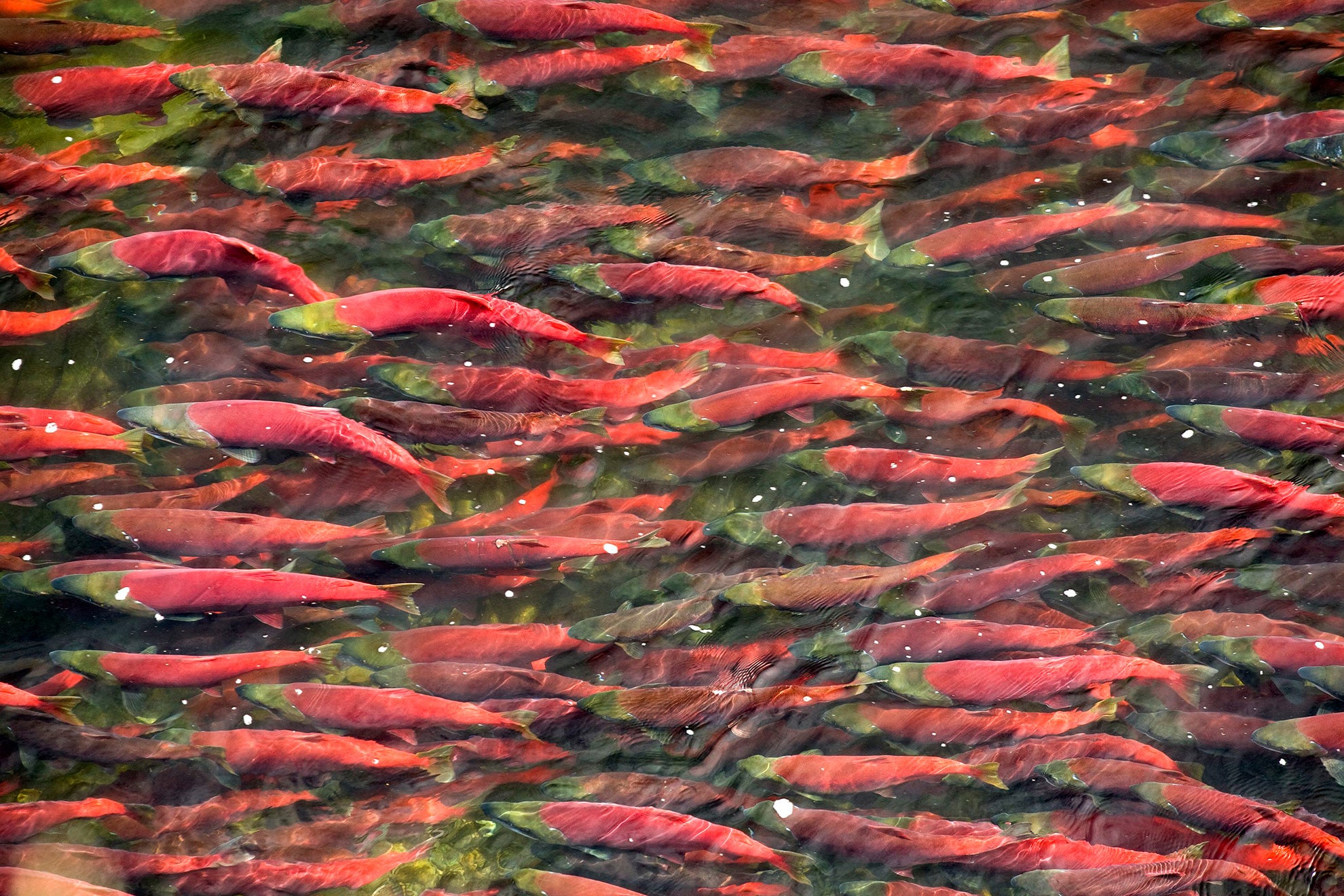 The Stories You Shared
To Save One of the Last Great Places on Earth
More
"I do not want to sacrifice this last bit of unspoiled earth and our planet for corporate profits."
"Say no to greed and say yes to a sustainable fishery in Bristol Bay. Large earthen dams have no place in the heart of earthquake country where contamination will destroy fish and fowl. We need to start choosing more wisely before we destroy that which cannot be repaired or mended."
"As a retired Deputy Director of the Alaska Department of Fish & Game's Fish and Wildlife Habitat Division, I know first-hand the renewable natural resource values of the Bristol Bay region. The mining industry likes to claim that they can take mitigation measures which will prevent such damage, but history demonstrates time and time again that sooner or later, mitigation fails to achieve the renewable resource protection promised. If ever there was a project that your agency should flat out deny, this mine is it."
"As a life-long Alaskan, who has lived and worked in Bristol Bay communities, I oppose the Pebble Mine. It is too big, with too many uncertainties, and too many threats to the sustainable fisheries that are the lifeblood of Bristol Bay."
"I urge you to take into account the pricelessness of a pristine Bristol Bay watershed and the renewable resources it has provided for thousands of years, and will provide into the distant future if protected. A recent study by the University of Washington shows how important complete and intact watersheds are to rearing juvenile salmon."
What was this Action Alert about? These comments were submitted to the Army Corps of Engineers in early 2019 during the comment period on the Draft Environmental Impact Statement for Pebble Mine. They joined 18,463 other comments from members of the public.
The Draft EIS is the central document that analyzes impacts from Pebble Mine and will be used by state and federal agencies as they consider granting Pebble's Clean Water Act Section 404 permit.
What happened next? The Army Corps reviewed and considered the public comments. On Nov. 25, 2020, the agency denied a key permit for Pebble Mine, highlighting many of the concerns that opponents to the project, including Earthjustice, pointed out all along. The decision should be a death knell for Pebble Mine.
The threat of Pebble Mine has loomed over Bristol Bay for more than a decade, and Earthjustice continues to keep close watch on threats to the region. Earthjustice supporters have spoken up during public comment periods for years, at each step of the fight to save Bristol Bay.
Join us to be alerted of the next opportunity to add your voice. Learn more about Bristol Bay and Pebble Mine.
Alongside our partners and clients, Earthjustice's Alaska-based attorneys are committed to representing those who oppose unlawful and ill-advised mining in the vast expanse of Alaska and British Columbia.