Every one of our clients gets top-tier legal representation, free of charge.
Since our founding more than fifty years ago, Earthjustice has represented more than a thousand public-interest clients. We stand alongside our clients at the frontlines of the fight for justice and a healthy environment for all. Earthjustice's casework changes lives. Meet a few of our clients:
Chickaloon Native Village
In Alaska, Earthjustice's lawyers are representing the Chickaloon Native Village in their fight to stop a coal mine that threatens their way of life.
Sacred Tribal Land is No Place for a Coal Mine. For years, the Tribe has fought to prevent the reopening of a coal mine that once nearly destroyed Tsidek'etna', where the Tribe has gathered for generations to harvest salmon. The mine is sited across from Ya Ne Dah Ah School, one of the only schools in the state that is owned and operated by a federally-recognized Tribal government. Read about this case.
"In order to heal our families from the destruction, we are living our way of life."
— Lisa Wade, Member of the Chickaloon Village Traditional Council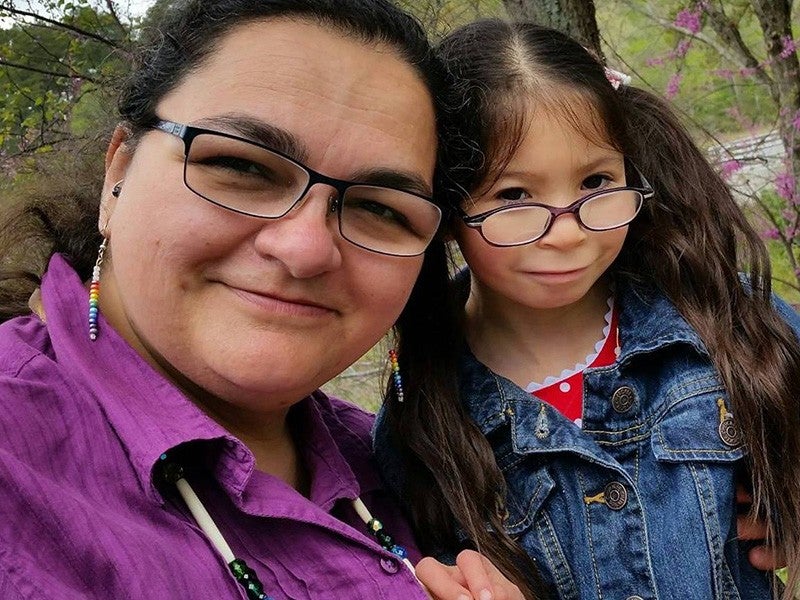 Since Earthjustice was founded in 1971, the Sierra Club has been a partner in the fight for our planet's future.
Rule of Law Prevails. Two months after taking office, President Donald Trump directed the Department of the Interior to overturn a moratorium that prevented private companies from extracting coal from public lands. Earthjustice filed a lawsuit within days, on behalf of Sierra Club and a coalition of clients, challenging the Interior Dept.'s action, which lacked science- or fact-based rationale. After two years of legal filings, a federal court ruled the administration had violated the law. Read about this case.
"The Trump administration's decision wasn't putting Americans first — it was putting corporate polluters first."
— Bill Corcoran of Beyond Coal, Sierra Club
The community organization is taking a stand against the petrochemical plants that have devastated their air and water. Earthjustice represents RISE St. James as they fight a massive $9.4 billion petrochemical complex.
Standing Up In "Cancer Alley." Five generations of the Lavigne family have lived in St. James Parish. Industrial plants have caused so much pollution that the area became known as part of "Cancer Alley." RISE St. James is working to change that. Read about this case.
"We're not going to dwell on what we can't do — we're going to dwell on what we can do."
— Sharon Lavigne, Founder and Director of RISE St. James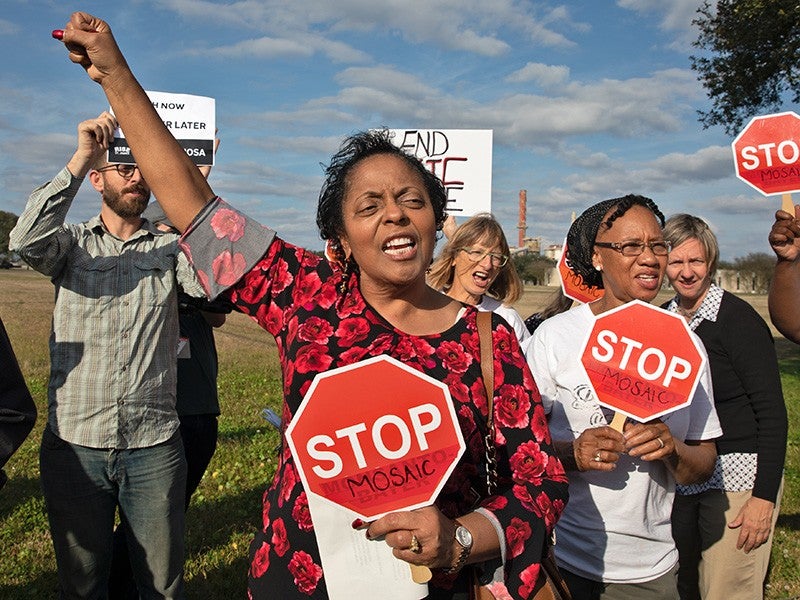 American Lung Association
From smog to sulfur dioxide, we've represented the American Lung Association in legal efforts to eliminate dangerous pollutants and improve air quality.
Our Right to Breathe. The U.S. Environmental Protection Agency must now meet its obligation under the law and tell the public where smog levels exceed safety standards, following litigation brought by Earthjustice on behalf of the American Lung Association and a coalition of clients. The action will save hundreds of lives and prevent hundreds of thousands of asthma attacks in children every year. Read about this case.
"Americans know smog harms their health and want EPA to clean it up."
— Harold P. Wimmer, National President and CEO of the American Lung Association
The Humane Society of the United States
We have partnered with the Humane Society on legal efforts to defend our world's irreplaceable species.
Judges Agree: They Otter Be Free. California sea otters — once thought to be extinct — are now swimming free and towards a full recovery. On behalf of the Humane Society and other clients, we defended the end of the ill-advised "No Otter Zone," which excluded otters from parts of their coastal habitat. The case went all the way to the U.S. Supreme Court, which allowed the decision to stand by declining to review the appeal. Read about this case.
"This court decision is a win for sea otters and endangered species everywhere."
— Anna Frostic, Managing Attorney for Wildlife and Animal Research, The Humane Society of the United States
Our lawyers measure success in clean air, clean water, and protected wild spaces.
Every one of our clients gets top-tier legal representation, free of charge. And we win.
Which is why your support is so crucial.
We can't keep fighting for our planet without your help.
Together, fighting for our environment.
As the legal backbone of the environmental movement, we work alongside communities across the country to fight for clean air, clean water, and protections for wilderness and wildlife — one case at a time.
In addition to the hundreds of present and past clients listed here, there are scores of others with whom we partner, co-counsel, and ally.
A
B
C
D
E
F
G
H
I
J
K
L
M
N
O
P
Q
R
S
T
U
V
W
Y
#