California needs electric trucks and clean air
Supporters Spoke up in this Action
Delivery to the California Air Resources Board
What was at Stake
Polluting heavy-duty trucks could soon have an expiration date in California — but only if we speak up. The California Air Resources Board (CARB), the agency charged with making sure our state breathes clean air, announced a proposal to shift the sale of heavy-duty trucks to zero emissions models, and to end the health-harming use of diesel trucks at ports. Tell CARB to act now to clean up our air.
We want to see them take advantage of rapidly advancing technologies and protect impacted communities as soon as possible by accelerating the proposed deadline for achieving 100% sales of zero-emitting trucks from 2040 to 2036. Goodbye, tailpipes. Hello, clean air and healthy lungs.
CARB is taking public comment on the proposal through October 16. Join us in using your voice to push for a zero emissions future in California.
Trucks make up a small portion of vehicles on the road in California, but are the largest producer of our notorious smog problem. Of all the forms of pollution from our transportation sector, these trucks also expose Californians to the most cancer risk. Burning diesel creates one of the most toxic forms of air pollution for human health, and is linked to premature death, chronic heart and lung disease, asthma, and diminished lung function in children.
California's poor air quality negatively impacts the health of all Californians. From the Sierras to the Central Valley to the coast, cleaning up the dirtiest vehicles on the roads can benefit all of us. The shift to zero emissions trucks will give families living along major freeways and freight corridors in California cleaner air and necessary relief.
Just because it's the right thing for CARB to do, doesn't mean the agency will do it. The agency has an unfortunate history of sidelining environmental justice voices, and the trucking industry is already lining up to weaken the new requirements. To get this job done, we'll need every voice, from every part of the state, to speak up for clean air. Join us today in telling CARB to shift California to zero emissions trucks as soon as possible — for our lungs, and for our climate future.
Current Action Alerts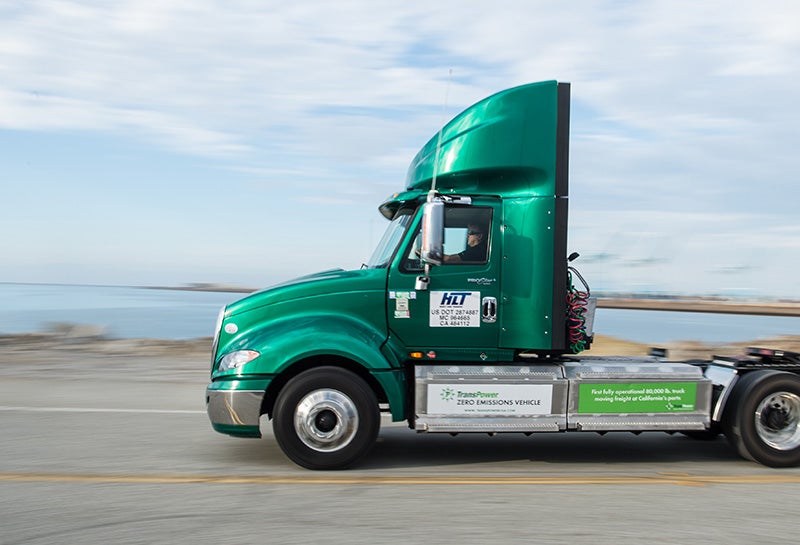 Your Actions Matter
Your messages make a difference, even if we have leaders who don't want to listen. Here's why.
Read More