Protect Florida's wetlands
Supporters Spoke up in this Action
Delivery to the Environmental Protection Agency
What was at Stake
We raised the alarm in April about the DeSantis administration's effort to appease developers by taking over wetland permitting from the federal government. Now, the U.S. Environmental Protection Agency is considering the proposal — and we have until November 2nd to tell them this plan does not serve the public interest.
The Florida Department of Environmental Protection's (DEP) plan to fast-track wetlands permitting for construction projects that will degrade and ruin Florida's natural landscape.
Florida is home to the largest wetland ecosystem in the lower 48. Wetlands store excess water after heavy rainfall and serve as protective buffers against intense storms. Wetlands naturally restore water quality and treat the agricultural and stormwater runoff which fuels toxic algae blooms.
This proposed plan allows the state to formally take over the longstanding federal program that protects marshes, cypress forests, ponds, and other wetlands under the Clean Water Act. This would make it much harder to protect our precious water resources.
The DEP doesn't have the proper capacity to take over the wetlands permitting that has been run by the U.S. Army Corps of Engineers for decades. It can't even manage to enforce the environmental laws already under its purview.
Florida's record of wetlands protection is already abysmal — now is not the time for the state to take on even more responsibility.
Our wetlands are critically important to our quality of life and to the state's economic well-being: The tourism and fishing industries contribute tens of billions of dollars to Florida's economy and depend on healthy wetlands. And countless species in Florida, many of them endangered, rely on wetland ecosystems to support the web of life. It is deeply troubling for the state to proceed with this public comment deadline in the midst of a pandemic, when families are focused on their health, communities, and jobs.
Tell the EPA to block the DeSantis' administration takeover of the federal wetlands permitting program. The vitality of the largest wetland ecosystem in the lower 48 is at stake, and the communities that rely on its natural resources are not for sale.
Current Action Alerts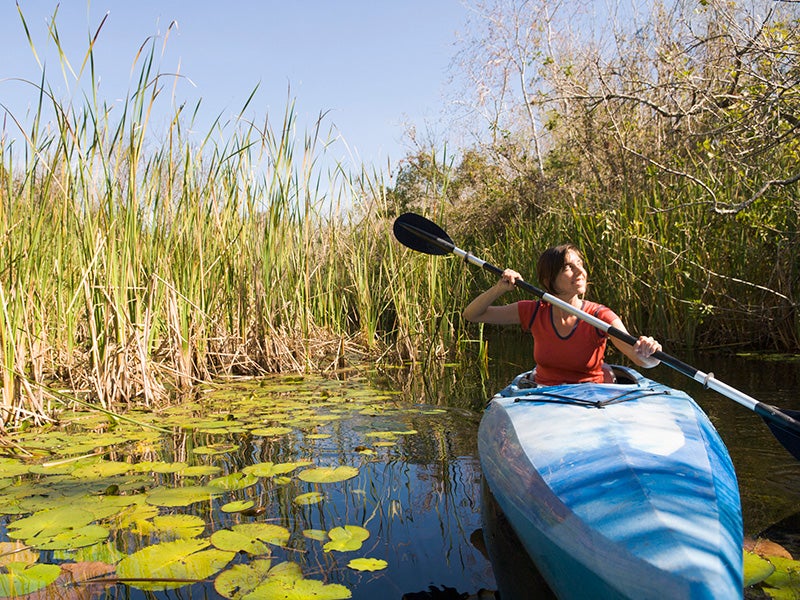 Blend Images / PBNJ Productions
Your Actions Matter
Your messages make a difference, even if we have leaders who don't want to listen. Here's why.
Read More