100 Days: Our Response to Trump's Attacks on the Environment
President Trump and his administration have spent the past 100 days assailing protections for the air, water and climate, but we're fighting back aggressively in court.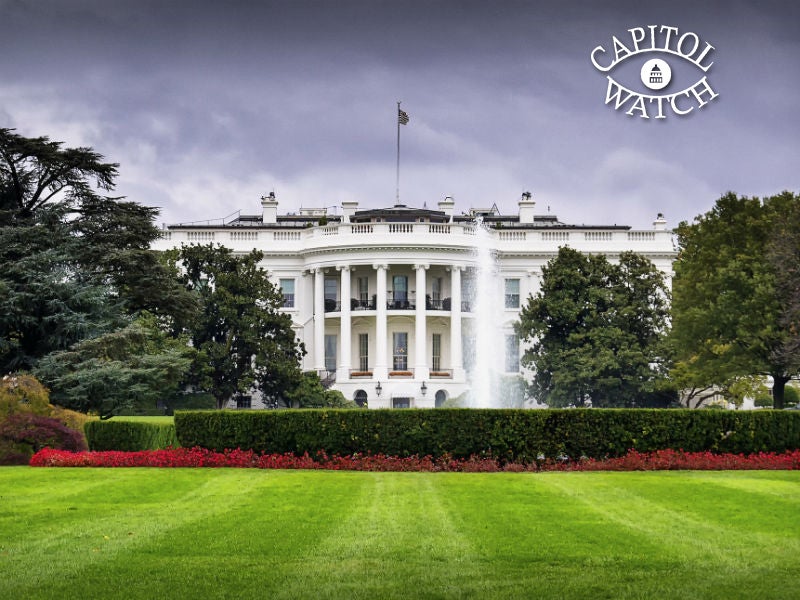 This Saturday marks 100 days since Donald Trump moved into the White House, and 45 currently ranks as the least popular American president in modern times.
Trump's record-breaking unpopularity is due in part to the fact that he's spent much of his first three months in office attacking the laws and policies that safeguard what Americans hold dear: pure water to drink, clean air to breathe, a stable climate and well-protected public lands.
At Earthjustice, we're taking the Trump administration to court for these flagrant attacks on the environment, and we're heartened by the outpouring of affection and support we've received from all corners of the globe.
For those keeping score at home, here's a rundown of some of the key legal battles Earthjustice has launched against the administration during Trump's first 100 days:
APRIL 3, 2017: Citing the potential for serious conflicts of interest, Earthjustice launches a "sunshine investigation" into billionaire investor Carl Icahn's role in the administration's anti-climate agenda. We file a Freedom of Information Act request seeking all communication between Icahn and the Trump administration related to environmental matters.
APRIL 10, 2017: Public health and environmental groups, represented by Earthjustice, call on a federal court to reject efforts by the EPA to delay its defense of stronger smog pollution rules, which were finalized in 2015.
These legal battles are just beginning, but we will stick with them for as long as it takes. Equally important is the affirmative work our expert attorneys are doing at the state level. Their victories in Florida, Maryland, Louisiana and elsewhere are making continued progress on renewable energy possible.
Whether it's fighting against unjust federal actions or pushing progressive state policies, there's a role for each of us to play in this important work. After all, winning in court is only half the battle; we must also win in the court of public opinion.
On the 100th day of our nation's least popular presidency, I'll be joining with thousands of others in Washington, D.C., for the Peoples Climate March.
That's why, on the 100th day of our nation's least popular presidency, I'll be joining with thousands of others in Washington, D.C., for the Peoples Climate March. The march will give voice to the overwhelming majority of Americans who want politicians to tackle climate change.
The April 29th march is just the beginning. The work for Earthjustice and our supporters will continue in communities across the country and the world as we take on the single greatest challenge facing humanity—even if our leaders refuse to do so. I encourage each of you to visit our new site, "Bright Spots from the Resistance: Why there's Hope for Climate & Clean Energy Progress," to learn more about how you can help.
ABOUT THIS SERIES
The 45th U.S. president, Donald J. Trump, is bent on gutting environmental protections, and—with a polluter-friendly Congress at his side—he'll likely do everything he can to dismantle our fundamental right to a healthy environment. The Capitol Watch blog series will shine a light on these political attacks from Congress and the Trump administration, as well as the work of Earthjustice and our allies to hold them accountable.
Trip Van Noppen served as Earthjustice's president from 2008 until he retired in 2018. A North Carolina native, Trip said of his experience: "Serving as the steward of Earthjustice for the last decade has been the greatest honor of my life."
Established in 1989, Earthjustice's Policy & Legislation team works with champions in Congress to craft legislation that supports and extends our legal gains.