No Big Surprise: 2015 was the Hottest Year on Record
Global temperatures in 2015 broke all previous records, beating 2014 and setting us up for an even warmer 2016.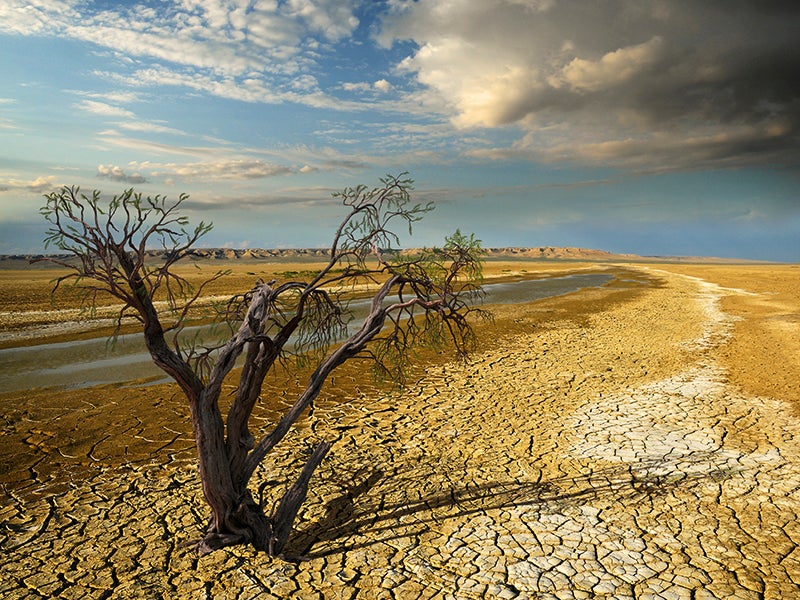 If you survived winter storm Jonas, it might be hard to believe that just a few weeks before, we closed out the hottest year on record. 2015 ended with the warmest holiday season to date, and then somehow 2016 started with one of the craziest blizzards in Mid-Atlantic history. In a span of four weeks, the Washington, D.C. area hit 70°F and then received over two feet of snow in one weekend. These extreme weather events, as peculiar as they may seem, can easily be attributed to climate change
Not only does 2015 mark the most recent hottest year on record, the past three years have been appropriately labeled as the hottest year on record in their own right, with each consecutive year surpassing the last for average land and water temperatures. NASA, NOAA, international science organizations, and every major political party, besides the GOP, are all in agreement that this trend can be attributed to man-made climate change.
Now for the numbers: in 2015, global temperatures raised .13°C (0.23°F) from 2014, bringing it to .87°C (1.6°F) higher than the twentieth-century average. To put this into perspective, the majority of scientists agree that we need to stay under 1.5°C (2.7°F) above the twentieth-century average to avoid the most catastrophic impacts of climate change.  Put another way, if warming continues at .13°C per year, we will reach 1.5°C in less than 12 years.
In the United States, 2015's temperature increase is apparent in the ever-intensifying drought in California, to the unseasonably warm holiday season in the Northeast and Mid-Atlantic regions, with every storm and weather anomaly in between. Beyond the United States, uncharacteristically torrential rainfall throughout Southeast Asia and Southeast Africa killed and displaced hundreds. In India, over 2,500 people died from the heat waves they experienced between May and June. These are not recurring climate patterns, but specific and extreme events scientists have been predicting from man-made climate change.  
Here are some more numbers for you—sea levels rose 17.09mm in 2015 from melting polar glaciers, and current projections anticipate a three-foot rise by 2100. Cities like New York, Miami, and New Orleans are amongst many other global metropolitan hubs that sit at sea level and are  most at risk to experiencing the impacts of sea level rise.
While 2015 was the hottest year on record so far, it was also a year that marked historic progress on mitigating the future of global warming. In August we all cheered as President Obama took the biggest action to rein in carbon pollution of any US President by finalizing the Clean Power Plan and in December we were once again emboldened as world leaders met in Paris to sign an agreement that calls for global cooperation to address the climate crisis.
While scientists agree that this year could follow the recent trend and become the next hottest year on record, it could also very easily be the year we change course on climate change. To ensure a healthy future for generations to come, it is necessary that we push for more progress in tackling climate change here in the U.S. and around the world.  
Noa Banayan was an intern with the Policy & Legislation team in Washington, D.C. for the spring 2016 semester.
Established in 1989, Earthjustice's Policy & Legislation team works with champions in Congress to craft legislation that supports and extends our legal gains.