A Farmworker's Wish: Trustworthy Health Care to Address Pesticide Exposure
Graciela Silva's story is the third blog post in a weekly series of personal narratives from farm and agricultural workers, illustrating the need for stronger worker and safety protections against pesticide exposure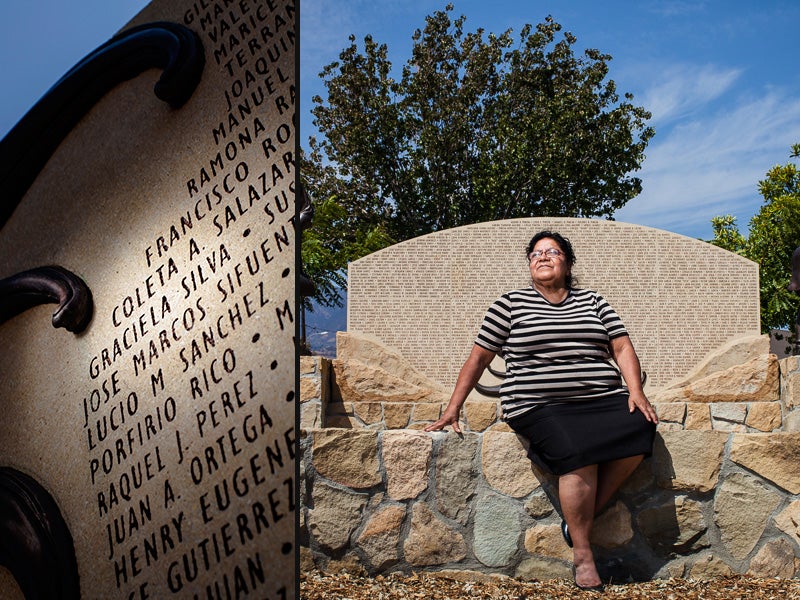 This is the third blog post in a weekly series of personal stories from farm and agricultural workers, illustrating the need for stronger worker and safety protections against pesticide exposure. To get beyond the statistics of 10,000–20,000 pesticide poisonings on farms a year in this country, we go to the frontlines, beginning in California.
I came to California from Guatemala in 1981, and when I first arrived, women didn't work in the fields. But there was more work than workers, so they began hiring women as field workers. I picked lemons, lettuce, cucumbers and strawberries. Lemons are the most difficult crop to pick because of the size of the bags that get very heavy. We have to carry those bags up and down the ladders next to the trees. I quit working in the fields because I knew it was bad for my health. To this day, when I get close to the fields, I get nauseated from the pesticides' fumes and feel faint.
I've been sprayed by pesticides in the fields. I immediately felt sick with headaches, stomach aches, vomiting and skin rashes. When I went to the doctor here in the U.S., they said I had a contagious disease. One doctor told me that my blisters were caused by a venereal disease. I was devastated. There was no way I could have had syphilis. But because I was undocumented at the time and spoke very little English, they scared me into silence. That's when I decided to go to my home country of Guatemala and doctors there told me that it was something in the air, something I was breathing in. To this day, I go back to Guatemala for my annual examinations.
I think farmworkers need trustworthy, mobile clinics that go to the fields and perform regular check-ups of the workers every six months or so. I'm sure they would find skin rashes, boils, fungus on hands and feet, along with many other ailments. I think workers would be better served, even if there was a charge for services. Most people turn to home remedies to make themselves feel better. I know that pesticides are a necessary evil in our fields, but more emphasis needs to be placed on protecting workers. They endure so much to put food on our tables.
Earthjustice will be sharing farmworker stories until the Environmental Protection Agency finalizes an updated Worker Protection Standard (WPS). To tell Administrator Gina McCarthy that agricultural workers deserve the same workplace safety standards as every other industry, take action.
Graciela's story is one of a series that highlight the changes that need to be made to the WPS.
Kari Birdseye worked at Earthjustice from 2011–2016, as a national press secretary and on advocacy campaigns protecting our health and the environment from the impacts of pesticides and toxic chemicals.
Established in 1989, Earthjustice's Policy & Legislation team works with champions in Congress to craft legislation that supports and extends our legal gains.