A Fight Worth Fighting: Waste Incineration in Puerto Rico
The proposed construction of a 2,100-ton-per-day municipal solid waste incinerator on the north coast of Puerto Rico is involving communities in a fight to demonstrate that waste incineration is a bad idea for the island.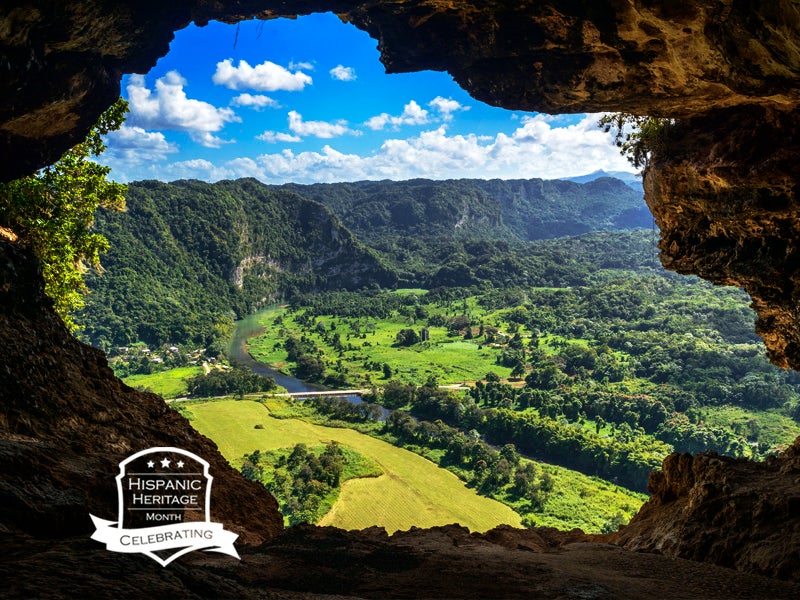 Este blog está disponible en español aquí.
Aside from fiscal and economic perils, the people of Puerto Rico must confront yet another threat: the proposed construction of a 2,100-ton-per-day municipal solid waste (MSW) incinerator in the north coast municipality of Arecibo.
Although this would be the first MSW incinerator on the island, it's not the first time one has been proposed. Previous attempts to build incinerators in Puerto Rico in the 1980s and early 2000s were defeated because of community and citizen action. 
The company behind the Arecibo incinerator, Energy Answers, also built an Albany, New York incinerator that was shut down in the 1990s after black soot from the waste facility ended up on the governor's front lawn.
The 2010 environmental impact statement (EIS) prepared by the Puerto Rico government to evaluate the incinerator used incorrect and outdated information on population growth, waste production, recycling objectives, emissions, water sources and health, environmental and economic impacts. Furthermore, the local EIS did not evaluate alternatives, did not adequately consider environmental justice issues and did not analyze sensitive environmental systems, including forests, wetland reserves and habitat for endangered species. The deficiencies of the local EIS were substantial, yet within 30 days it was approved through a process that made a mockery out of public participation.
Local opposition to the incinerator is rooted in the fact that Arecibo communities have suffered from environmental injustice for decades. Arecibo is the site of many polluting industrial activities, including a battery recycling operation, which resulted in Arecibo being declared a non-attainment zone by the U.S. EPA for exceeding limits on lead pollution in the air. Citizens are very aware of the health and environmental risks associated with the toxic ash and the emissions containing mercury, lead, cadmium and dioxins that would be produced by the incinerator, as well as nano-particles not currently regulated by EPA. They know that good health is not what comes out of an incinerator's chimney.
The incinerator would also require 2.1 million gallons of water a day that is currently recharging aquifers and wetlands. Given Puerto Rico's present drought—and even with no drought—this would commit water supplies vital to the people and environment of Puerto Rico to the incinerator instead. The incinerator would also crush local initiatives aimed at increasing recycling rates (currently at 14 percent, on average) and adopting job-creating, zero waste practices.
Local mayors are opposed to the project. Municipalities have legal authority over waste collection and disposal on the island. However, the Puerto Rico government signed a contract with Energy Answers that would force municipalities to take their trash to the incinerator. Municipalities have already said they will not comply because of the increased tipping fees and transportation costs (an estimated increase of 38 percent) and because it would affect local recycling efforts. Mayors have already indicated that they will challenge in court any attempt to force them to take their trash to the incinerator. Their frail budgets cannot handle the added costs, but the project is not viable without a guaranteed waste flow from municipalities.
The project has also raised concerns for Congressmen Luis Gutiérrez, Nydia Velázquez and José Serrano, since Energy Answers is asking the U.S. Department of Agriculture's (USDA) Rural Utilities Services (RUS) for federal financing to build its project. All three have voiced their opposition to the project because of the associated health, environmental and economic impacts. They have written to USDA Secretary Tom Vilsack demanding that Energy Answers' financing request be denied.
RUS recently published a draft EIS for the incinerator that raises many concerns about how the agency is evaluating the project. The RUS's draft references incorrect information from the 2010 local EIS done by the Puerto Rico government. RUS has not conducted its own studies and is relying on false and outdated information. Furthermore, it is incomprehensible that RUS would consider a major municipal waste incineration project that would contribute almost one million tons of CO2 per year to the atmosphere in clear contradiction of Secretary Vilsack's climate change policy to reduce CO2 emissions. Earthjustice is representing five groups in submitting their comments on the draft EIS; Cambio is an ally in this effort.
An objective analysis of correct and updated data makes it obvious that the Arecibo incinerator is undesirable and not economically viable and would result in negative impacts to human health, the environment and the economy. Sign our petition to RUS and help in this important fight against the Arecibo incinerator.
This post is part of a series celebrating Hispanic Heritage Month. Earthjustice is serving as a co-presenter at the 2015 Americas Latino Eco Festival, a multicultural event that aims to unite Latino leaders in the environmental movement. The festival will take place October 15 through 17 in Denver, Colorado.
Una Lucha que Vale la Pena: Incineración de Residuos en Puerto Rico
Esta es una publicación de blog de la invitada especial Ingrid Vila, fundadora de Cambio y antigua Secretaria de Gobernación de Puerto Rico. 
Además de los riesgos fiscales y económicos, el pueblo de Puerto Rico debe enfrentarse a otra amenaza: la propuesta de construcción de un incinerador municipal de residuos sólidos (o MSW, por sus siglas en inglés) con una capacidad de 2,100 toneladas al día en un municipio de la costa norte llamado Arecibo.
Aunque éste sería el primer incinerador MSW en la isla, no es la primera vez que se hace la propuesta. Previos intentos para instalar incineradores en Puerto Rico en los ochentas y a principios de la década de los 2000 fueron rechazados por acciones ciudadanas y comunitarias. 
La empresa detrás del incinerador en Arecibo, Energy Answers, también construyó un incinerador en Albany, Nueva York que fue clausurado en los 90s después de que se encontrara hollín proveniente de sus instalaciones en el césped de la casa oficial del gobernador.
La declaración del impacto ambiental (o EIS, por sus siglas en inglés) que el gobierno de Puerto Rico preparó en el 2010 para evaluar al incinerador, uso información incorrecta y obsoleta sobre el crecimiento de la población, generación de residuos, objetivos de reciclaje, emisiones, fuentes de agua e impactos en la salud, el medio ambiente y la economía. Aparte, el estudio EIS local no evaluó alternativas, no consideró adecuadamente los problemas de justicia ambiental y no analizó sistemas ambientales delicados, que incluyen bosques, reservas de humedales y hábitat para especies en peligro. Las deficiencias del estudio EIS local fueron sustanciales, sin embargo fue aprobado en un período de 30 días a través de un proceso que se burló de la participación del público.
La oposición de la población local hacia el incinerador está basada en el hecho que las comunidades de Arecibo han sufrido de injusticia ambiental por décadas. Arecibo es la sede de muchas actividades industriales contaminantes, incluyendo una operación de reciclaje de baterías, la cual causó que Arecibo fuera declarada zona de incumplimiento por la Agencia Federal de Protección al Medio Ambiente (EPA) por exceder los límites de contaminación del aire por plomo. Los ciudadanos están muy conscientes de los riesgos a su salud y al medio ambiente asociados con las cenizas tóxicas y las emisiones con contenido de mercurio, plomo,  cadmio y dioxinas que serían emitidas por el incinerador, al igual que las nano-partículas que no están reguladas por la EPA actualmente. Saben que por la chimenea de un incinerador lo que brota no es precisamente la buena salud.
El incinerador también requiere de 2.1 millones de galones de agua al día que ahorita se encuentran recargando acuíferos y humedales. Debemos tomar en cuenta que la sequía que aqueja a Puerto Rico en estos momentos—e incluso sin sequía— le quitaría reservas de agua vitales para la gente y el medio ambiente de Puerto Rico para dárselas al incinerador. El incinerador también reprimiría iniciativas locales para aumentar las tasas de reciclaje (actualmente en un 14 por ciento, en promedio) y de adopción de procesos de emisión cero que ayudan a crear empleos.
Los alcaldes de la zona se oponen al proyecto. Los municipios tienen autoridad legal sobre la recolección y eliminación de residuos en la isla. Aun así, el gobierno de Puerto Rico firmó un contrato con Energy Answers que obligaría a los municipios a acarrear sus residuos al incinerador. Las municipalidades ya dijeron que ellos no darán cumplimiento a lo pactado por el aumento a las cuotas de descarga y los costos de transporte (un incremento calculado en un 38 por ciento) y porque afectaría esfuerzos locales de reciclaje. Los alcaldes ya dijeron que van a impugnar en los tribunales cualquier intento que los obligue a llevar la basura de sus comunidades al incinerador. Sus presupuestos raquíticos no aguantan los costos adicionales, pero el proyecto no es viable sin la garantía de un flujo de desechos proveniente de los municipios.
El proyecto también le ha generado inquietudes a los Congresistas Luis Gutiérrez, Nydia Velázquez y José Serrano, ya que Energy Answers está pidiendo financiamiento al Servicio Rural de Compañías Eléctricas (o RUS, por sus siglas en inglés) del Departamento Federal de Agricultura (USDA) para construir su proyecto. Los tres han expresado su oposición al proyecto por el alto impacto ambiental, económico y a la salud. Le han escrito al Secretario de la USDA Tom Vilsack pidiéndole que niegue la petición de financiamiento que Energy Answers solicitó.
RUS recientemente publicó un borrador del estudio de impacto ambiental que el incinerador causaría y que suscita muchas interrogantes sobre la manera en que la agencia está evaluando el proyecto. El borrador que hizo RUS usa información incorrecta con datos de un estudio de impacto ambiental realizado en 2010 por el gobierno de Puerto Rico. RUS no ha hecho sus propios estudios y se basó en información falsa y obsoleta. Además no se entiende por qué RUS aceptó un proyecto municipal de incineración de residuos sólidos de tal magnitud que emitiría a la atmósfera casi un millón de toneladas de CO2  al año en una clara contradicción a la política sobre cambio climático del Secretario Vilsack, que busca reducir las emisiones del dióxido de carbono. Earthjustice está representando legalmente a cinco grupos que han presentado sus comentarios al borrador del impacto ambiental EIS; Cambio es un aliado en este esfuerzo.
Un análisis objetivo de los datos corregidos y actualizados, demuestra que el incinerador de Arecibo es arriesgado, no es viable económicamente, y tendría resultados negativos para la salud humana, el medio ambiente y la economía. Firma nuestra petición a RUS y ayúdanos en esta importante lucha contra el incinerador Arecibo.
Esta contribución es parte de una serie que celebra el Mes de la Herencia Hispana. Earthjustice va a servir como co-presentador en el Americas Latino Eco Festival, 2015 un evento multicultural que busca unir a líderes latinos del movimiento ambientalista. El festival se va a llevar a cabo del 15 al 17 de octubre en Denver, Colorado.
Ingrid Vila is the founder of Cambio and former Chief of Staff of Puerto Rico.