A Fight Worth Fighting: Waste Incineration in Puerto Rico
The proposed construction of a 2,100-ton-per-day municipal solid waste incinerator on the north coast of Puerto Rico is involving communities in a fight to demonstrate that waste incineration is a bad idea for the island.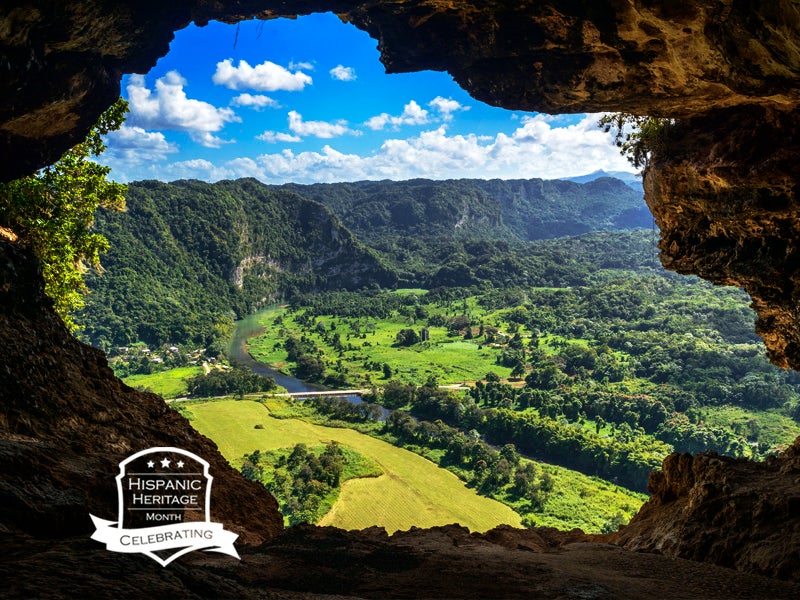 Aside from fiscal and economic perils, the people of Puerto Rico must confront yet another threat: the proposed construction of a 2,100-ton-per-day municipal solid waste (MSW) incinerator in the north coast municipality of Arecibo.
Although this would be the first MSW incinerator on the island, it's not the first time one has been proposed. Previous attempts to build incinerators in Puerto Rico in the 1980s and early 2000s were defeated because of community and citizen action.
The company behind the Arecibo incinerator, Energy Answers, also built an Albany, New York incinerator that was shut down in the 1990s after black soot from the waste facility ended up on the governor's front lawn.
The 2010 environmental impact statement (EIS) prepared by the Puerto Rico government to evaluate the incinerator used incorrect and outdated information on population growth, waste production, recycling objectives, emissions, water sources and health, environmental and economic impacts. Furthermore, the local EIS did not evaluate alternatives, did not adequately consider environmental justice issues and did not analyze sensitive environmental systems, including forests, wetland reserves and habitat for endangered species. The deficiencies of the local EIS were substantial, yet within 30 days it was approved through a process that made a mockery out of public participation.
Local opposition to the incinerator is rooted in the fact that Arecibo communities have suffered from environmental injustice for decades. Arecibo is the site of many polluting industrial activities, including a battery recycling operation, which resulted in Arecibo being declared a non-attainment zone by the U.S. EPA for exceeding limits on lead pollution in the air. Citizens are very aware of the health and environmental risks associated with the toxic ash and the emissions containing mercury, lead, cadmium and dioxins that would be produced by the incinerator, as well as nano-particles not currently regulated by EPA. They know that good health is not what comes out of an incinerator's chimney.
The incinerator would also require 2.1 million gallons of water a day that is currently recharging aquifers and wetlands. Given Puerto Rico's present drought—and even with no drought—this would commit water supplies vital to the people and environment of Puerto Rico to the incinerator instead. The incinerator would also crush local initiatives aimed at increasing recycling rates (currently at 14 percent, on average) and adopting job-creating, zero waste practices.
Local mayors are opposed to the project. Municipalities have legal authority over waste collection and disposal on the island. However, the Puerto Rico government signed a contract with Energy Answers that would force municipalities to take their trash to the incinerator. Municipalities have already said they will not comply because of the increased tipping fees and transportation costs (an estimated increase of 38 percent) and because it would affect local recycling efforts. Mayors have already indicated that they will challenge in court any attempt to force them to take their trash to the incinerator. Their frail budgets cannot handle the added costs, but the project is not viable without a guaranteed waste flow from municipalities.
The project has also raised concerns for Congressmen Luis Gutiérrez, Nydia Velázquez and José Serrano, since Energy Answers is asking the U.S. Department of Agriculture's (USDA) Rural Utilities Services (RUS) for federal financing to build its project. All three have voiced their opposition to the project because of the associated health, environmental and economic impacts. They have written to USDA Secretary Tom Vilsack demanding that Energy Answers' financing request be denied.
RUS recently published a draft EIS for the incinerator that raises many concerns about how the agency is evaluating the project. The RUS's draft references incorrect information from the 2010 local EIS done by the Puerto Rico government. RUS has not conducted its own studies and is relying on false and outdated information. Furthermore, it is incomprehensible that RUS would consider a major municipal waste incineration project that would contribute almost one million tons of CO2 per year to the atmosphere in clear contradiction of Secretary Vilsack's climate change policy to reduce CO2 emissions. Earthjustice is representing five groups in submitting their comments on the draft EIS; Cambio is an ally in this effort.
An objective analysis of correct and updated data makes it obvious that the Arecibo incinerator is undesirable and not economically viable and would result in negative impacts to human health, the environment and the economy. Sign our petition to RUS and help in this important fight against the Arecibo incinerator.
This post is part of a series celebrating Hispanic Heritage Month. Earthjustice is serving as a co-presenter at the 2015 Americas Latino Eco Festival, a multicultural event that aims to unite Latino leaders in the environmental movement. The festival will take place October 15 through 17 in Denver, Colorado.
Ingrid Vila is the founder of Cambio and former Chief of Staff of Puerto Rico.