A Film to Kindle the Rebel in All of Us
The documentary film "Rebels With a Cause" depicts fight to stop the development of national lands.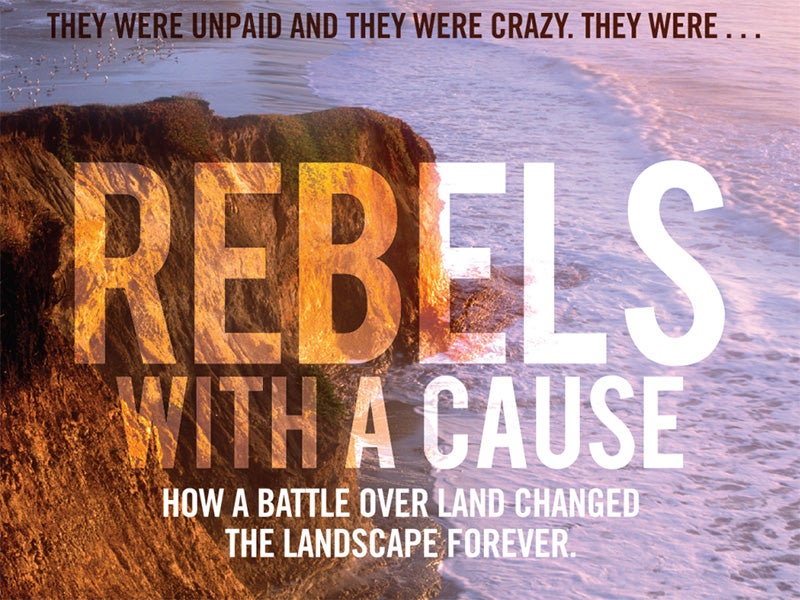 I'm a rebel. I think we all are. Or could be. Maybe we're not the James Dean, Occupy Oakland, in-your-face, take-it-to-the-streets kind of rebel. But when pushed just a little too far, when we hear "No!" one time too many, when irrational barriers get placed between us and our dreams … We stand up … We fight … We rebel.
The film Rebels with a Cause documents such a rebellion, and it's airing on PBS Stations across the country in celebration of Earth Day. It's the story of unlikely rebels (garden clubs, widows, and the like) who are joined in their fight by some unusual bedfellows (ranchers, farmers, conservationists, and politicians)—all in support of a single cause: protecting breathtaking natural landscapes from rampant development.
I grew up in San Francisco; the Bay Area has always been my home. And the Golden Gate National Recreation Area is one of the most beautiful places on Earth. (I'm serious. Just watch the first few minutes of the film and then disagree with me.) What I didn't know is the story behind the Golden Gate National Recreation Area. Its story is interconnected with the story of so many other National Recreation Areas, National Seashores and National Parks across the nation.
True, as the Marketing Director for Earthjustice, I love the fact that environmental law and environmental lawyers are some of the heroes in the film. And I also love that the other heroes are community activists, regional organizations, mothers, fathers and even politicians.
Rebels tells the story of how vision, advocacy, community action, commitment, political will and strategy can work together to outwit and outmaneuver even the richest, most powerful factions. It's a reminder that a strong coalition of "regular people' can achieve a truly ambitious goal for our country. That lesson is worth noting, especially given the influence money has on our political system today.
One of the best things about the film is that Rebels is not the story of a single big fight that led to a change in national legislation. It's the story of a series of actions on many battlefields over the course of 30 years. Ultimately it's the story of every tough fight: Don't give up. Don't ever give up. And it's a story worth seeing, so after celebrating Earth Day outside, come inside, sit down and enjoy the show.
Find out when Rebels with a Cause will air on your local PBS station. Watch the trailer below and then read about Earthjustice's fight to keep a postal service hub out of Crissy Field.
Nadine de Coteau was part of the communications team from 2011 until 2015.