A Monumental Win for Birds, Butterflies, and Other Imperiled Wildlife
A legal victory means Cascade-Siskiyou National Monument will remain protected from destructive commercial logging.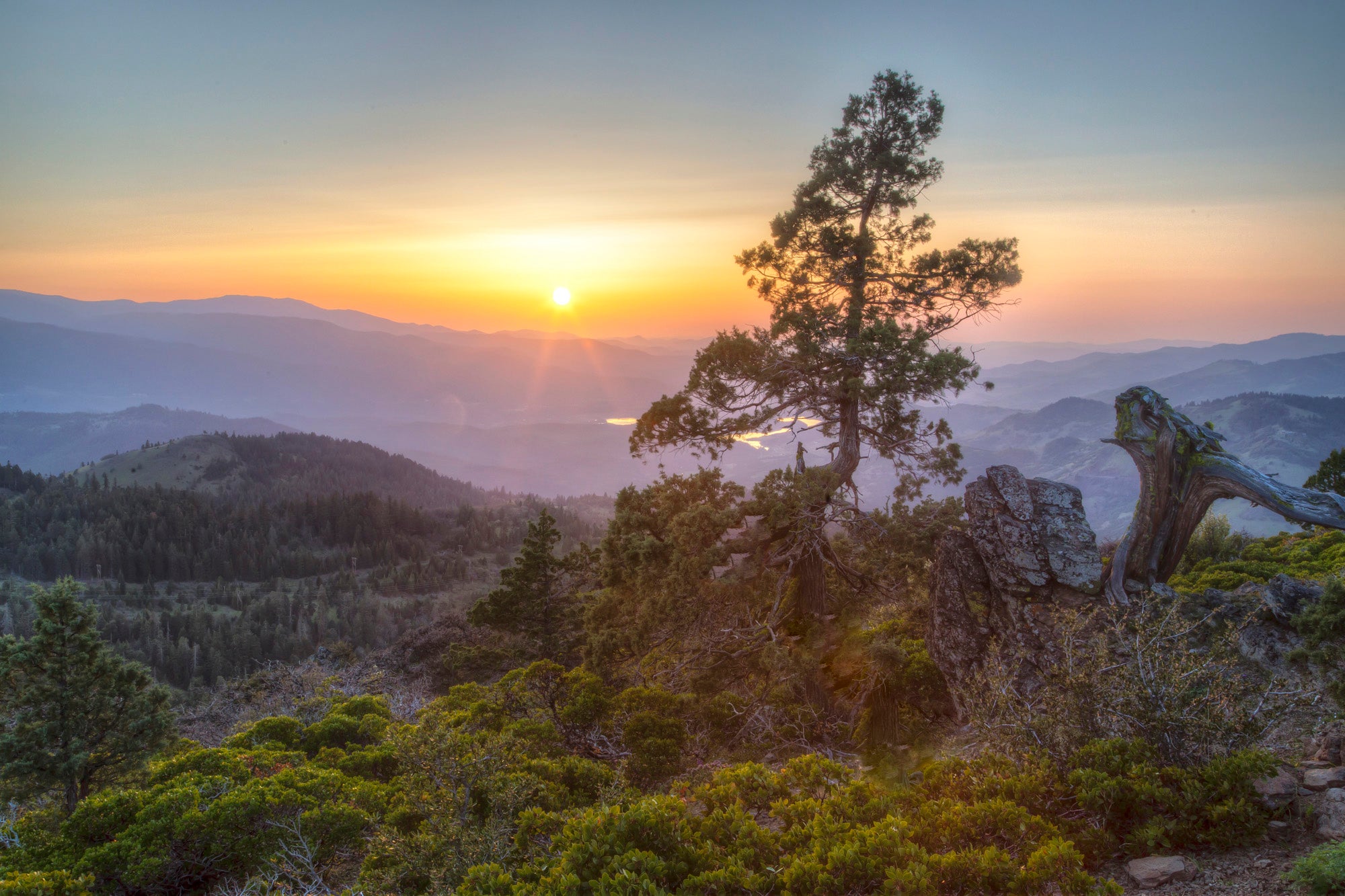 This is Cascade-Siskiyou National Monument, an area of federal land on the Oregon-California border. Among its stunningly diverse ecosystems, you'll find old-growth conifer stands, sagebrush and juniper country, as well as oaks and chaparral. It is home to an amazing variety of plants and wildlife; it is the only national monument specifically designated for its outstanding biodiversity.
Thanks to a recent court decision, the full span of the monument will remain protected from destructive commercial logging — a win for the 200 or so bird species that live there as well as butterflies, eagles, frogs, fish, deer, and many other plants and animals.
The story of this lawsuit began in 2011, when a group of independent scientists called for monument expansion to fully protect Cascade-Siskiyou's unique biodiversity. In 2017, President Obama added over 47,000 acres of federal public forest, meadow, and grasslands to the original monument. The timber industry, however, remained opposed, and three lawsuits were filed challenging the monument expansion, including one by Murphy Timber Company.
Murphy took the government to court, claiming that the president did not have the authority to protect these lands. Conservation groups stepped in on the government's side, represented by Earthjustice and the Western Environmental Law Center.
The lawsuit took over six years to make its way through the federal court system. On April 24, 2023, the Ninth Circuit Court of Appeals affirmed that the monument expansion was valid.
This ruling is a win in our fight against a worsening extinction crisis. Right now, a million species are at risk of dying out, mostly due to habitat destruction. As we lose species, the web of life unravels — including human life. One of the most important strategies we have for protecting biodiversity is to defend the places where many diverse species cluster.
In addition to defending Cascade-Siskiyou National Monument, we're fighting to save places like the Texas Hill Country, where Earthjustice is urging the federal government to maintain protections for a tiny bird called the golden-cheeked warbler — protections that also preserve the rolling hills, subterranean caves, and sparkling springs of the region for numerous other plants and animals.
We are also defending climate forests like Tongass National Forest in Alaska, Monongahela National Forest in West Virginia, and Black Hills National Forest in South Dakota. Their large, old trees not only slow the climate crisis by storing carbon, but also provide a refuge for vulnerable wildlife.
Earthjustice and our partners are pushing the Biden administration to adopt safeguards against logging for these forests — and we're beginning to see progress. The administration restored protections for 9 million acres of the Tongass in January, aiding salmon, grizzlies, and 1,500 other wildlife species that live there. We reached another milestone on April 20, when the U.S. Forest Service released an inventory of old-growth and mature forests nationwide and announced it would pursue a rulemaking to better protect these areas.
Across the country, we're defending imperiled species and the ecosystems that support their lives on multiple fronts — from fighting back against a timber attack on a national monument like with the Cascade-Siskiyou National Monument to our climate work to upholding environmental laws. You can join us by urging the Biden administration to restore the Endangered Species Act — one of the best tools we have for protecting endangered species and the places they dwell.
Based in Seattle, Rebecca Cohen is the managing editor at Earthjustice
Established in 1987, Earthjustice's Northwest Regional Office has been at the forefront of many of the most significant legal decisions safeguarding the Pacific Northwest's imperiled species, ancient forests, and waterways.