Through the Eyes of a Grassroots Leader: How the Asian American Community Reclaims Its Voice in Environmental Justice
For Asian American communities everywhere, this year's Asian American and Pacific Islander Heritage Month could not be celebrated at a more significant or relevant moment.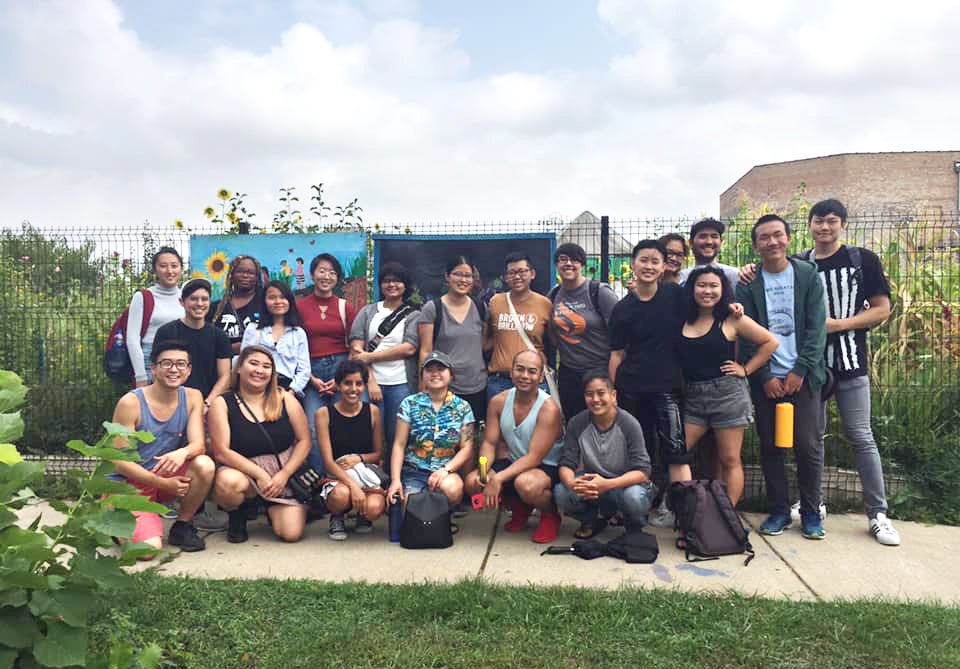 May is Asian American and Pacific Islander Month, which is dedicated to celebrating and recognizing the culture, history, and lasting impact Asian Americans and Pacific Islanders have created in the United States. The urgent call to stand together against anti-Asian and Asian American xenophobia is needed today, and every day, in light of our current world health crisis. 
Growing up with a passion for environmental reform, I recall rarely finding environmental leaders with whom I could personally identify in my Asian American identity. However, a growing number of grassroots leaders, such as Andrea Chu, are making their move to allow Asian Americans a voice in the mainstream environmental movement.
Andrea Chu is a Taiwanese-American who organizes Asian American coalitions for climate justice. Previously serving as the Midwest regional organizer with Food & Water Action, Chu is currently leading the charge for "truly multiracial coalition building" as the Chicago and Midwest Regional Organizer at Asian Americans Advancing Justice – Chicago (AAJC) and the founder of Chicago Asian Americans for Environmental Justice (CAAEJ). 
Chu studied environmental science at Ohio State University, but was dismayed upon finding "a lot of the environmental spaces were really white and rather alienating" to other identities. Most mainstream environmental organizations now recognize the unequal impact climate change has on communities of color. However, Asian American communities have largely been left out of the conversation, and Chu is working to rewrite the narrative. Through her regular workshops specifically geared towards Asian Americans, she helps people view climate justice issues through a unique racial lens. She harnesses the intersection of Asian American identity, racial justice, and environmental justice to broaden Asian American inclusion within environmental reform.
Asian American communities face unique barriers to both climate change awareness and inclusive reform. Like other communities of color, Asian American communities are impacted by the harms of segregation and pollution. However, Chu argues that issues like language access, the model minority myth, and a general invisibility that essentializes people of Asian descent into one monolithic body, all uniquely impact how Asian Americans are affected by environmental issues. In her workshops, she dives into teaching each of these factors.
Recognizing the massive diversity within the Asian American community means considering the huge number of languages, different social values, and cultural practices within it. This recognition is crucial to remove the invisibility caused by the generalization of such a diverse community into one generic stereotype. Within this essentialization, the "model minority" myth has created the false notion that all Asian-Americans are wealthy. This idea leaves out lower-income Asian-American communities, which, similar to other disadvantaged groups in the United States, face higher levels of exposure to toxic substances. Chu's own organization, CAAEJ, prioritized this issue and urges residents of Chicago's Chinatown to test their garden soil for lead. Many Asian immigrant families harvest and eat produce from their homelands, but may find that their adopted soil is chemically toxic due to the industrialization of these lower income Asian-American communities in Chicago's southwest side.
Even beyond these factors, Chu's workshops take it one step further and address the conflicted history between Asian American communities, where racial trauma from decades of war between Asian countries still remains among the Asian diaspora today. Intergenerational trauma is deeply entrenched, and, in order to truly unify the Asian American community, needs to be given air and discussed.
As a result of her efforts, the workshops generated revealing feedback from community members, who are now better equipped to understand "that environmental justice [is] actually going to impact us differently than other groups," and how they can find a place for their communities in the environmental movement. Chu hopes that by fostering this knowledge, she can help Asian Americans take a seat at the table, empowering them to be an active part of environmental justice decisions.
On top of her roles leading Asian American environmental communities, Chu is also Editor-in-Chief of Chrysanthemum, a collection of Taiwanese-American visual and literary pieces. In honor of this year's AAPI Month, I wanted to present a brief excerpt from Chrysanthemum, Volume 1 that I found deeply moving:
"As such, for most of my life, I felt that there was no world to which I belonged, that no one wanted to claim me as their own, that it was not up to me to define myself…
Now the impulse to categorize the uncategorizable is one that I have begun consciously to unlearn…
… For many Asian Americans, 'identity is understood as relational and contingent' – and while that indeterminate state can be alienating and uncomfortable, we have the opportunity to own and transform the landscape and atmosphere of that fraught, twilight ground." 
– Albertine Wang, excerpt from Chrysanthemum, Volume One.
If you want to take on further learning and action in support of AAPI Heritage Month:
With the recent rise in anti-Asian and anti-immigrant sentiments, learning to be an active bystander will help us stand together as a united front against hate crimes — whether we identify as an Asian American, a Pacific Islander, or not.
Register for a free virtual workshop on effective bystander intervention here. Share this link, the resources below, or even this article to help friends and family do the same. If you're interested in learning more about these hate crimes, especially in the age of Coronavirus, read first-hand stories of Asian American and Pacific Islander xenophobia on www.StandAgainstHatred.org.
Additional Resources in support of AAPI Month and Communities:
Brooke Zhang was an editorial intern for Earthjustice's Diversity, Equity, and Inclusion team.