Americans Stand With Us on Carbon Pollution
By a huge majority, Americans favor regulations to slash emissions from power plants.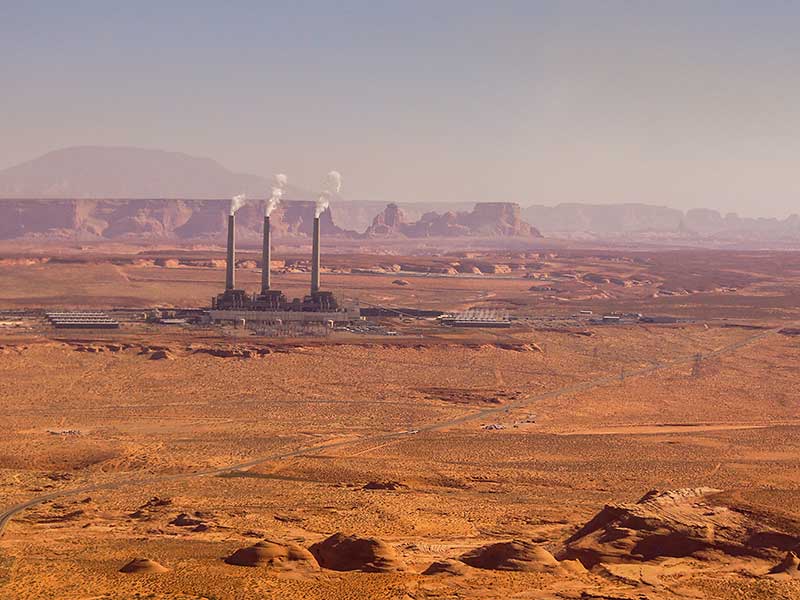 We expected strong opposition to the Environmental Protection Agency's proposal for slashing emissions from the nation's dirty power plants—the biggest contributors to climate change. But two weeks after the Obama administration rolled out its plan, the strongest reaction, so far, is from America's people.
They love the idea, according to polls. No matter who they are, whether Republicans or Democrats, or where they live, people want protections for their lungs and for the planet. And they recognize that cutting power plant pollution is the right place to start.
Now the challenge is ensuring that the vast majority of Americans who favor climate actions are heard as the EPA solicits comments on its proposal. We need to champion the crucial step that the EPA has taken in proposing a first-ever carbon standard for power plants, but we also need to push for bigger, faster cuts in carbon pollution.
The EPA's proposal has all the ingredients of a successful recipe to transition the nation to cleaner power, but the measurements are off. Many states are already doing more to address climate change by 2020 than EPA is requiring by 2030, and every state could easily and affordably exceed EPA's targets for generating energy savings and renewable energy. To ensure that all states do their part to combat climate change, the EPA needs to set stronger limits that kick in before 2030.
The fossil fuel industry insists that America cannot bear the economic fallout of shutting down dirty power plants, but they are fighting for their future—not ours. Strong EPA rules will stimulate economic growth in the clean energy sector even as those rules lead to enormous savings. The EPA's proposal would generate tens of thousands of jobs and an estimated $93 billion in health and climate benefits. A stronger rule would yield even greater benefits.
These benefits are not lost on Americans who breathe the bad air from power plants and suffer serious health impacts. Many are rising up to support of a strong emission rule that will change their lives and protect their children's future.
The proposed rule is a "bold step for environmental justice," says Lorraine Miller, interim president of the NAACP. African-Americans overwhelmingly live in areas where power plant pollution contaminates the air they breathe. And, says Miller, the most devastating impacts from climate-changed weather are felt by black and brown communities.
Latino communities support a strong EPA rule for the same reasons. Power plants are often located near their neighborhoods, and nearly half of all of Latinos—28 million—live in counties where ozone is a particular threat, according to the Centers for Disease Control. Latinos afflicted with asthma visit hospitals 30 percent more frequently than whites and Latino children are 40 percent more likely to die of it.
Every American has a stake in this rule, and the stakes are high. At Earthjustice, we are ready for the long fight ahead—whether in Congress, in the courts or in states that are reluctant to embrace clean power. We will be there to help ensure the promise of these proposed safeguards.
Like I said in a previous column, this is a big deal—but it's not a done deal. Our mission is to ensure it is as strong as possible and fully enforced.
Trip Van Noppen served as Earthjustice's president from 2008 until he retired in 2018. A North Carolina native, Trip said of his experience: "Serving as the steward of Earthjustice for the last decade has been the greatest honor of my life."