Artists Who Love Wolves: An Interview with Emily Kelley
Artist and graphic designer Emily Kelley has been drawing and painting since she was a little girl.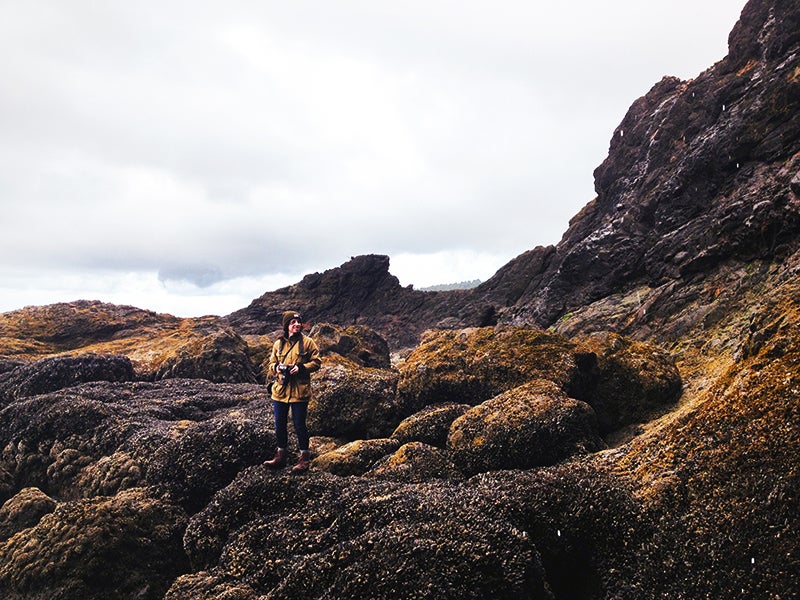 Last summer, Earthjustice partnered with the Creative Action Network (CAN) to launch "Join the Pack," an art campaign that combats age-old stereotypes about the gray wolf and celebrates the species as an icon of the wild. Artists heeded the call to create a body of work that brings attention to the plight of the gray wolf. In this blog series, we interview the artists behind the beautiful art submissions to learn what inspired them to imagine a kinder, gentler Big Bad Wolf.
The following is an interview with artist Emily Kelley.
MF: How did you get your start as an artist?
EK: I have always been interested in art, ever since I was a little girl and watched my mom create murals and paintings; she encouraged me to create work with her. So I knew from very early on that I wanted to be an artist too. I enrolled in art college and majored in graphic and interactive design (without even truly knowing what graphic design was!). I am glad I followed that path, and have incorporated graphic design into my process of hand-drawn art as well. 
MF: What inspires you about wolves?
EK: I think that wolves are sometimes misunderstood creatures. They can be seen as dangerous, but there is something very beautiful about them. There is a strength and mystery to wolves that I find inspiring.  
MF: How did you come up with the idea for your design?
EK: When I thought about how to portray the wolf, I wanted to convey something intriguing and inviting, but strong and powerful. I think the classic silhouette of a wolf is very powerful, but I also incorporated warm colors to bring a new light to the wolf.
MF: Wolves are in the crosshairs now. What do you think needs to be done to protect them?
EK: I think projects like the Join the Pack campaign are definitely a step toward protecting wolves. I think conveying the message that wolves are a vital part of our environment and are beautiful creatures can bring about a new perspective. 
MF: Do you think art can change the public's perception of wolves?
EK: Art is a very powerful tool in many ways. It can definitely bring about positive change and create impact. I would hope that art can shed a new light on the perception of wolves. 
MF: Anything else you want to share with our readers?
EK: Having a reason and purpose behind the work you make is one of the most important things to think about as an artist. Having the opportunity to create work that positively impacts the environment is a really amazing thing. I am so glad to be a part of it!
Want to take action to help protect wolves or submit artwork to the campaign? Learn more.
As a communications strategist, Miranda covers Earthjustice's Mid-Pacific and California regional offices. She has campaigned to defend public water resources in North America and is a graduate of the Master's in Global Studies program at the University of California, Santa Barbara where her research focused on climate change.