Artists Who Love Wolves: An Interview with Victoria Fernández
In this series, we ask the artists behind the Join the Pack wolf art campaign what motivates them as artists and why they're passionate about wolves.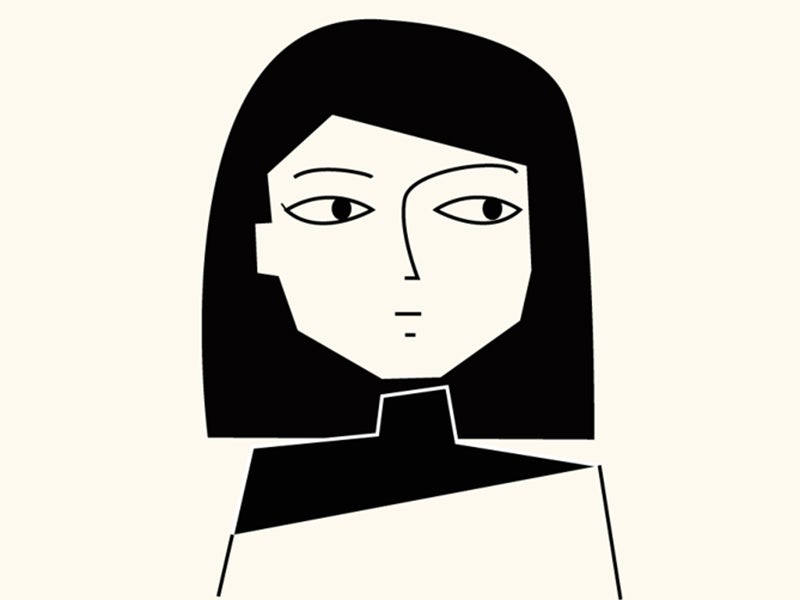 Este blog está disponible en español aquí.
Last summer, Earthjustice partnered with the Creative Action Network (CAN) to launch "Join the Pack," an art campaign that combats age-old stereotypes about the gray wolf and celebrates the species as an icon of the wild. Artists heeded the call to create a body of work that brings attention to the plight of the gray wolf. In this blog series, we interview the artists behind the beautiful art submissions to learn what inspired them to imagine a kinder, gentler Big Bad Wolf.
The following is an interview with artist Victoria Fernández. The interview is available in English and Spanish.
Rebekah Olstad: How did you get your start as an artist?
Victoria Fernández: Almost 10 years ago I started my career in TV, first as scriptwriter, but then almost instantly I switched to the art department, designing and animating branding spots. Somehow this led to illustration, and five years ago I decided to pursue a career as an independent illustrator and animator.
RO: What inspires you about wolves?
VF: There's something about wild things that really attracts me—they have amazing instincts. Wolves are wild creatures with a heightened sense of society and team work. They care about their pack like big families and that's really impressive. 
RO: How did you come up with the idea for your design?
VF: Wolves are very frequently portrayed as bad guys in children's storybooks and that leads to prejudice with no real basis. My intention with this piece is to change that vision and make the wolf part of the classic happy ending because it's a great, beautiful beast with a big heart.
RO: Wolves are in the crosshairs now. What do you think needs to be done to protect them?
VF: Learning more about them would help. The more you know them the more you love them, and therefore you'll care.
RO: Do you think art can change the public's perception of wolves?
VF: I think we live in a visual culture, so images have power and they can help reinforce a concept. But we're also inundated with images online, so messages can fade if they are not consistent. Nowadays art can be used as a way of nonviolent revolution.
RO: Anything else you want to share with our readers?
VF: Join the cause: Save the wolf!
Want to take action to help protect wolves or submit artwork to the campaign? Learn more.
El verano pasado, Earthjustice se afilió con el Creative Action Network (CAN) para lanzar  "Join The Pack," (Únete a la manada) una campaña de arte que combate los persistentes estereotipos sobre el lobo gris y a su vez celebra la especie como un ícono de la naturaleza salvaje. Los artistas han respondido a este llamado de crear un cuerpo de trabajo que atraiga la atención al grave problema que enfrenta el lobo gris. En esta serie de blogs entrevistamos a los artistas detrás de las hermosas presentaciones contribuidas a la campaña y descubrimos qué los inspiró a reimaginar la historia del Gran Lobo Feroz.
La siguiente es una entrevista con la artista Victoria Fernández. La entrevista está disponible en inglés y en español.
Rebekah Olstad: ¿Cómo fue tu inicio como artista?
Victoria Fernández: Hace casi 10 años comencé mi carrera trabajando en televisión, en un principio como guionista pero prácticamente al instante me cambié al departamento de arte donde trabajé como diseñadora y animadora para piezas de branding. De alguna manera esto me llevó a la ilustración y hace cinco años decidí comenzar una carrera como ilustradora y animadora independiente.
RO: ¿Qué te inspira de los lobos?
VF: Hay algo de las criaturas salvajes que realmente me atrae: su increíble instinto. Los lobos son seres con un gran sentido de la vida en sociedad y el trabajo en equipo, su manada funciona como una gran familia, es impresionante.
RO: ¿Cómo se te ocurrió la idea para tu diseño?
VF: Frecuentemente los lobos son retratados como los tipos malos de los cuentos infantiles, esto conlleva a un tonto prejuicio sin fundamento real. Mi intención con esta pieza es revertir esa visión haciendo a los lobos parte del clásico final feliz, porque son hermosos seres salvajes con un gran corazón.
RO: Los lobos están en la mira en estos momentos. ¿Qué crees que sea necesario hacer para protegerlos?
VF: Probablemente aprender más sobre ellos, mientras más los conozcas más los querrás, y de esa manera comenzarás a preocuparte por ellos.
RO: ¿Crees que el arte puede cambiar la percepción pública de los lobos?
VF: Pienso que vivimos en una cultura visual, por lo tanto  las imágenes tienen poder para reforzar conceptos. Pero constantemente recibimos montones de imágenes a través de las redes sociales, por lo que los mensajes pueden desaparecer si no son constantes. El arte contemporáneo puede ser usado como una forma de revolución pacífica.
RO: ¿Quisieras compartir algo más con nuestros lectores?
VF: Únete a la causa: ¡Salvemos los lobos! 
¿Quieres tomar acción para ayudar a proteger a los lobos o contribuir arte para la campaña? Descubre más.
Rebekah Olstad worked in the Communications Department at Earthjustice.