#AsthmaFeelsLike Campaign Shares Stories About Life Without Breath
A new social media campaign gets underway to encourage those affected by asthma to speak truth to power.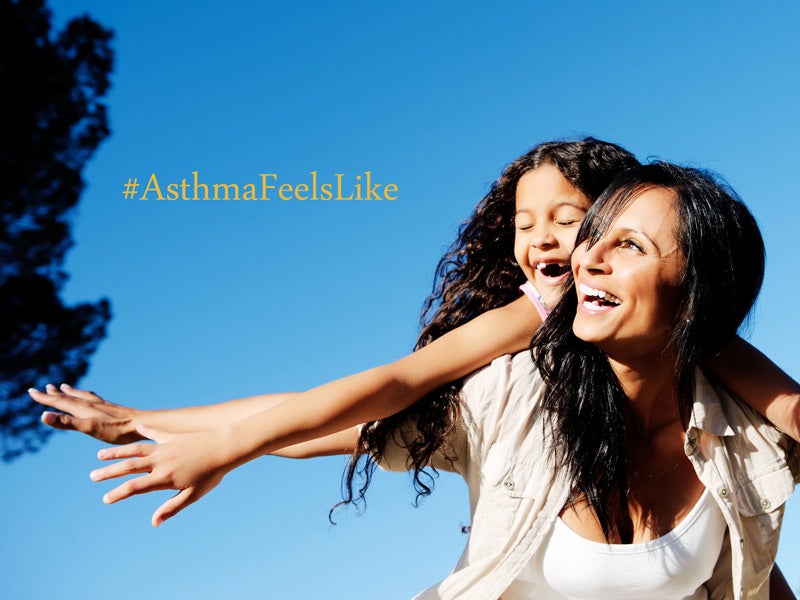 Earthjustice is calling all asthma warriors—the 26 million people in the U.S. who suffer from asthma—to share their stories about what this illness feels like.
The #asthmafeelslike campaign has launched so that everyone who lives with this illness, including family members of those with asthma, can tell those with the power to make a difference what it's really like to live with the disease. 
For people new to the issue, 44,000 people suffer asthma attacks every day. Nine die every day from asthma attacks. The disease also causes millions of missed days of school and work.It affects 1 in 10 children nationwide, and 1 in 9 Latino and 1 in 6 African American children.
There are a number of triggers that can lead to asthma attacks. One major offender is an air pollutant called ozone, a greenhouse gas and component of smog that forms when the exhaust from power plants, cars, trucks, factories and refineries mixes and cooks in sunlight.
Sometimes those with asthma avoid talking about it. The #asthmafeelslike campaign provides a space where through words, photos, videos and memes those impacted by asthma can come out of the shadows and get personal.
#AsthmaFeelsLike being unable to swim more than 2 laps without taking a break @RyanLochte @DaraTorres @MichaelPhelps pic.twitter.com/uiDXF4RpQJ

— Daniel Schreiber (@DanSchreibs) July 8, 2015
The campaign is owned by no one and is designed to create a sense of community on social media for the next several months for all those affected by asthma. Everyone is encouraged to share their #asthmafeelslike stories over this hash tag with those who have the power to set health policy or to reduce the air pollution that contributes to this serious illness. 
Based in Washington, D.C., Keith is the National Communications Strategist for Partnerships and Intersectional Justice.