Because the Earth Needs a Good…Artist
Artist and educator Mary Ting has been an ardent supporter of Earthjustice and a variety of environmental causes for more than 25 years.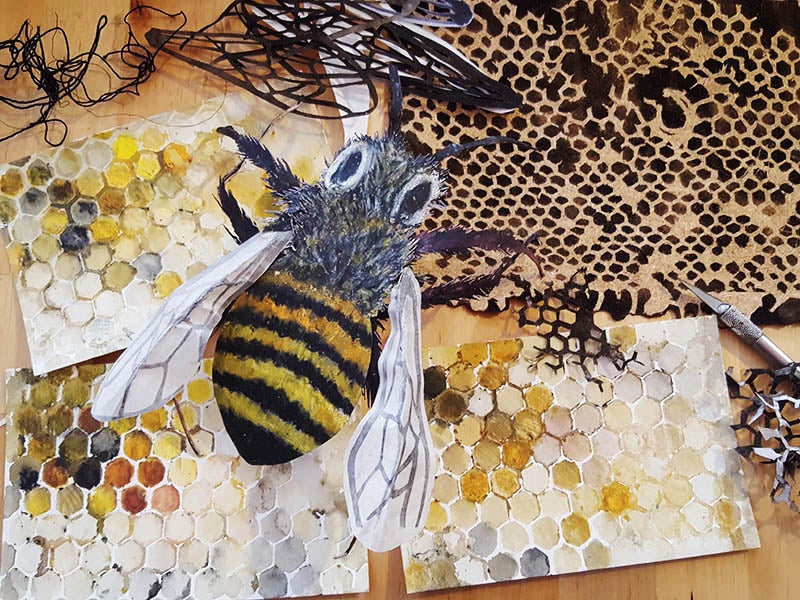 I grew up in the time of Smokey the Bear, in the post-awakening of Rachel Carson's Silent Spring, in a house that was a wonder cabinet. Living amid the 100 orchids, the rescued rabbits, birds and cats, and my mom's microscope slides and specimens, it's no surprise that I became an artist who loves nature. 
These days, I tend the same garden that I grew up in and seek shade under the old magnolia tree—my childhood friend who never left town. I have traveled in a circle oceans wide and returned home. I am very lucky to be involved with everything I loved as a child. I teach both art and environmental justice at CUNY John Jay College in New York City. This summer I was an artist in residence at the Joan Mitchell Center in New Orleans where I kayaked in the deep bayou. I am also being certified as a Master Composter with the Lower Eastside Ecology Center and studying at the New York Botanical Garden.  
I am deeply disturbed by the environmental crises unfolding all around us. The endless list of man-made damages, polluting consumer crazes and looming extinctions keeps me up at night. But it is also what compels me to reflect, comment, transform and commit to action through my art and my teaching. Below are three examples of artworks I created to raise awareness and promote reflection on environmental issues from colony collapse disorder to recycling.
For more images and information on upcoming exhibitions and projects, see: www.maryting.com.
For more information about Earthjustice's work on pesticides and toxic chemicals, click here.
Mary Ting is an NYC-based visual artist working on installations, drawings, sculptures and community projects that reflect on grief, memories and human interactions with nature. She currently teaches at CUNY John Jay College in the studio art department and the Sustainability/Environmental Justice program.