Business Confidentiality Shouldn't Trump Chemical Safety
We're exposed to toxic chemicals day in and day out. Hampered by attacks on almost any effort to get information to the public and to oversee chemicals out in the marketplace, the federal government fails to protect us.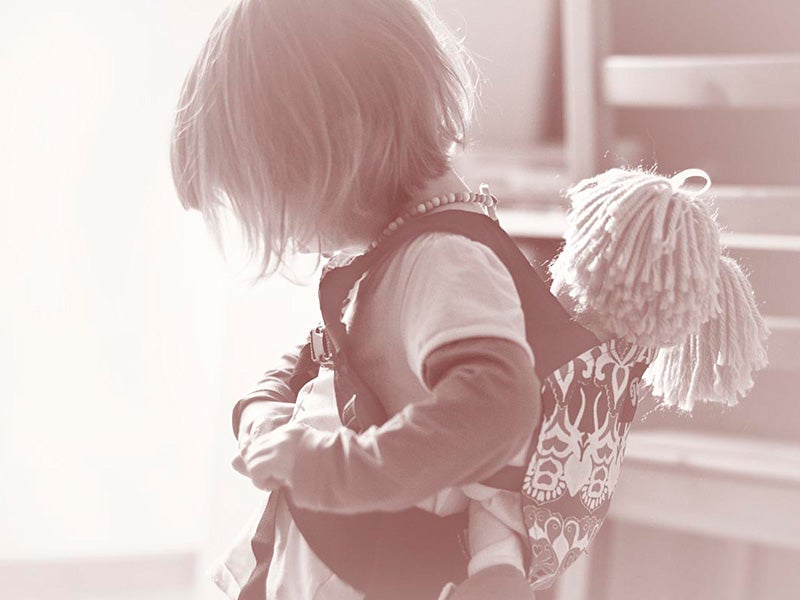 (This blog post first appeared in The Hill on August 26, 2014.)
The widespread use of flame retardant chemicals in couches, baby carriers and other products is causing new alarm because of evidence that the chemicals, which have been linked to cancer and other illnesses, are present in very high levels in children. We know that flame retardant chemicals migrate from furniture in a vaporous form and attach to house dust. Children put their hands in their mouths and wind up ingesting chemical-laden dust.
A recent study by the Environmental Working Group and Duke University found widespread exposures to two commonly used chemical flame retardants. Twenty-two mothers and 26 children were tested, and all had biomarkers of the chemicals in their urine. The children had nearly five times the concentration as adults.
As concern over the safety of flame retardant chemicals mounts, the U.S. Environmental Protection Agency has assembled a list of 20 chemical flame retardants and plans to conduct risk assessments on these chemicals. Unfortunately, the identity of four of the 20 chemicals are secret—they aren't disclosed to the public. Even when the assessments are done, and even if the chemicals are determined hazardous, you and I aren't likely to know what chemicals to avoid or to be able to take risk data into account.
This is the crux of our chemical safety problem in the United States: We're exposed to toxic chemicals day in and day out. Hampered by attacks on almost any effort to get information to the public and to oversee chemicals out in the marketplace, the federal government fails to protect us. 
The 1976 Toxic Substances Control Act (TSCA) is a weak and outdated law full of loopholes and exemptions. One of those allows industry to keep information about chemicals secret and out of the hands of the public.
The way our chemical laws stand today, manufacturers can assert that any information about the chemicals they use is "confidential business information," keeping important information from the public—and that includes medical professionals, health organizations, research institutions and, let's not forget, public health officials.
Even chemicals that the manufacturer admits pose a substantial risk to public health or the environment can be shielded, and routinely are.
The language of TSCA emphasizes the public's right to know about potential dangers of toxic chemicals, but the EPA does far less than it should to provide this critical information to people, to families and to mothers and fathers making decisions about where they live and work and the products they buy.
Under current practices, secrecy pervades the chemical industry. By claiming "confidential business information," manufacturers get out of having to reveal information about the chemicals they use to the public. And once this confidentiality is granted, it can continue indefinitely.
Although the basis for confidentiality is theoretically to protect information from getting in the hands of competitors, it's likely that other companies with the resources to analyze chemicals are able to figure out these secrets. In reality, it is likely that information about chemicals is kept only from us, the public. 
Since the 1990s, the EPA has been considering sensible changes to confidentiality regulations that would create a time limit on secrecy: Any confidentiality claim would automatically expire after five years unless the manufacturer reasserts—and proves—the claim is still warranted.
This would be a long overdue start toward improving EPA's regulation of the chemical industry. But the agency keeps postponing this action. Just since President Obama took office, the EPA has missed several promised deadlines for publicizing a rule.
Further delay is unacceptable, which is why a coalition of health, labor and environmental groups represented by Earthjustice has filed a petition with the EPA to request time limits for confidentiality claims.
This rule would maintain competition within the industry while providing far better information to the public and public health and safety officials. The EPA has waited far too long to act. It is time to stop keeping the public in the dark. 
Marianne worked at Earthjustice from 2010–2016. From the Northeast regional office in New York, she fought to reduce our toxic overload by ensuring that everyone has the right to a healthy environment, including industrial and agricultural workers, children, communities of color and low-income communities.
Established in 2008, Earthjustice's Northeast Office, located in New York City, is at the forefront of issues at the intersection of energy, environmental health, and social justice.