Carbon Nation: Upping the Ante on EPA's Carbon Cutting Goals
The EPA recently proposed the first-ever limits on carbon pollution from power plants, but more must be done to avoid catastrophic climate change.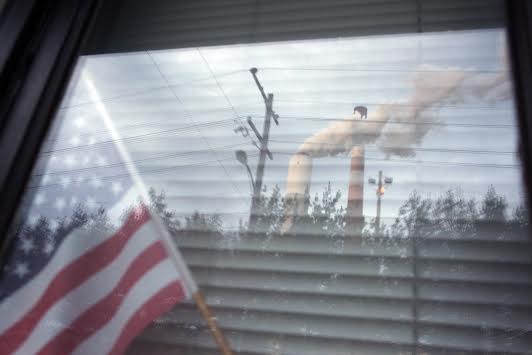 Last month, we celebrated EPA's announcement that it is proposing first-ever limits on carbon pollution from power plants, the nation's biggest contributors to climate change.  After years of paralysis in Washington, there is a real prospect of national action on climate that will shrink the U.S. carbon footprint and set the stage for more productive international negotiations in Paris, where the president may now arrive with new leverage and even some moral authority for a change.
It is a hopeful moment, but nothing is settled. The EPA still needs to set a final standard that lives up to the promise of its proposed "Clean Power Plan," as well as the president's prior commitments that by 2020 America would reduce its greenhouse gas emissions by 17 percent below 2005 levels.
Over the next few months, the EPA will be holding public hearings and taking public comment. It's a critical time to let the leadership in Washington know how anxious the overwhelming majority of Americans are for aggressive action on climate.
Coal and other fossil fuel interests are spending huge amounts of money and political capital to block these new carbon standards. It's a campaign premised on greed, and it has powerful champions in Congress. The only way to counteract it is with an outpouring of popular support for the safeguards the EPA is proposing—and public outrage at the elected officials and corporate executives who want to preserve a fossil-fuel based economy in the face of our climate crisis.
The president and the EPA need our active support, and they also need a push. This comment period is our window of opportunity to help strengthen the Clean Power Plan. The plan's key innovation is that it harnesses energy efficiency and renewable energy as alternatives to burning coal, which is the most carbon-intensive way to generate electricity. But the plan doesn't begin to tap the potential of clean energy to cost-effectively cut carbon pollution.
Here's an example. The plan sets binding targets for each state to reach by 2030 to reduce the overall carbon intensity of its power mix. These targets are based on EPA's assumptions about the amount of renewable energy that each state could reasonably employ by 2030. Across the country, the EPA assumed that states could do less than they or their neighbors are already committed to doing under existing renewable energy mandates. For several states, the EPA assumed renewables would make up less of the energy mix in 2030 than they make up now. For instance, renewable energy currently makes up 25 percent of the energy mix in Iowa but EPA assumes that renewables will make up only 15 percent in 2030.
We can't afford a too-little-too-late approach given the costs of inaction on climate (from greater sea level rise to the superstorms and droughts that are already costing us billions every year). The EPA should build on the progress that states are already making and stimulate more investment in renewable energy and in proven energy efficiency programs that can generate energy savings well beyond the 1 to 1.5 percent savings a year that EPA is assuming.
By encouraging states to under-achieve, the plan allows states to rely too much on natural gas to displace dirty coal power, and we lose the opportunity to make bigger, faster gains with the clean technologies of the future. As a result, the plan fails to deliver the pollution cuts needed to achieve the president's 2020 commitments, let alone the pollution cuts that the best science would compel. And, EPA's projections show that pollution reductions essentially stall after 2025, allowing states to coast to the plan's 2030 target.
Just by making more reasonable assumptions about renewables and energy efficiency, the EPA could realize the potential of its Clean Power framework and put every state on a faster track to cutting more carbon pollution. Now is the time to urge EPA to do just that.
(This blog post is part of the weekly series Carbon Nation, discussing the U.S. EPA's recent efforts to limit industrial carbon pollution from existing power plants. Earthjustice is advocating that the agency honor the commitments that President Obama made in his Climate Action Plan by setting strong standards that cut emissions from power plants by at least 35 percent below 2005 levels by 2020. Read more installments of Carbon Nation.)
Abigail Dillen serves Earthjustice as our President, leading the organization's staff, board and supporters to advance our mission of using the courts to protect our environment and people's health.