Saving the Environment, One Penny at a Time
Sacajawea Elementary Students Inspire Earthjustice Staff Through Penny Harvest Grant Program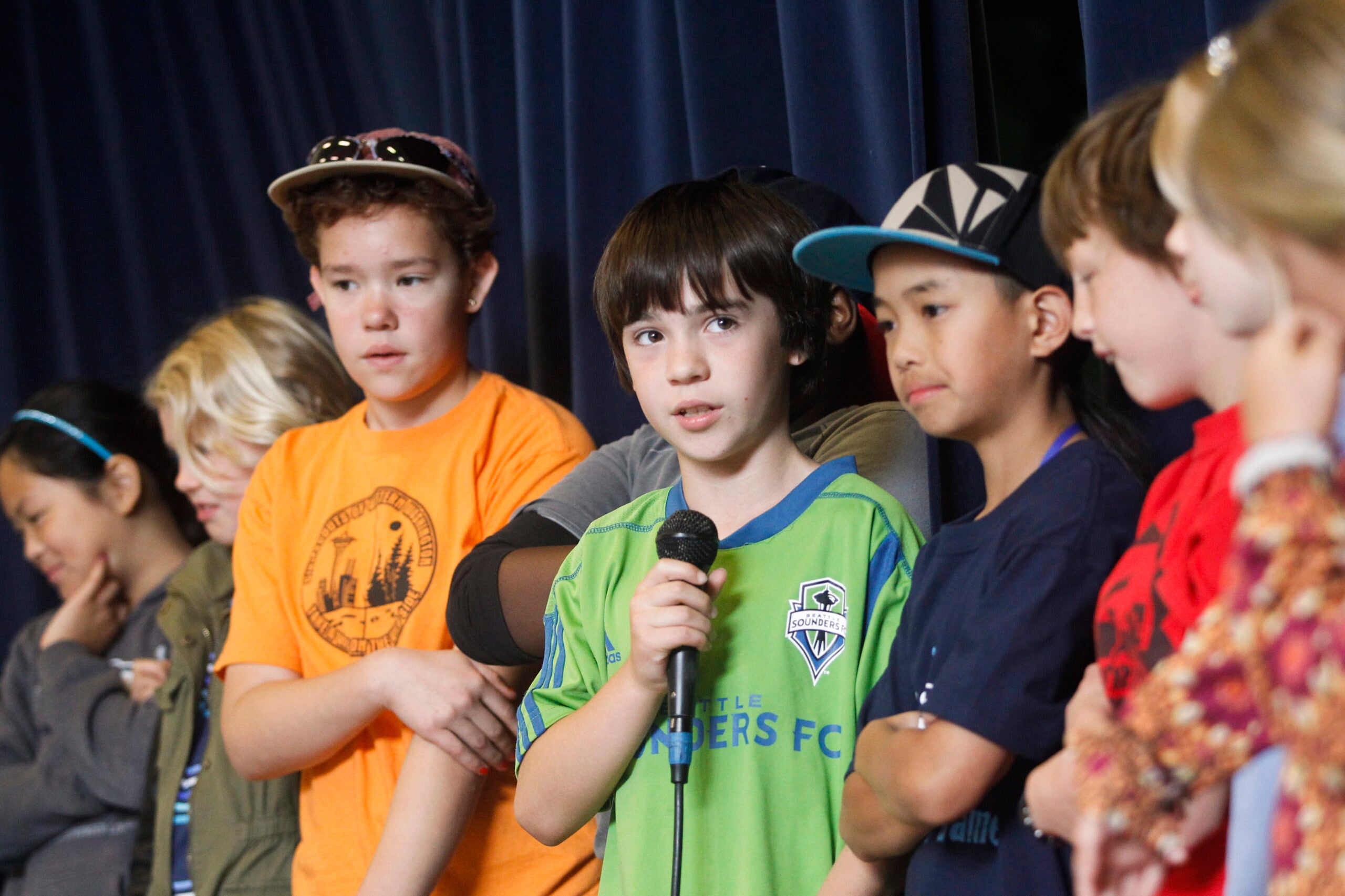 Too young to save the world? Impossible. And that's what a group of 3rd, 4th, and 5th graders at Sacajawea Elementary School in Seattle, Washington have shown us. These energetic and passionate children are now officially Ambassadors of Philanthropy after raising $1,000 for Earthjustice through a grant and learning program called Penny Harvest. Students connected with their families, friends and neighbors in search of idle pennies for a good cause: to support a non-profit that helps prevent pollution.
A selected leadership team from the three classes was asked to conduct research to find a non-profit working to prevent pollution. The students researched different organizations; and one boy named Eloy discovered Earthjustice after searching 'non-profit + pollution' on the internet. After investigating several different non-profits, he added Earthjustice to the "voting ballot'' upon learning that Earthjustice was very involved in stopping water pollution. Through a series of votes, Earthjustice was selected as the recipient of this student-led fundraising effort.
At the check presentation, Earthjustice attorney Kristen Boyles graciously accepted the donation with enthusiasm and encouragement for the students. Just like a lot of pennies adding up to a large amount of money, our small actions each day can add up and make a big impact on preventing pollution, explained Kristen. Especially in geographic regions like Seattle, storm water runoff pollution immediately impacts ocean species like salmon, orca whales, and starfish.
Kristen urged the children to encourage their parents to not let oil, soap, pesticides or other contaminants leak onto driveways, sidewalks, and into stormwater grates. As these students become the next generation of environmental advocates, funders, and community leaders, Earthjustice promises in return to continue litigation ensuring that less pollution reaches our rivers and oceans, and do our best to protect and preserve the animals and plants that have been impacted by pollution.
Earthjustice thanks all the students of Sacajawea Elementary School, in addition to Penny Harvest, a school-based program administered in Seattle by Solid Ground.
We are inspired by you!
Chrissy Pepino is a litigation paralegal. She is based out of the Northern Rockies office, and joined the Bozeman team in 2018. Previously, Chrissy worked on the Communications team for Earthjustice from 2012 to 2014.
Established in 1987, Earthjustice's Northwest Regional Office has been at the forefront of many of the most significant legal decisions safeguarding the Pacific Northwest's imperiled species, ancient forests, and waterways.