Clean Victory for a Georgia Community
Celebrate with a community of African-American people in Rochelle, GA, who are finally going to get a sewage system that works.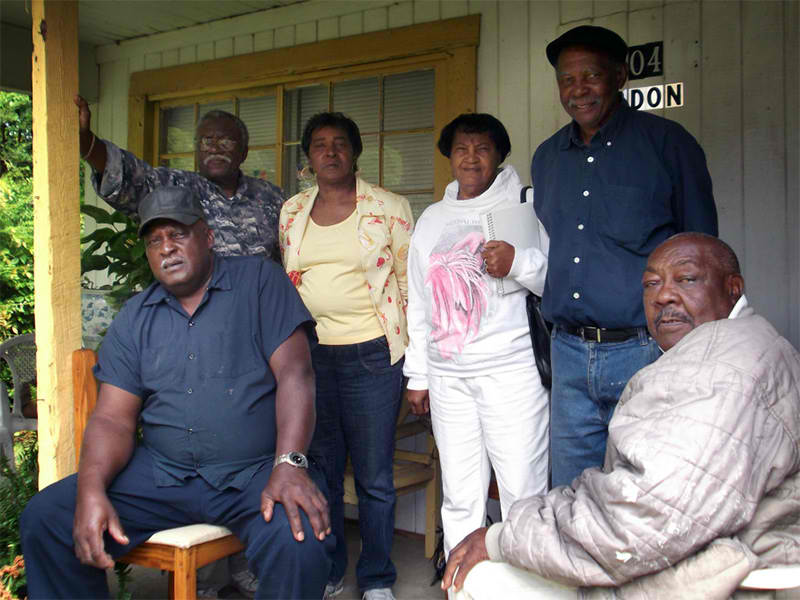 I invite you to celebrate with a community in Rochelle, GA, that is finally getting a sewer system that works—after decades of being forced to live with one that doesn't.
An agreement to fix the system was reached this week between the city government and residents who teamed up last year with Earthjustice to sue the city. Under the settlement, the city will install a new network of pipes and pumps using funds from the state government.
"I'm feeling great about this," said John Jackson, a resident who has had sewage flow into his yard and house when it rains. "You can't even find words to describe how bad the situation has been."
Rochelle is a small town roughly divided into white and black communities by a railroad track. Unlike the white community, the black community has lived for decades with raw sewage bubbling into their yards, streets and homes. Earthjustice sued under the Clean Water Act because the sewage routinely flows into a creek that ultimately dumps into a major river.
We first wrote about this last year after residents asked Earthjustice for help in getting the city to fix the system. When our attorneys came to check out the situation, the town mayor and police chief—both white—used bullying tactics to try to intimidate them. It didn't work. We subsequently sued and the city relented.
"We're happy the city is now doing the right thing," said Ms. Sittie Butts, a retired U.S. Postal Service worker who lives in the neighborhood with her 91-year-old mother. "We look forward to getting the new system in place so we don't have to deal with raw sewage in our yards and houses anymore."
"This is exactly how the Clean Water Act is supposed to work: when the government fails, ordinary citizens can go to court to enforce the law," said Earthjustice attorney Alisa Coe, who represented the citizens.
The Environmental Protection Agency now has 45 days to approve or modify the settlement. It also will go before a federal judge for final approval.
From 2006–2014, Terry was managing editor for Earthjustice's blog, online monthly newsletter and print Earthjustice Quarterly Magazine.
The Florida regional office wields the power of the law to protect our waterways and biodiversity, promote a just and reliable transition to clean energy, and defend communities disproportionately burdened by pollution.