Cleaning up the Skies: Can Market-Based Solutions Cut Airplane Emissions?
In the wake of the Paris climate agreement, countries have created the first ever market-based mechanism to address climate pollution from international aviation—but it may not be strong enough.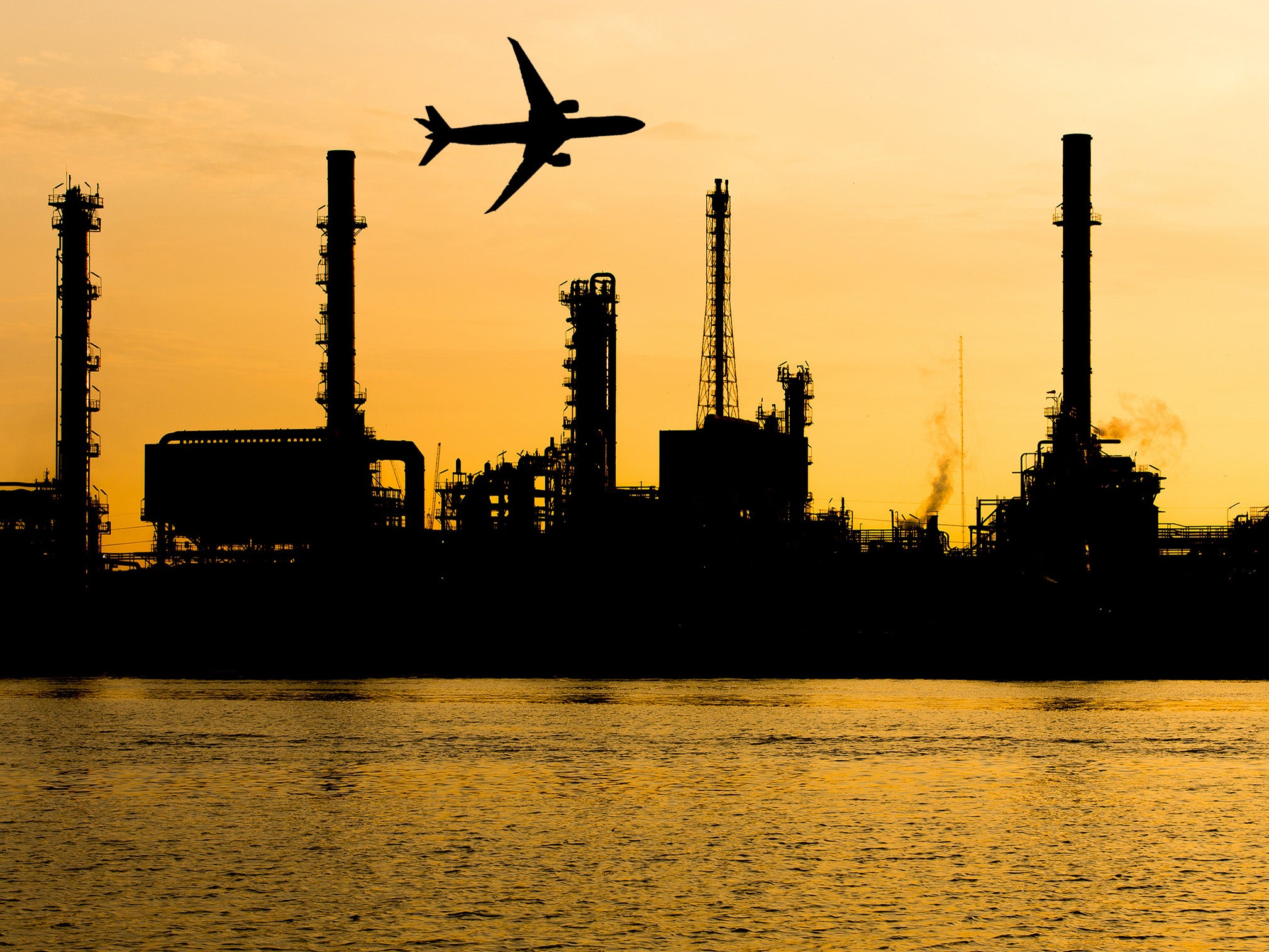 One day after the Paris climate agreement entered into force, a majority of countries agreed to put in place the first global market-based mechanism to address climate pollution from international aviation. Unfortunately, this mechanism is not robust enough to meet the Paris agreement's aim of limiting global temperature rise to well below 2 degrees Celsius, with best efforts to not exceed 1.5 degrees.
Aviation emissions are projected to consume about a quarter of the world's remaining carbon budget by 2050, highlighting the urgency of reaching an agreement to tackle airline pollution. The International Civil Aviation Organization (ICAO) stepped up to the plate this week when it adopted a global market-based measure that aims to limit the net carbon dioxide emissions of international flights to 2020 levels through the purchase of carbon offsets.
Sixty-five countries have signaled their interest in participating in the measure, enough to cover about three quarters of projected emissions growth between 2021 and 2035. The deal includes a voluntary phase from 2021 to 2026 and becomes mandatory in 2027 for countries with larger aviation industries. Airlines will have to buy carbon credits to offset their growth in emissions.
This plan falls short of ICAO's own target of carbon neutral growth in aviation from 2020 onward. But an anticipated 2.5 billion tons of CO2 emissions will still be covered under the measure, provided that the emissions criteria allow for only high-quality carbon credits.
Importantly, the strength of the agreement's emission reductions depends on rules that are not yet in place. Detailed standards to ensure that the offsets credited reflect actual greenhouse gas reductions, prohibit double-counting and require transparency are central to the new scheme's effectiveness. To meet the industry's "carbon-neutral growth" goal, participation in the agreement will also need to expand to include key countries like India and Russia.
The agreement includes a three-year review provision, which, if the agreement is to be in step with the Paris goals, must be used to ratchet up the ambition of the carbon offsetting scheme over time. Even so, in the long run, airlines need to be reducing their greenhouse gas emissions directly, not paying others to do it for them. There are a host of new technologies available today or in development to reduce CO2 emissions from aircraft. We need regulatory action to incentivize their adoption. That's why the EPA must put in place strong standards to ensure real emissions reductions from the aviation industry.
Sarah has a deep connection with international environmental law after living and working with communities in Nepal, Guatemala and South Africa. She works in the International program from the San Francisco, CA office.
The International Program partners with organizations and communities around the world to establish, strengthen, and enforce national and international legal protections for the environment and public health.