Clean Lake Okeechobee's Water, Don't Move it Around
When it comes to addressing the green slime issue, the Florida state legislature has missed a critical point.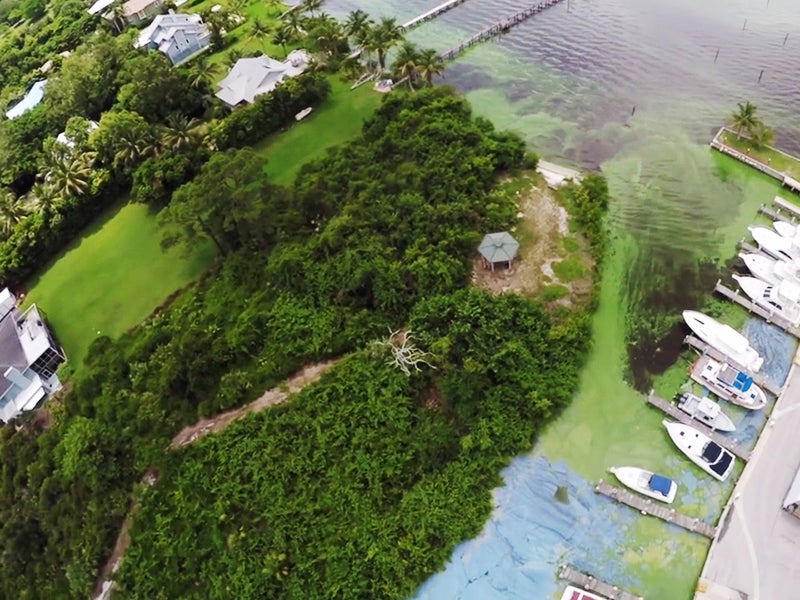 The Army Corps of Engineers recently announced that it is slowing down the massive water releases from Lake Okeechobee to the Caloosahatchee River.
For more than nine months, scientists have been taking samples at the river's estuary and recording dead oysters, low salinities and the nasty algae that's fueled by the sewage, manure and fertilizer runoff in the lake water. Seagrasses, which we know are the building blocks of the sport fishing and seafood industries, struggle to survive.
During the environmental nightmare this past year, the appearance of green, slimy algae outbreaks on the coast woke many people up to what we've all been sadly witnessing here for years. And now, it is spawning the political finger-pointing that shows little sign of stopping.
Some people support the plan by state Senate President Joe Negron, R-Stuart, to build a huge reservoir to send polluted Lake Okeechobee water southward, instead of out to the Caloosahatchee and St. Lucie river estuaries. But now there's a mysterious group of political operatives saying the reservoir idea takes too big a share of state land-buying money that should be used elsewhere.
When the Florida Legislature convenes this spring, we're likely to see a fight that once again misses a critical point: We need to clean the water up, not just keep moving the pollution around.
The citizens who are fighting for our waterways understand this. But polluters hold sway over too many of our leaders and our environmental agencies, and they muddy the waters, both literally and figuratively, year after year.
At Earthjustice, we have been representing citizens trying to stop this pollution at its source for many years. We fought to set a maximum daily limit for phosphorus allowed into Lake Okeechobee, but that limit continues to be exceeded every year. We challenged the backpumping of agricultural wastewater into Lake Okeechobee – the wrongheaded practice where agricultural operations would take water out of the lake, irrigate fields, then pump the now-polluted water back into public waters.
We filed a challenge to stop government water managers from using taxpayer-funded pumps, pipes and canals to transfer polluted water from one place to another, and the case is on appeal. We are also in litigation with the Army Corps of Engineers to enforce water quality standards on the Caloosahatchee. That case is also being appealed.
Fighting for the lake and the rivers is often slow going. And, as the citizens who have taken to social media to spread photos and stories of the pollution know too well, it can be very frustrating.
It was heartbreaking, for example, to read in the Naples Daily News the words of 35-year-old Jason Erwin, who lives in Alva, along the Caloosahatchee.
"I grew up on the river, swimming in it, jumping off the bridge, boating in it," he told reporter Amy Bennett Williams in September. "But now, the water's green. It stinks. It's slimed."
That's the truth, on the ground.
We're not going to make any real progress until we insist that our leaders make polluters clean up their messes, and not just keep moving this swill from one place to another.
This blog was originally published as an op-ed for Naples Daily News.  
Based in Miami, Tania is the managing attorney of the Florida regional office. She holds a strong commitment to social justice issues and public interest law. Over the course of her legal career, Tania has handled cases related to occupational exposure from pesticides, worked to advance and protect the rights of immigrants, and worked on juvenile justice and educational reform.
The Florida regional office wields the power of the law to protect our waterways and biodiversity, promote a just and reliable transition to clean energy, and defend communities disproportionately burdened by pollution.