Congress Can't Shake Our Nation's Resolve on Climate Change
As the end of the year approaches, Congress is pulling out all the stops to tear down our nation's climate policies, without success.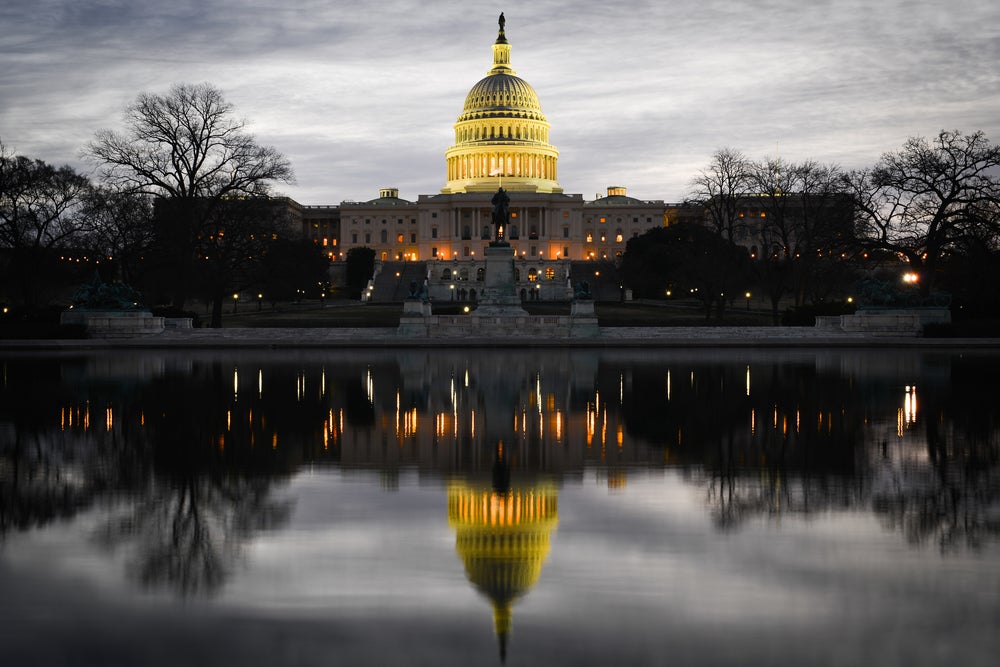 Now that December is upon us, the deadline for passing a bill to fund the federal government is fast approaching. Congressional leaders have been meeting behind closed doors, and watchdog groups from many progressive organizations are continuing our push for a "no-riders" approach—a bill that is solely about funding the government, not about legislating controversial issues. As my colleagues have written, everything from the Arctic National Wildlife Refuge to endangered species to clean water and clean air are at stake. Though Congress is trying to call into question our nation's commitment to address climate change, so far they have not been successful.
On November 30, President Obama joined world leaders to kick off global climate talks in Paris. Fortunately, the overwhelming support for global action to combat climate change has largely overshadowed congressional antics here at home. But the deadline for the government spending bill and the close of the Paris talks both fall on December 11, allowing Congress a chance to cast a final shadow on the international effort.
Congress hasn't stopped at simply sabotaging the spending bill. In the past few weeks, the Senate and the House have passed twin resolutions seeking to upend the president's domestic policy initiatives on climate: The Clean Power Plan that would rein in carbon pollution from existing power plants and a rule to address the same pollution from new power plants. The president has vowed to veto both of these resolutions, doubling down on his resolve to curb hot air (at least here in Washington, D.C.).
While polluter allies in Congress would love to overturn the president's climate agenda with a rider on the must-pass year-end spending bill, we may see other schemes instead. Our best guesses are based on approaches we've seen from our opponents thus far. For example, we could see a rider to undermine the "social cost of carbon" estimate, which allows the government to use a dollar amount for the societal impacts of carbon pollution in their decision making. We may also see general attacks on the Clean Air Act, the law that underlies the new domestic safeguards the president has put in place, or attacks on the science that is the fundamental basis for the regulations.
In short, Earthjustice will remain on the lookout for congressional attempts to reverse the progress that has been made during the Obama administration to combat climate change, both for sake of Americans affected by pollution and global warming and for those impacted around the globe.
This blog was originally published on The Huffington Post on December 4, 2015.
From 2001 to 2019, Sarah was on Earthjustice's Policy & Legislation team, working on Capitol Hill at the intersection of agricultural policy and climate policy and promoting a food system that is more resilient and just.
Established in 1989, Earthjustice's Policy & Legislation team works with champions in Congress to craft legislation that supports and extends our legal gains.