Court Rules BP Spill Restoration Funds Can't Be Used to Build Luxury Hotel
A federal court prohibits the use of funds earmarked for oil spill restoration in Alabama to instead be used to build a beach hotel.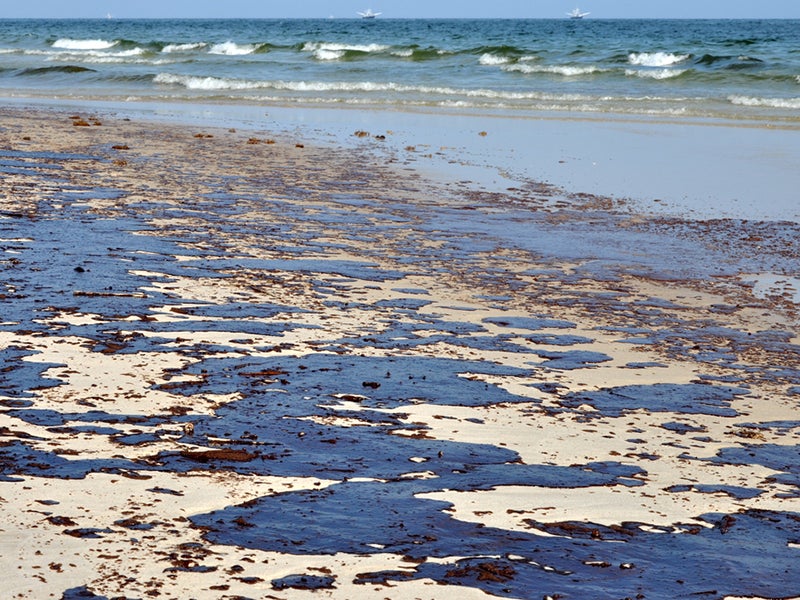 When a polluting corporation wrecks the environment, we all want them to fix what they've broken, right? But using cleanup fine money to build a new beachfront hotel? We don't think so.
A federal judge doesn't think so either. Earthjustice recently won a victory in the U.S. Southern District of Alabama in a lawsuit we co-filed with Gulf Restoration Network against a group of Alabama and federal agencies.
Earthjustice sued when we found out that government officials earmarked million of dollars worth of British Petroleum "natural resource damage restoration" money to build a new hotel and conference center in an Alabama state park. BP was ordered to pay the fines for its 2010 Gulf of Mexico oil spill. It's no problem that Alabama wants to build a hotel and conference center in Gulf Shores State Park (a facility like that stood there for decades until Hurricane Ivan wiped it out in 2004.) The wrong-headed part of this story is trying to use $58.5 million worth of BP "natural resource restoration" funds to pay for it.
In his ruling, Senior Judge Charles R. Butler, Jr. criticized the government for "circular logic" in allocating these funds "for possible use in a project that … was little more than an idea," and emphasized that "[t]his case demonstrates the importance of providing a clear and meaningful analysis of alternatives."
The Gulf's natural resources took a major hit during the BP oil spill, and the ecosystem now needs our help. Some 600 miles of beach, dune and barrier island habitat were harmed in the catastrophe. Experts are still calculating, but so far, they say the region has lost more than four billion oysters, 50,000 birds and trillions of fish larvae. Certain whale and dolphin species were harmed so badly that populations are likely to take decades to recover—if they recover at all. And, about 600 turtles were found dead during the oil spill response.
That's why it's important BP cleanup funds go to help those species and special places recover, and not towards building luxury hotels. Unless, of course, those hotels are meant for housing the surviving turtles. (We're kidding.)
Earthjustice's Washington, D.C., office works at the federal level to prevent air and water pollution, combat climate change, and protect natural areas. We also work with communities in the Mid-Atlantic region and elsewhere to address severe local environmental health problems, including exposures to dangerous air contaminants in toxic hot spots, sewage backups and overflows, chemical disasters, and contamination of drinking water. The D.C. office has been in operation since 1978.