Under the Cover of COVID, Polluters Seek Free Pass to Pollute
Polluting industries are lobbying the government to loosen restrictions and waive monitoring requirements.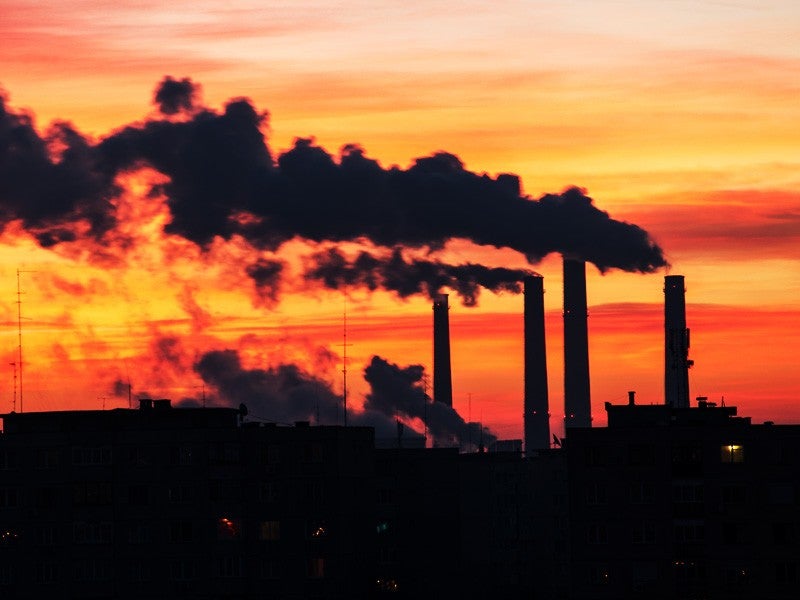 Update, March 26, 2020: The Environmental Protection Agency announced a new "temporary enforcement discretionary policy" in response to the COVID-19 pandemic. Earthjustice will be watching closely to make sure this move by the Trump administration doesn't give polluters a free pass.
How are polluting industries exploiting the crisis?
As governments struggles to get a handle on the COVID-19 pandemic, polluters sense an opportunity to break free from protections that safeguard public health and our environment.
Oil, gas, coal, petrochemical, and other polluting industries are lobbying the Trump administration, federal agencies, and state agencies to loosen regulations that restrict the harmful pollution their companies spew into the nation's air and water. Those requests also involve calling on regulators to waive legal requirements on industries to monitor pollution levels and report data they gather to regulatory bodies.
Some requests from industry involve legally binding settlement agreements where the federal government has sued a polluter for exceeding pollution limits, resulting in stringent emissions and monitoring requirements. Some of these settlement agreements resulted from lawsuits from environmental groups like Earthjustice. The settlement agreements generally include provisions for unforeseeable circumstances — known as "force majeure" provisions — that could relieve polluters of those responsibilities, including safety training and conducting lab tests, during a flood, earthquake, or other natural disaster.
Polluters are calling for relief from their responsibilities under environmental laws while at the same time saying that their workers at oil and gas and petrochemical facilities must be regarded as essential employees, exempt from lockdown or shelter-in-place requirements because of the COVID-19 crisis.
In addition, polluters are seeking taxpayer dollars in stimulus packages to support their operations at a time when Congress is working to support displaced workers who may have trouble meeting basic needs.
What role is government playing during this crisis?
State and federal agencies have indicated willingness to relax pollution limits and monitoring requirements and negotiate with polluters.
In addition to opening the door to loosened requirements, the administration is moving forward aggressively to issue oil and gas leases that drive climate change and continuing to gut environmental protections that were created under President Obama, including:
the Mercury and Air Toxics Standards that limit hazardous pollution from power plants that harm children's brains;
the planned ban of chlorpyrifos, a harmful neurotoxic pesticide that impedes cognitive functioning in children and can cause convulsions, respiratory paralysis, and death;
rules involving coal ash, a toxic waste from coal plants that's linked to cancer, heart disease, respiratory illnesses, and stroke.
The administration is preventing meaningful public participation and engagement by launching public comment periods under unreasonable deadlines during a national emergency, flouting federal laws that allow communities a chance to pushback on environmental proposals that would harm them.
The administration is also limiting the role of science that supports strong health safeguards. Trump's EPA has proposed the misnamed "Strengthening Transparency in Regulatory Science Rule," which would sideline scientific studies underlying the nation's environmental protections. The EPA is trying to ram through the rule with unreasonable public comment periods at a time when a large portion of the nation's residents are under lockdown orders, expected to stay indoors during a national health emergency.
What is Earthjustice doing to protect public health and the environment during this crisis?
Earthjustice is pushing forward with its strenuous defense of existing environmental protection in courts of law. Earthjustice is also leading a coalition calling on Trump's EPA to halt rollbacks on protections during a time when Americans need to be focused on the pandemic.
Earthjustice's Policy and Legislation team has been calling on the U.S. Senate to ensure that stimulus packages prioritize the health, social, and economic impacts of the COVID-19 crisis on workers and communities, irrespective of immigration status. And they have called on senators to focus direct financial resources on cities, states, and territories, including tribal communities while rejecting bailouts to fossil fuel companies and exemptions for environmental safeguards during this national health emergency.
If EPA plans to move forward to gut protections, we are calling on EPA Administrator Andrew Wheeler to extend public-comment periods to ensure compliance with federal laws that require transparency and the meaningful public participation that are the foundation of our democracy. 
Earthjustice has taken these efforts so far with the "Strengthening Transparency in Regulatory Science Rule" and two rules regarding coal ash — the Disposal of Coal Combustion Residuals from Electric Utilities rule and the rule called Alternate Designation for Unlined Surface Impoundments; Implementation of Closure.
Earthjustice is working across its programmatic areas to monitor and confront ongoing and new attacks on health and environmental and health protections happening under the cover of COVID-19.
Based in Washington, D.C., Keith is the National Communications Strategist for Partnerships and Intersectional Justice.
Earthjustice's Washington, D.C., office works at the federal level to prevent air and water pollution, combat climate change, and protect natural areas. We also work with communities in the Mid-Atlantic region and elsewhere to address severe local environmental health problems, including exposures to dangerous air contaminants in toxic hot spots, sewage backups and overflows, chemical disasters, and contamination of drinking water. The D.C. office has been in operation since 1978.