Cut Carbon Emissions by Heating and Cooling Your Home the Right Way
A Colorado HVAC specialist gives the straight scoop: Many companies profit from installing fuel-guzzling furnaces and air conditioners.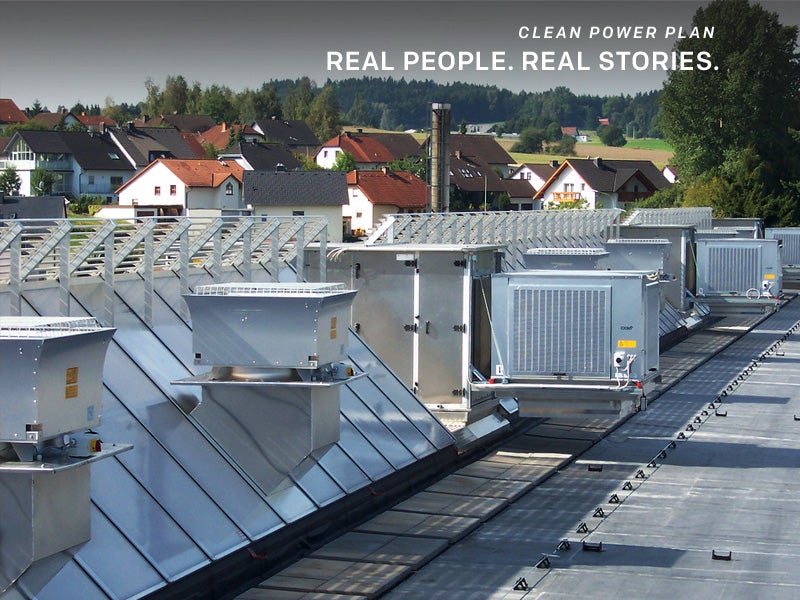 Update: On March 28th, 2017, President Trump issued a sweeping executive order that undermines federal actions to combat climate change, including the landmark Clean Power Plan. Earthjustice will continue to defend the Clean Power Plan in court against any Trump administration attempts to dismantle it.
This is a guest blog by Ulises Alfaro, an EPA Universal-and North American Technical Excellence-certified HVAC technician who lives in Denver, Colorado. Every year in his industry, climate change creates very unusual weather patterns that make service seasons volatile.
As a heating and cooling professional working in Colorado, I have a passion for making people feel comfortable in their homes and a responsibility to help homeowners save money by maximizing efficiency in the heating and cooling of their homes.
But as a human being, I also have a broader passion and responsibility: To be a good steward of the Earth and the environment that sustains us.
That's why I flew to Washington, D.C. as part of a diverse coalition of individuals and community advocates working to support the Clean Power Plan and strong national action to combat climate change. I went to tell our congressional leaders how climate change is affecting my industry and to offer a few common-sense solutions for the HVAC industry that could help my state waste less gas and electricity.
Too often in my work, I've seen evidence that the goal of most HVAC companies is to make the highest profit possible using the cheapest methods and equipment. While some companies claim not to know any better, others find excuses for not helping homeowners save money on Earth-conscious heating and cooling equipment.
In Colorado, as those who live here are well aware, we experience extreme temperature swings. It can snow one day and be 85 degrees the next. This volatility means we rarely have prolonged days of either heat or cold.
HVAC companies are supposed to calculate heating and cooling requirements based on what's needed to maintain a comfortable temperature on the hottest or coldest days of the year, along with how the house was built. That means that on most days, heating and cooling equipment doesn't need to operate at maximum capacity. How does this impact the selection of furnaces and air conditioners? Unfortunately, too often, it does not. Some companies only use square footage as a method for sizing equipment.
The most common type of system companies love to install is one that has only one setting: Full on. These units only know how to use gas and electricity as if it were the hottest or coldest day of the year. Multi-stage units, on the other hand, start with a lower, more efficient setting and only come on full bore if necessary. The fuel and dollar savings from that approach are tremendous.
A better tax break or other incentives to upgrade the state to more efficient multi-stage heating and cooling units could lower gas and energy consumption by 35 to 55 percent. These savings could help Colorado lower carbon emissions to meet its Clean Power Plan aims in a cost-effective way that would also save residents a lot of money.
I seek the help of public officials, state representatives and the U.S. Environmental Protection Agency to implement responsible and sensible energy efficiency policies in Colorado and across the nation. Heating and cooling consumes a lot of energy and causes a lot of carbon emissions. Increasing HVAC efficiency has great potential to save homeowners money and help states meet their Clean Power Plan goals.
Ulises Alfaro is an EPA Universal-and North American Technical Excellence-certified HVAC technician who lives in Denver, Colorado.
Established in 1989, Earthjustice's Policy & Legislation team works with champions in Congress to craft legislation that supports and extends our legal gains.