Digging Out of the Money Pit to Create a Smart Grid
Our aging electric grid is in need of a major renovation to deliver electricity reliably into the next century, and one way or another, that overhaul will cost us a lot of money. The question is whether we throw more money at propping up the old architecture that is designed to deliver electricity from big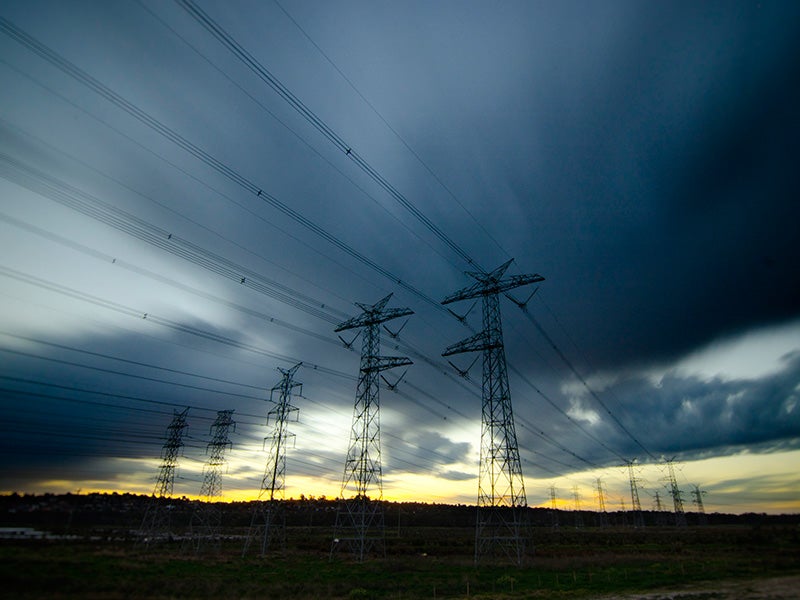 Picture a rambling old house that began life as a cottage in the 1920s and kept growing with a series of ramshackle additions over the following decades. Every time you fix something, another thing goes wrong. If it's not the leaky roof, it's the burst pipes, or the faulty wiring. In other words, it's a money pit. Either you lay a new foundation and modernize the place or you fritter away a fortune on the spot fixes that never last.
Our aging electric grid is not so different from that old house. It needs a major renovation to deliver electricity reliably into the next century, and one way or another, that overhaul will cost us a lot of money ($300 billion by 2030, according to one industry estimate). The question is whether we throw more money at propping up the old architecture that is designed to deliver electricity from big fossil-fuel fired power plants, or make the forward-looking investments necessary to harness the clean energy that our future requires.
Recently, the U.S. Court of Appeals upheld a landmark Federal Energy Regulation Commission (FERC) rule that increases our chances of investing wisely. Order 1,000 institutes reforms that require transmission planners to coordinate regionally and inter-regionally to identify optimal solutions for meeting our 21st Century transmission needs, ensuring the necessary infrastructure is in place to achieve state clean energy mandates and other important public policies, including President Obama's proposed Clean Power Plan. We face questions like these around the country – how to retire Chicago's coal plants and power the city with wind energy from the Great Lakes, and how to maximize the use of solar power generated on rooftops. The rule will help to deliver smarter, more cost-effective answers, both by requiring planning improvements and eliciting clear cost-sharing plans for new infrastructure investments to make them more attractive to developers and more affordable to ratepayers.
It should be obvious that regulators in neighboring states and regions need to talk to each other and think proactively about the best way to overhaul the interconnected grid. Yet, FERC's Order 1000, which mandates that kind of common-sense coordination, is controversial. Forty-five parties – states, utilities and industry groups – challenged the reforms as exceeding the commission's power under the Federal Power Act. What was animating this massive opposition? It's one part turf and three parts fear of the future. These players see that the world is changing fast, and the utilities that are wedded to fossil fuels are digging in their heels to hold off the inevitable change as long as possible.
Fortunately, a unanimous panel of the D.C. Circuit rejected all of the challenges to Order 1000, affirming FERC's essential authority to address the systematic inefficiencies and waste that flow from a state patchwork of regulation. Now, in the face of climate change, it is time for states to come together and create a national platform for clean energy, and FERC is uniquely positioned to make that happen.
It is a relief that the D.C. Circuit has vindicated FERC in instituting these reforms. Earlier this summer, a divided panel of the court struck down another key rule (Order 745) that was designed to unlock the potential of a system called demand response, which relies on big energy users (think factories and big box stores) to stop drawing electricity from the grid at times when the electric system is most taxed, for instance on hot summer afternoons when everyone is running their air conditioners. Curbing electricity use during these peak hours can eliminate temporary spikes in demand that might otherwise drive the need for costly and polluting new power plants.
While the ruling against demand response was a setback, last Friday's decision reflects a more pragmatic approach that empowers FERC to continue renovating the 21st Century grid to more efficiently power America.
(This post was first published in The Hill on August 24, 2014.)
Abigail Dillen serves Earthjustice as our President, leading the organization's staff, board and supporters to advance our mission of using the courts to protect our environment and people's health.
Established in 2008, Earthjustice's Northeast Office, located in New York City, is at the forefront of issues at the intersection of energy, environmental health, and social justice.