The EPA Won't Do Its Air-Protection Job, So We're Putting It on Notice
We just notified the EPA that we will sue it in 60 days if it doesn't comply with the law.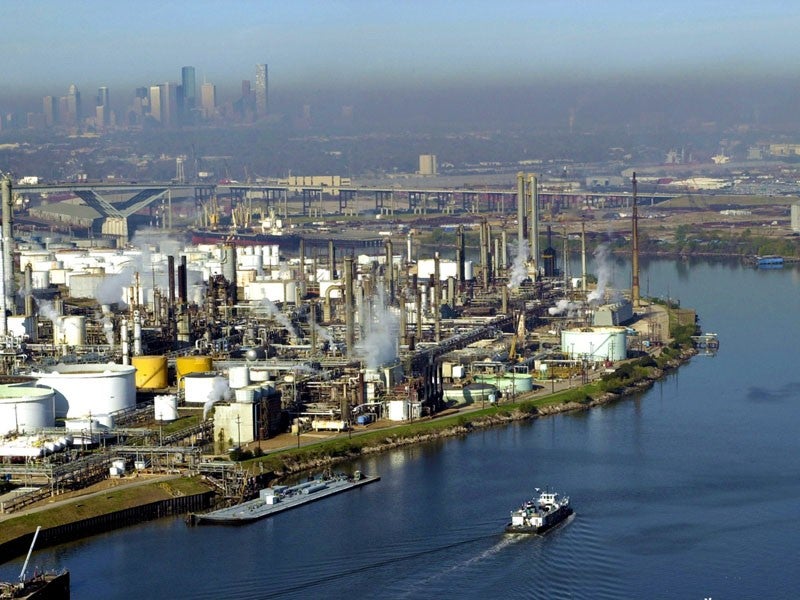 Sometimes the U.S. Environmental Protection Agency's job can be complicated. Sometimes it has to explore questions on the cutting edge of science. But sometimes its job is really simple. This is one of those times — and yet the EPA still hasn't done what the law requires.
So, we just sent the EPA a notice of intent to sue it to force it to do what it was already supposed to have done.
The EPA was supposed to make a decision by January 20, 2019, about whether over a dozen areas of the country had cleaned up their smog pollution enough to come into compliance with the 2008 health-based standard for ozone. It didn't. That's illegal.
And it's really, really simple. To make the decision, the EPA must take real-life data on the level of ozone pollution in the air people breathe and compare the data to what the 2008 standard requires. The needed information has been available since the middle of 2018.
If an area meets the standard, that's great. If it doesn't, the EPA may need to see whether the area qualified for a one-year extension to come into compliance. If the area doesn't qualify, then stronger protections will kick in, and the area will get some more time to try again to come into compliance.
So, essentially, all the EPA has to do is look at two, maybe three, numbers. All those numbers have been available for more than six months. Then the people living in areas that have unsafe levels of ozone pollution will get the stronger protections they're entitled to under the Clean Air Act.
The areas at issue include some of the biggest metropolitan areas in the country: New York City, Chicago, Houston, Dallas-Fort Worth, Denver, San Diego, Baltimore, and Phoenix. It's not just big cities, though. Other communities are affected, too, like Imperial County, California.
The EPA already knows that most of these areas didn't meet the 2008 ozone standard. For example, New York, Dallas, Houston, Chicago, and Denver all didn't. People living and working in these areas need more protection. The ozone pollution these places endure makes it hard for people to breathe, triggering asthma attacks, sending people to the hospital, and forcing children to miss school and adults to miss work. Ozone can even kill.
The Clean Air Act allows people to sue the EPA when it drops the ball like it did here, to force it to do what it was supposed to have done. But the law requires people to send the EPA a "notice of intent" letter first and wait 60 days before they can go to court to enforce their rights. Today, on behalf of the Center for Biological Diversity and Sierra Club, we sent the EPA our notice letter.
We hope that with this extra nudge, it'll do its job. And if it doesn't, we'll be ready to shove a little harder by filing a lawsuit. That's our job, after all.
Seth joined Earthjustice in 2010 and works in the Washington, D.C. office.
Earthjustice's Washington, D.C., office works at the federal level to prevent air and water pollution, combat climate change, and protect natural areas. We also work with communities in the Mid-Atlantic region and elsewhere to address severe local environmental health problems, including exposures to dangerous air contaminants in toxic hot spots, sewage backups and overflows, chemical disasters, and contamination of drinking water. The D.C. office has been in operation since 1978.