New Ken Brower book re-stirs old controvery of Yosemite dam.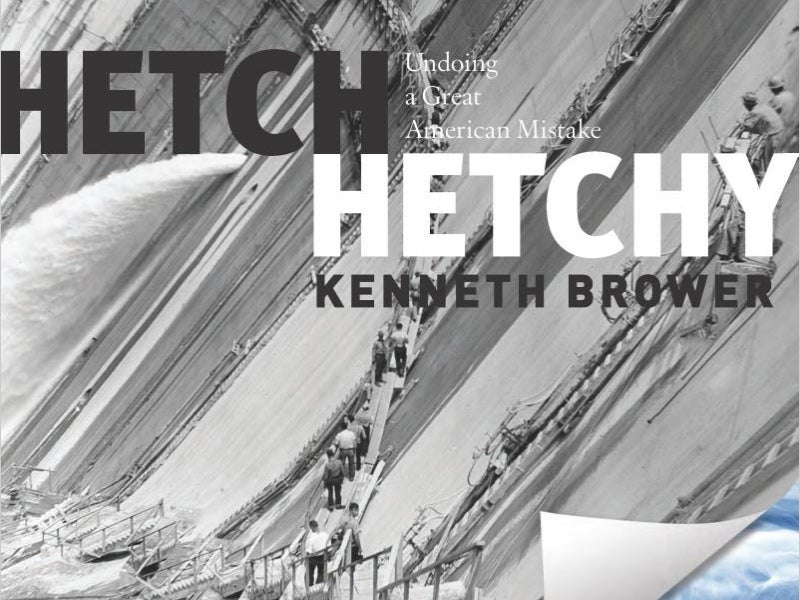 The number one story in California these days is the drought, which has revived water wars that never really go away here.
Which makes even more timely Ken Brower's new book, Hetch Hetchy: Undoing a Great American Mistake. Hetch Hetchy is a valley in Yosemite National Park that was inundated by a reservoir in the 1920s to create a water source for San Francisco. At the time, it was the biggest environmental battle ever fought in the United States, filling the Congressional Record for weeks.
Passions ran strong then; they run strong still. A vigorous and determined group has been pushing to remove O'Shaughnessy Dam, which drowned the valley—a second Yosemite Valley, on a smaller scale. They argue that the water could be stored downstream; San Francisco need not die of thirst.
Ken Brower, son of David Brower, who killed a few dams himself over a storied career, has written a lively account of the failed campaign to save Hetch Hetchy and the modern effort to "Reverse an American Mistake," complete with speculation about how the rebirth of a wild valley might evolve.
The book is replete with photographs, old newspaper ads and clippings, and passion. It is beyond argument that building a dam and reservoir in a national park these days would be laughed out of court.
Powerful politicians and agricultural interests are horrified at the idea of removing the dam, or at least draining the reservoir, but the proponents of that effort make a very solid case.
Highly recommended, and sure to start a few arguments.
Tom Turner literally wrote the books about Earthjustice during his more-than-25 years with the organization. A lifelong resident of Berkeley, CA, he is most passionate about Earthjustice's maiden issue: wilderness preservation.
The California Regional Office fights for the rights of all to a healthy environment regardless of where in the state they live; we fight to protect the magnificent natural spaces and wildlife found in California; and we fight to transition California to a zero-emissions future where cars, trucks, buildings, and power plants run on clean energy, not fossil fuels.