Dryden: The Small Town That Changed The Fracking Game
Not only is a change possible, it's happening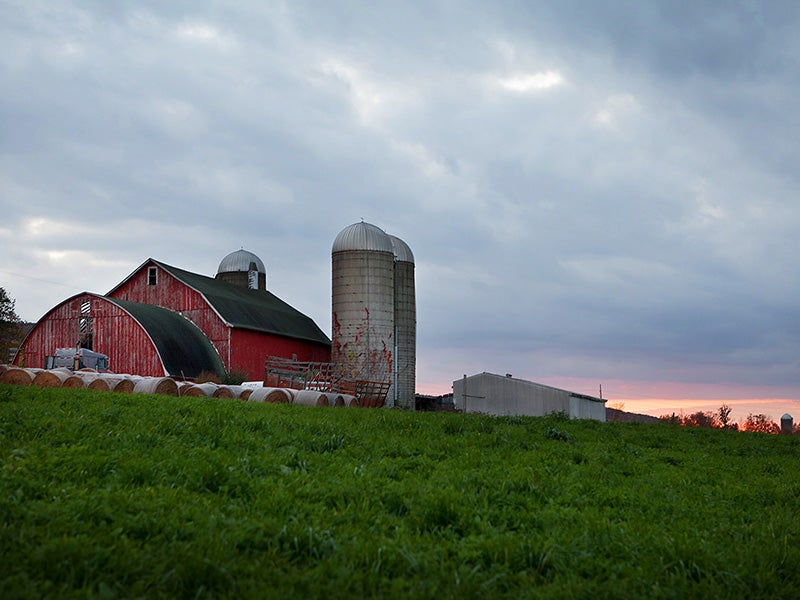 Last week, a hearty group of activists from Upstate New York gathered in Washington, D.C. to cheer Helen Slottje, one of six environmental activists worldwide to receive the Goldman Environmental Prize.
Helen was honored for her work helping communities pass local bans against fracking in New York. Since Helen and her husband David started their work, more than 170 communities in the state have passed bans or moratoriums on the controversial oil and gas extraction technique.
Many of the people in the audience cheering on Helen have worked with her directly, passing bans in their own town.
We wanted to tell the story of one of those towns to give people a community-level view of change and a sense of what is possible in the fight against fracking.
We hope you will watch this film, feel inspired, and spread the word.
Communities in New York aren't the only ones taking action. Just this week, residents of Denton, TX submitted a fracking ban ballot initiative to their City Council – signed by nearly as many people who voted in the entire last city election. And in Colorado, news broke this week that a statewide ballot initiative to give communities more control over oil and gas industry operations will likely advance.
Not only is a change possible, it's happening.
Update: Don't miss the special Fracking Q&A, held at Earthjustice's Facebook page on May 9, to learn more about our work to rein in fracking.
From 2007–2018, Kathleen partnered with clean energy coalitions and grassroots organizations, empowered communities to fight against fracking, and worked with the Policy & Legislation team to have their messages heard by legislators.
Established in 2008, Earthjustice's Northeast Office, located in New York City, is at the forefront of issues at the intersection of energy, environmental health, and social justice.