Foursquare—Where It's at for Earthjustice
New social networking tool engages public on the environment.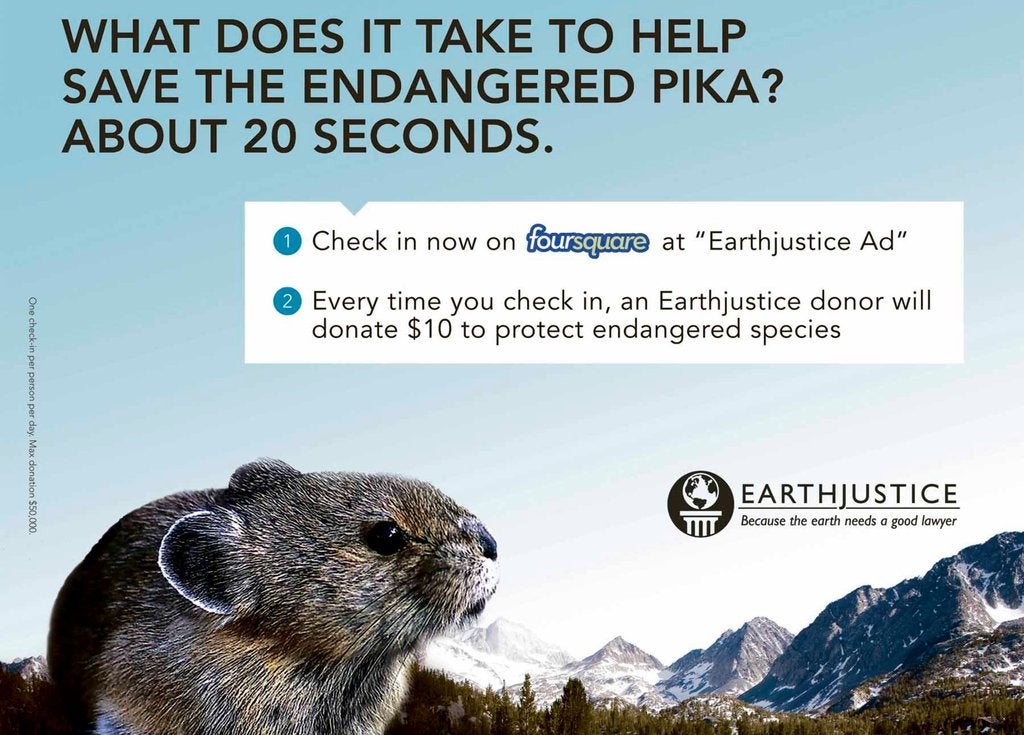 Most people have heard of Facebook and Twitter, but what about Foursquare? I'm not talking about the playground game that involves bouncing a big ball from one square to the next. Foursquare is a new social networking tool that allows users to check in at specific locations using their mobile phones and broadcast their whereabouts to friends via Facebook or Twitter. Earthjustice is using this tool to engage the public and enlist their help in protecting our environment.
Most uses of Foursquare have centered around its gaming aspect—users compete for the title of "mayor" for the most check-ins at a location and earn little virtual badges of honor—but Earthjustice is turning heads by using Foursquare to help raise money for our legal work.
Every time a user checks in at a designated Earthjustice ad in one of San Francisco's BART train stations, a major donor will donate $10 to help our attorneys protect the environment. It's a simple way to engage with the public using social networking tools, while allowing them to do their part to help our environment.
So far, we've gotten great traction from social media sites and blogs, including several articles on the popular social media site Mashable. See what the buzz is all about by taking a look at our ads!
Ray is the VP of Communications and Marketing at Earthjustice. He is based in San Francisco.