Fracking Ban Victories a Ray of Sun on an Otherwise Gloomy Post-Election Day
Guest blogger Joanne Cipolla-Dennis: We will not give up, give in, settle or walk away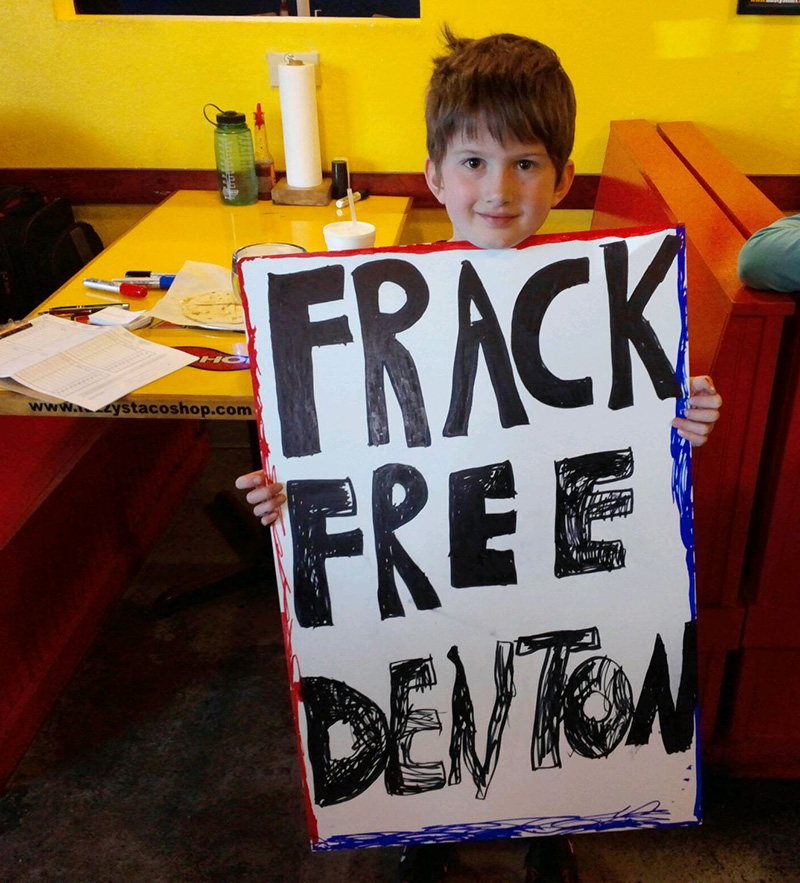 This guest blog post is written by Joanne Cipolla-Dennis, a resident of Dryden, NY, and member of the Dryden Resource Awareness Coalition, which banned fracking in 2011. She offers these thoughts on an otherwise gloomy post-election day.
It has been my experience that when it seems a relentless hurricane is likely to wipe us out, the sun comes out for a brief moment. It gives me ability to have faith, hope and expectation it will shine again and again through each storm. 
 
Yesterday, the sun came out in both Denton, Texas, and San Benito County, California, where a grassroots effort passed bans on fracking! The work of New Yorkers showed others it can and must be done.
 
In addition, the people of Pennsylvania were successful in toppling Governor Tom Corbett and elected Democratic businessman Tom Wolfe, a big step forward in addressing the massacre of the fossil fuel industry.
 
All around the country, renewable energy is accelerating, divestment is gaining ground, solar programs are creating significant popularity, and growing civil disobedience and continual vigilant scientists, physicians and brilliant legal warriors are some of the rays of sun through these storms.
 
Keep building. We have a solid foundation built on compassion, adamant and collective commitment. And we will not give up, give in, settle or walk away from the fight to rapidly address climate change… by being the change.
 
Thank you all for what you do every minute of every day to be the sun through these storms. 
This guest blog post is written by Joanne Cipolla-Dennis, a resident of Dryden, NY—the community that fought to ban fracking and took its case all the way to New York's highest court. With Earthjustice's help, the community won its case on June 30, 2014.  Joanne and her neighbors are featured in this short film, Dryden: The Small Town That Changed the Fracking Game.
From 2007–2018, Kathleen partnered with clean energy coalitions and grassroots organizations, empowered communities to fight against fracking, and worked with the Policy & Legislation team to have their messages heard by legislators.
Established in 2008, Earthjustice's Northeast Office, located in New York City, is at the forefront of issues at the intersection of energy, environmental health, and social justice.