Halloween Scares: Nine Spooky Facts about Lurking Lead
Ghosts, ghouls and vampires can't hold a candle to lead—a neurotoxin with the power to wreck children's futures.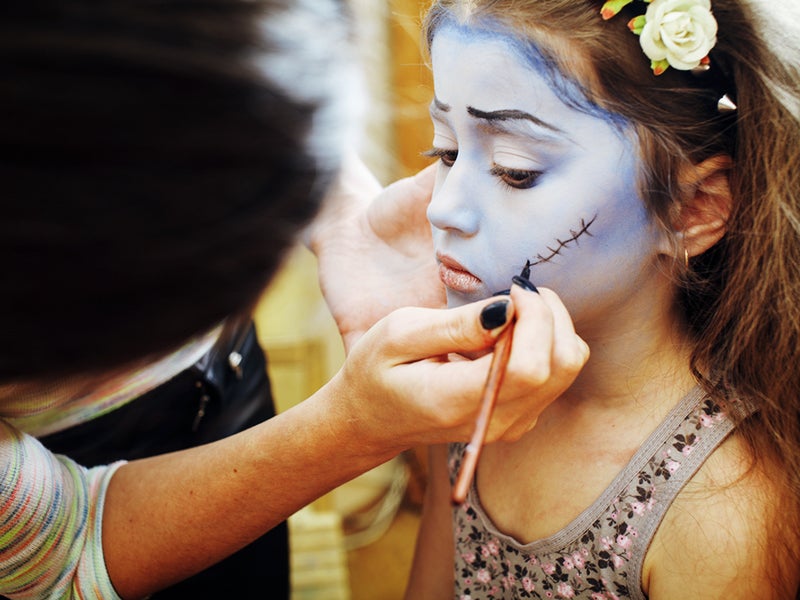 As orange leaves and chilly winds herald the arrival of Halloween, kids across the nation prepare for the big day by assembling their spookiest costumes. But amid the ghosts, ghouls and vampires, an even scarier monster may go unmentioned—toxic lead, lurking in old pipes, flaking house paint, face paint, hair dye, aviation fuel and even car wheel weights.
Lead poisoning is a silent epidemic in the U.S., and too many children have fallen victim to its nasty effects. Even low levels of lead in the body are associated with learning problems, reduced IQ, hyperactivity, slowed growth, hearing problems and anemia. Lead is not a thing of the past—it's in water, soil, dust and even the air we breathe.
In honor of America's spookiest day, let's give this real monster a closer look:
There is no cure for lead poisoning, but we know for sure how to prevent it—by taking steps to regulate and eliminate lead's toxic threat. That's why Earthjustice is working to strengthen national lead standards for paint, dust and soil. We're also pushing to make lead one of our country's 10 priority toxins under the newly reformed Toxic Substances Control Act, and helping people in local communities get the assistance and attention they deserve. Lead is a monster of a problem, but we can do something about it.
From 2015–2017, Caeleigh MacNeil was part of the Editorial team at Headquarters in San Francisco. She is a graduate of Duke University, where she studied English, journalism and environmental science.