How to Help Our Partners on the Frontlines of Disaster Relief
As details develop and Hurricane Irma makes landfall on the continental United States, we will keep the blog updated with more opportunities to help.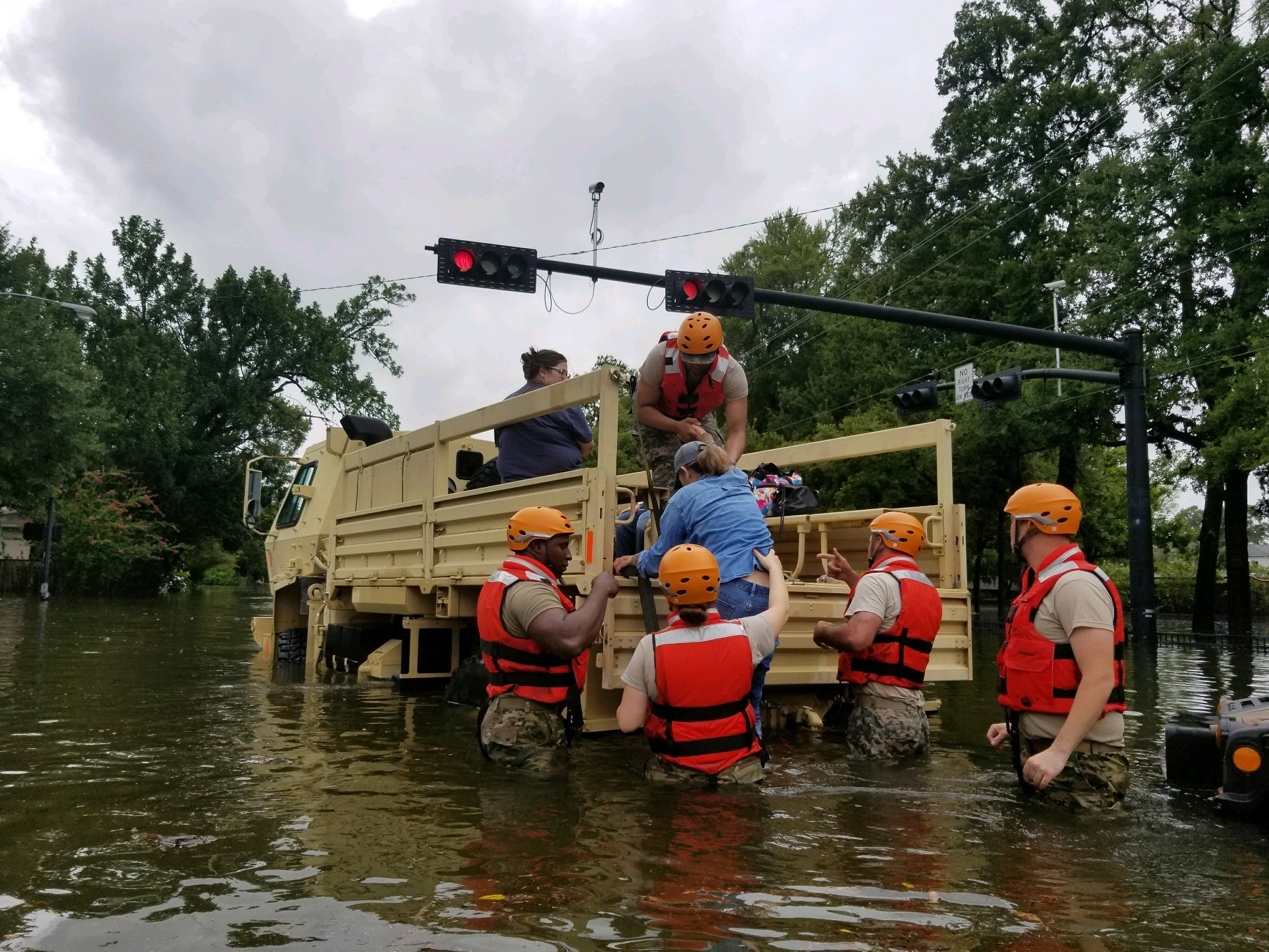 My role at Earthjustice gives me the unique opportunity to get to know the people who support our work, and I'm continuously inspired by your generosity. Time and again our online community shows up to help us take on critical courtroom battles—chipping in whatever you can because, like us, you want to make the world a better place.
Right now, millions of people are feeling the effects of the massive storms, flooding and fires of the last few weeks—painful reminders that climate change is real and is already wreaking destruction on communities around the world. We partner with groups across many of the affected regions who, despite their personal grief and loss, are working on the frontlines to support their communities. That's why I'm asking you, the dedicated Earthjustice community, to consider supporting some of our allies in their work to provide relief for the people directly affected by these disasters.
As recovery efforts continue from the hurricanes, floods and fires in the U.S. and Caribbean, we will keep this blog post updated with more opportunities to help.
Maria Relief:
Sierra Club de Puerto Rico is a community based climate organization protecting the northeast ecological corridor.
Hurricane Maria Community Relief & Recovery Fund supports frontline Puerto Rican communities in the recovery from Hurricane Maria and is housed at the Center for Popular Democracy in Brooklyn, NY.
Fund for the Virgin Islands was established by Community Foundation of the Virgin Islands to benefit those in crisis in the aftermath of Hurricane Irma and Hurricane Maria.
El Puente is a community human rights institution with a local office in San Juan that provides the option to donate directly to support hurricane relief efforts in Puerto Rico.
Hispanic Federation recently launched a hurricane relief fund for Hurricane Maria victims in Puerto Rico.
Global Giving distributes donations to its network of local nonprofit partners around the world prioritizing those with the greatest need. They have established hurricane relief funds for Hurricanes Maria and Irma, as well as an earthquake relief fund for Mexico.
Harvey & Irma Relief:
Texas Environmental Justice Advocacy Services (TEJAS) promotes environmental protection through education, policy development, community awareness, and legal action.
Community In-Power and Development Association (CIDA Inc.) is a non-profit organization that fights for the fundamental right to breathe clean, unpolluted air.
United Steelworkers offering assistance to USW workers who live and work in the path of Hurricanes Harvey and Irma.
Pacific Northwest Fires:
Friends of the Columbia Gorge protects the scenic, natural, cultural, and recreational resources of the Columbia River Gorge.
A passionate environmentalist, Mollie headed Earthjustice's fundraising from 2016-2023.